Food officials are concocting a way to sell dairy online to social-savvy mothers in China
Bord Bia is trying to flog milk-based wares on sites like NASDAQ-listed JD.com.
THE IRISH FOOD board is looking for ways to flog Irish dairy products to highly educated, social media-savvy mothers in China.
Bord Bia has tendered the contract for a marketing guru to promote dairy foodstuff as part of a consumer-facing digital campaign targeting what it calls "uncompromising pioneers": well-educated working mothers aged 27 to 35 years of age.
The State-backed agency is ultimately looking to drive sales of Irish dairy on e-commerce platforms like JD.com – the NASDAQ-listed, Fortune Global 500 firm – and TMall, an online retail website operated by the colossal Alibaba group.
According to the tender documents for the contract – estimated to be worth €400,000 – China is Ireland's second largest dairy export market after the UK, with an export value of about €540 million in 2018, a Bord Bia spokesperson said.
The vast majority of dairy exports to China last year was attributed to 'specialised nutritional powders' – or infant formula – according to a Bord Bia spokesperson. 
Specialised formulas are Ireland's largest dairy export item to China and are sold to "the super-premium end of the market" in high-end stores and online, according to the tender.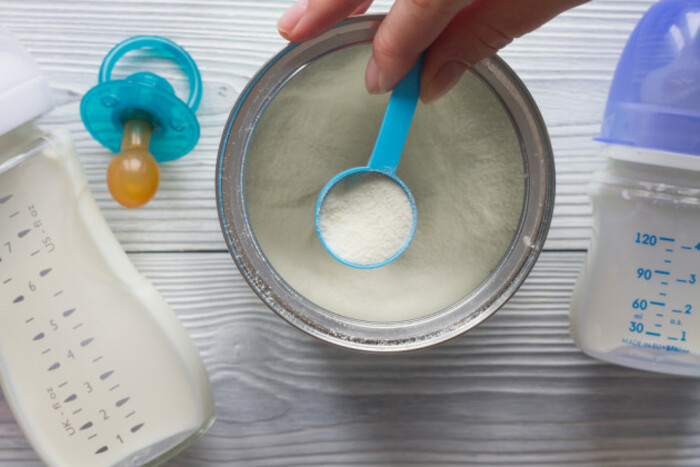 Source: Shutterstock/279photo Studio
The agency is recruiting a marketing firm to identify how best to sell dairy-based products to "highly educated and working" mothers aged 27 to 35 who live in large cities.
This target audience is made up of "current or previous users" of specialised nutritional powders who are the "primary shoppers" of the household. They're also interested in buying imported food, social media and are keen to try out new products. 
According to Bord Bia, these consumers are "confident and informed with a focus on nutrition … would like to travel and (are) interested in western culture, lifestyle and brands".
Online beef
Previous research conducted by Bord Bia found that Chinese consumers are generally interested in Ireland as "a small island country in northern Europe with rich pastures and coastlines".
However, the agency stated that typical consumers in China "need to learn more about (Ireland) as a sustainable food producing nation".
Last year, Bord Bia deployed various resources to promote Irish beef in China, a campaign that will continue in 2019.
In 2017, total meat sales on Chinese e-commerce platforms hit about €3.75 billion. About 75% of that final tally consisted of beef products, the majority of which was imported from the Netherlands, with Ireland the second most popular source market.
Consumers in the country can currently order Irish beef products on large online retail platforms like Alibaba's Tmall Supermarket and Yiguo Fresh. 
Beef baron Larry Goodman's ABP group cut a deal last year with Chinese firm Beijing Hopewise Ltd to sell various products online through JD.com.
According to the recent Bord Bia tender, Irish beef – like dairy – is "targeting upper-middle class customers" and is being positioned as a "high-end option".
This year, the agency plans to establish a pilot programme with beef importers to establish a 'quality assurance' programme to award government endorsement to certain producers.
Note: This article was amended to include revised figures from Bord Bia.
 Get our NEW Daily Briefing with the morning's most important headlines for innovative Irish businesses.