The Irish food board wants to know how to 'win back' vegetarians and vegans
Dairy promoters have blamed social media 'influencers' for pushing people to plant-based milk substitutes.
THE IRISH FOOD board wants to know how to "win back" vegetarians and vegans as the number of consumers opting for plant-based foods continues to rise.
Bord Bia recently issued a tender for a firm to provide consumer insight on "foodisms" such as vegetarianism, veganism and flexitarianism.
In the tender document, the State-backed agency said that it is looking to find out more about these consumers, researching the motivations that are driving people to change their diets.
With this information, it plans to figure out how the Irish food and drink sector should respond to the "challenges and opportunities that are presented by this shift".
In particular, Bord Bia said that it would like to understand the messaging that Ireland's meat and dairy industries could use "to win these consumers back or reassure them about their food choices".
At the same time, however, it is also looking for growth opportunities for Irish plant-based food providers.
Changing diets
Bord Bia said that there has been a "huge shift in the 'what and why' of food consumption" in recent years.
It noted that in the past, diets that limited or excluded meat, dairy and eggs were often "viewed as fringe" in Ireland.
However, it said that the situation has undergone a rapid change, driven by younger consumers moving away from animal products, and by celebrities, companies and government agencies promoting plant-based alternatives.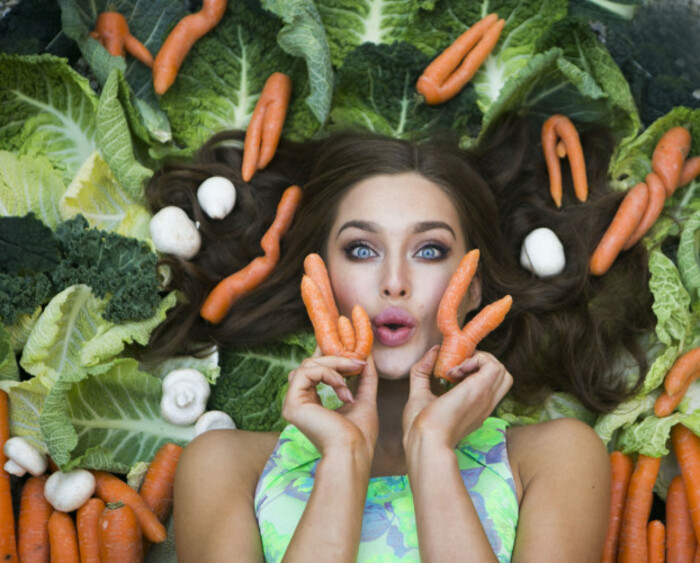 Source: Leon Farrell/Photocall Ireland
Bord Bia estimates that 8% of the Irish population are now vegetarian, while 2% are vegan.
However, an increasing number are 'flexitarian', meaning that they limit the amount of meat or dairy products in their diet.
According to the National Dairy Council (NDC), 41% of Irish women and 30% of Irish men are now avoiding or limiting their dairy consumption, with one in 10 believing that cow's milk is unhealthy.
In response, the NDC launched a controversial marketing campaign last year to encourage young people to consume dairy. It has blamed social media 'influencers' for spreading negative messages about its products.
However, the Advertising Standards Authority of Ireland received over 100 complaints about the campaign, which was criticised for its use of the phrase 'plant-based' in relation to dairy milk.

Source: National Dairy Council
Future proofing
With its proposed research, Bord Bia is hoping to "future-proof" the Irish food sector, helping it adapt to changes in consumption by getting clarity on the motivations and attitudes of consumers.
"It is imperative that the Irish food and drink industry is informed by consumer insight in this area so that it can provide relevant and compelling propositions within both the area of plant-based and meat and dairy nutrition," it said.
The organisation plans to research five "key markets of interest" – the US, UK, Sweden, Germany and Ireland – as these countries have a higher incidence and growth rate of vegetarianism, veganism and flexitarianism.
It is looking to conduct a cross-country study into consumers following these diets to get a better understanding of who they are, how long they have been following their diet and how committed are they are to their food choices.
Sign up to our newsletter to receive a regular digest of Fora's top articles delivered to your inbox.