Ireland's financial watchdog says an economic slowdown is 'inevitable'
An Irish Fiscal Advisory Council report notes the short-term outlook is strong – but there are risks ahead.
IRELAND'S ECONOMIC OUTLOOK may be strong in the short-term, but a slowdown is "inevitable" in the coming years.
That is according to the latest report from the Irish Fiscal Advisory Council, which warned that there are "numerous risks" ahead.
The State financial watchdog said the country's economic growth over the last five years had been driven by a cyclical recovery, but that "significant overheating pressures" could build with a faster-than-expected increase in housing construction.
"The economy now looks to be operating close to potential in 2018, meaning that capacity and price pressures could begin to emerge," it said.
However the council added that it was possible that Brexit may prove to be more costly than predicted, while there were also risks to the economy from Ireland's concentration of exports in "a handful of specialised areas", the global rise in protectionism and possible future changes to international tax policies.
Earlier this year, business group Ibec said that the Irish economy had moved past its "recovery phase" but warned that the current property market and the cost of renting was causing concern going forward.
The country's growing rental crisis is showing no signs of letting up any time soon, while businesses are complaining that the capital's shortage of residential accommodation is affecting their ability to expand and recruit.
Budgetary measures
The council noted that Budget 2019 included net spending increases of €4.5 billion compared to the planned figure for this year. It said that the "substantial increase" was "not conducive to prudent economic and budgetary management".
"Repeated failures to prevent unbudgeted spending increases within the year have left the public finances more exposed to adverse shocks," it added, noting that unplanned increases represent a "repeat of the policy mistakes of the past".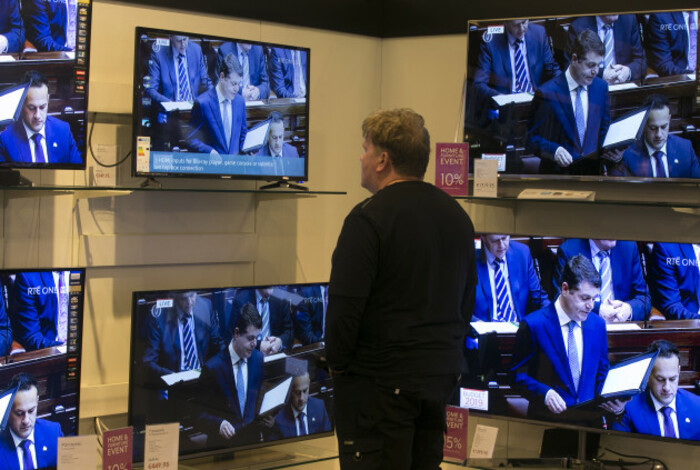 Source: Sam Boal/RollingNews.ie
During his speech, Finance Minister Paschal Donohoe said he expected for the budget to be balanced in 2019 for the first time in 12 years.
But the council estimated that a surplus would have been achieved earlier if there had not been unplanned spending increases in the past three years. It added that efforts to improve the budget balance have "stalled" since 2015.
The Irish Fiscal Advisory Council was established in 2011 to assess the government's budgetary stance, forecasts and its compliance with fiscal rules.
The council is chaired by UCC economics lecturer Seamus Coffey and includes representatives from the OECD and ESRI.
Get our NEW Daily Briefing with the morning's most important headlines for innovative Irish businesses.