Irish-founded tech unicorn Intercom is bolstering its podcasting game plan
The company is hiring a dedicated editor to lead the podcast activity.
BILLION-DOLLAR TECH FIRM Intercom is going all in on podcasting to boost its content marketing strategy.
The Irish-founded customer communications platform, which raised $125 million last year, is hiring a podcast editor based in Dublin to lead the medium for the company.
The podcast was first launched in 2015 as a test run of 10 episodes to see if there was any demand, according to director of content John Collins. That eventually evolved into a regular weekly show.
"The audience continues to grow and grow for us. Obviously as a content marketing team, we're trying to get more people aware of Intercom and potentially become customers of Intercom," Collins said.
Intercom has invested heavily in its content strategy – the team is made up of nine people between Dublin and San Francisco – running a blog about its business and customer relationships and publishing books both in print and electronically.
"(Podcasting) was the fastest growing channel for us last year of all the things we do," Collins said. "We decided it was time for a dedicated editor."
The podcast brings in different people from around the company, from product designers to senior marketers, to talk about their roles in Intercom.
"With a dedicated person we're hoping we can do new podcasts in terms of a dedicated series for particular topics, potentially new formats and think about promoting the podcast more and maybe do more things to engage the current listeners."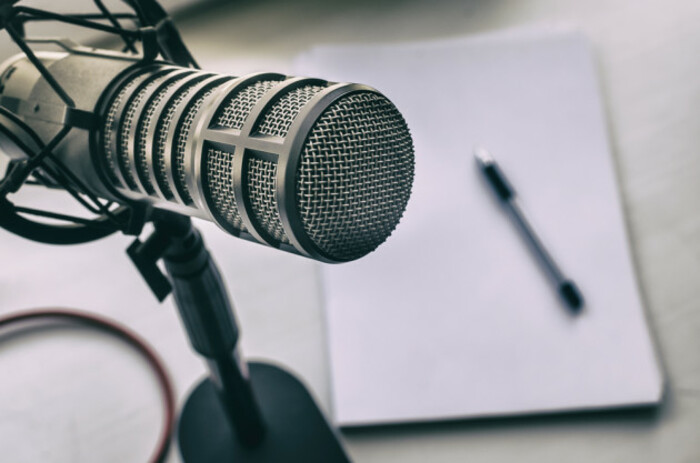 Source: Shutterstock/Forest Run
Podcasting as a medium has grown hugely in popularity in the last number of years. Cork co-working space Republic of Work recently opened up its own studio in the city to foster podcasters' work.
Getting the message out
Collins explained the purpose of Intercom's broad range of content is to entice customers to use its software service and maintain engagement with existing customers.
It has added a third layer to that with the content becoming a "really powerful recruitment tool as well", he added.
"It was quite surprising to me when I joined Intercom nearly five years ago, but people said to me, 'I wanted to join Intercom after I read a blog post and that sounds like the kind of place I want to work.'"
Collins doesn't see Intercom dipping any toes into paid content though.
"We're not a publisher, it's a content marketing model, we're producing content to attract people to Intercom."
But the company is regularly looking at other mediums for its content.
"Video is something that we have not done a huge amount of, so that's definitely something that we're looking at and seeing if there's potential there for growth."
Get our NEW Daily Briefing with the morning's most important headlines for innovative Irish businesses.