Intercom is about to embark on a massive hiring spree – with 150 jobs going in Dublin
The Irish-founded company currently employs 220 people at its office in the capital.
IRISH-FOUNDED TECH FIRM Intercom plans to go on a hiring spree worldwide as it doubles the size of its product teams and adds 150 people to its Dublin operation.
The company, which was founded in 2011 by Irish quartet Eoghan McCabe, Des Traynor, Ciaran Lee and David Barrett, develops customer service messaging tools for clients such as Spotify.
Intercom is based out of San Francisco and has offices in London, Chicago and Sydney. It also has a large research and development team based out of its Irish office in the old Anglo Irish Bank building on Stephen's Green.
A spokeswoman for the firm, which has just over 220 employees in Dublin, confirmed it plans to hire 150 people in the Irish capital as part of its worldwide hiring spree.
Overall the firm plans to add 350 new people to its 400-person worldwide operation over the next 18 months. Positions up for grabs include roles in engineering, design, product management, research and analytics.
The company has also revealed business restructuring plans in tandem with the jobs announcements. One big move will be the relocation of all the core work on its main product, called 'Messenger', to San Francisco.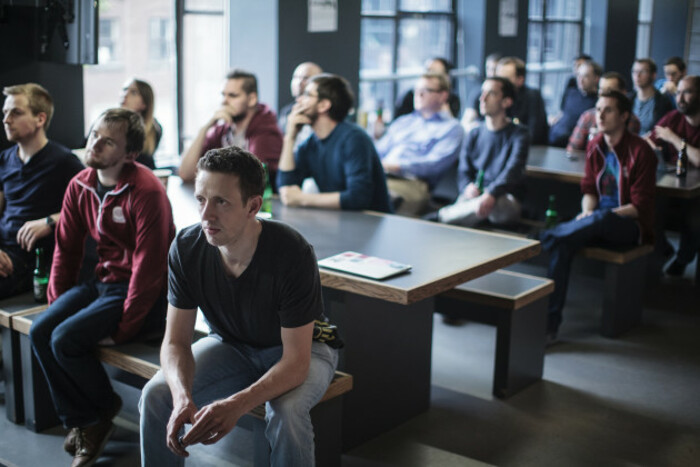 Source: Intercom
Growth
Each month, 500 million instant message conversations take place through Intercom's products, according to the firm.
Over the past 12 months, the company has also introduced new products, such as its customer service bot, 'Operator', and a new live-chat system for sales and marketing teams.
The growth at the company in recent years has been fuelled by large rounds of investment pumped into the company by big names in the tech world.
To date, the firm has raised $116 million in funding from investors, with roughly $50 million pumped into the company as part of its last round of investment in 2016.
Following the investment round, investor Dave McClure, an early backer of Intercom, said that he thought the company is worth roughly $500 million.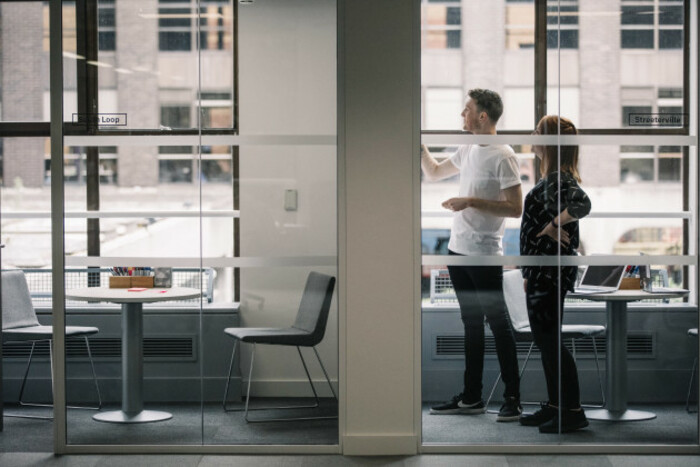 Source: Intercom
Intercom is a private company that operates under an unlimited structure in Ireland, which means it does not have to file detailed accounts with the Companies Registration Office.
That means putting a financial figure on the firm's performance is difficult. However, last year one of the company's co-founders, McCabe, revealed in a blog post that Intercom was "trending aggressively" towards being a profitable business.
He wrote that the firm hit $50 million in annual recurring revenue and reached this milestone faster than many other high-profile software-as-a-service companies, including online communication firm Twilio, cloud e-commerce company Shopify and Zendesk.
Sign up to our newsletter to receive a regular digest of Fora's top articles delivered to your inbox.