A world-famous investor had this advice for wannabe angels: 'It's a terrible f**king idea'
500 Startups founder Dave McClure also offered his advice on developing Ireland into a startup hub.
ONE OF THE world's best-known angel investors was in town and he had some honest advice for people who want to get into the investments game.
Dave McClure, whose firm 500 Startups was an early investor in several billion-dollar success stories, said that those who are considering pouring their money into startups might need to think again.
"If you want to invest in startups, don't do it. It's a fucking terrible idea and you'll probably lose all your money," he said.
McClure was speaking at AngelSummit Europe, a gathering of investors and those with a keen interest to get into the early-stage funding game.
However as well as his brutal honesty on how difficult the investment scene can be for carving out a profit, he also offered some advice to those still intent on backing early-stage companies.
"The simple thing is to invest in a lot of startups and make little cheques. Rather than doing one big startup investment of maybe $100,000, I would encourage you to do ten investments of $10,000.
"Probably do at least 20 and you'll give yourself a reasonable shot of getting some economic return."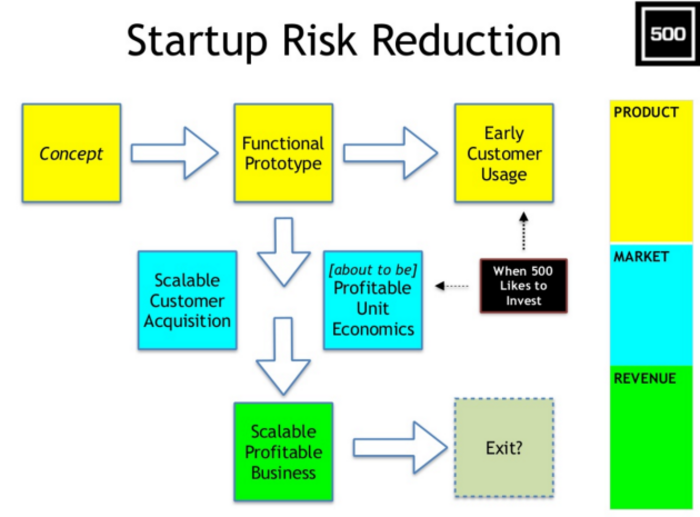 McClure kicked off his own career as an angel investor in 2004 with the $300,000 kitty he had left over after selling his shares in PayPal, where he worked as director of marketing.
He applied his 'bet small, bet often' philosophy to investing in startups to increase his chances of getting a return on investment.
Two of the companies he invested in, Jambool and TeachStreet, were acquired by Google and Amazon respectively. For a brief stint he was also director at Facebook's seed investment fund.
In 2010, McClure co-founded 500 Startups and since then it has backed nearly 2,000 companies in over 20 countries, including Irish-American success story Intercom, which he said is now valued at over $500 million.

Click here for a larger version
Advice for Ireland
Speaking to Fora, McClure said Ireland should focus on being a haven for startups in key sectors rather than trying to follow in Silicon Valley's footsteps.
"You need to choose an area of expertise and focus … whether that's fintech, healthcare or education. I would probably choose a couple of categories where you can carve out an area of expertise."
He added that the key for any city or country that wants to emulate Silicon Valley is to focus on developing the best incentives for investors.
"Working on tax and investment policy, mainly on the investor side, I think will make a difference. Help investors either recover losses or discount taxes on the wins, or help them to get to exits.
"Providing matching debt or equity capital to investors would also make a difference. Those are the things that could meaningfully change the equation."
Pressure at PayPal
Aside from his work with 500 Startups, McClure is also renowned for being a member of the so-called PayPal Mafia, alongside Tesla Motors and SpaceX founder Elon Musk and Facebook's first external investor Peter Thiel, who recently hit headlines for financing wrestler Hulk Hogan's lawsuit against Gawker.
McClure said working in the high-pressure environment of the payments giant set the tone for how he approached his work after he left the company more than a decade ago.
"It was a tremendous place where people were in a pressure cooker to survive and everybody and their mother was trying to kill us, (including) Eliot Spitzer from the US Attorney General's office, the Visa and Mastercard card associations, Russian mobsters and fraudsters, and eBay itself.
"Everyone was just paranoid about surviving. It developed a sense of urgency that kept with a lot of the people there."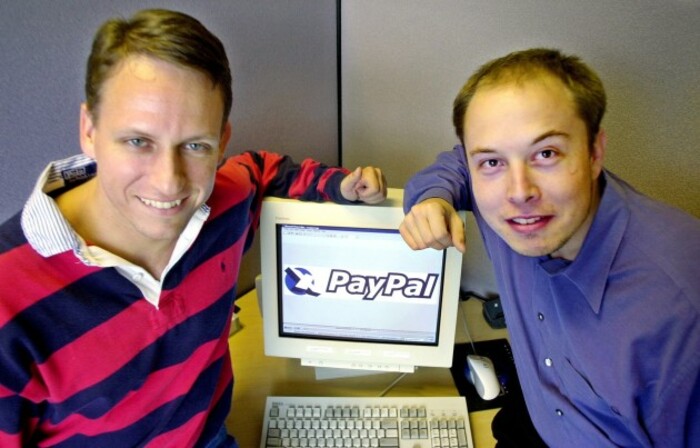 Source: Associated Press
A lot of other high-ranking ex-PayPal staff also went on to achieve major success after they left the company, including YouTube co-founder Chad Hurley and LinkedIn founder Reid Hoffman.
McClure said he thinks the drive of many of the company's alumni also came from a necessity to start making a living again for those who missed out on the company's stock bonanza.
"A lot of people in PayPal didn't make that much money when the company went public and later got bought by eBay. PayPal raised a lot of money and then merged with X.com and so there was a pretty substantial dilution in the overall company stock and ownership by the investor community.
"If you look at places like Facebook and Google, receptionists and secretaries made tens of millions of dollars. In PayPal, even some of the executives only made $5 million to $10 million. So there were a lot of people hungry, economically speaking, after working their arse off."
McClure said the success of the company only came after a lot of butting heads between the executives, but that contention was the life and soul of the company.
"I was very fortunate to come from a country club with a lot of illustrious members. I think it was an interesting environment where there was a lot of very aggressive and thoughtful and somewhat contentious people.
"They weren't all engineers or MBAs, a lot of folks from Stanford and University of Illinois, but a fair amount of people from liberal and conservative backgrounds, who all were in the same place arguing."
read more on