Laws to stop another INM-style pensions debacle are getting closer to becoming reality
A new bill would make it harder for solvent firms to wind up their pension schemes.
LAWS THAT WOULD stop a repeat of the Independent News and Media pension controversy have been waved through – despite the government opposing the plan.
A new bill, introduced by Fianna Fáil, would stop solvent companies winding up their pension schemes without the permission of the Pensions Authority.
There is currently no legislation in Ireland to stop trading companies – including those delivering significant profits – from walking away from pension commitments.
The issue was brought to a head recently when Independent News and Media (INM), which publishes the Irish Independent among other titles, announced it will stop paying into its staff pension scheme.
Workers' representatives said the move will cut the value of some staff provisions by up to 70%. The company, which reported a €37 million profit in the 2015 financial year and has large cash reserves, was widely criticised for the step.
However the new laws, which cleared a key Dáil vote yesterday despite Fine Gael's opposition, are not set to be retrospective so will likely not unwind INM's plan.
The bill may still be amended as it heads to the next, committee stage, before returning for another vote.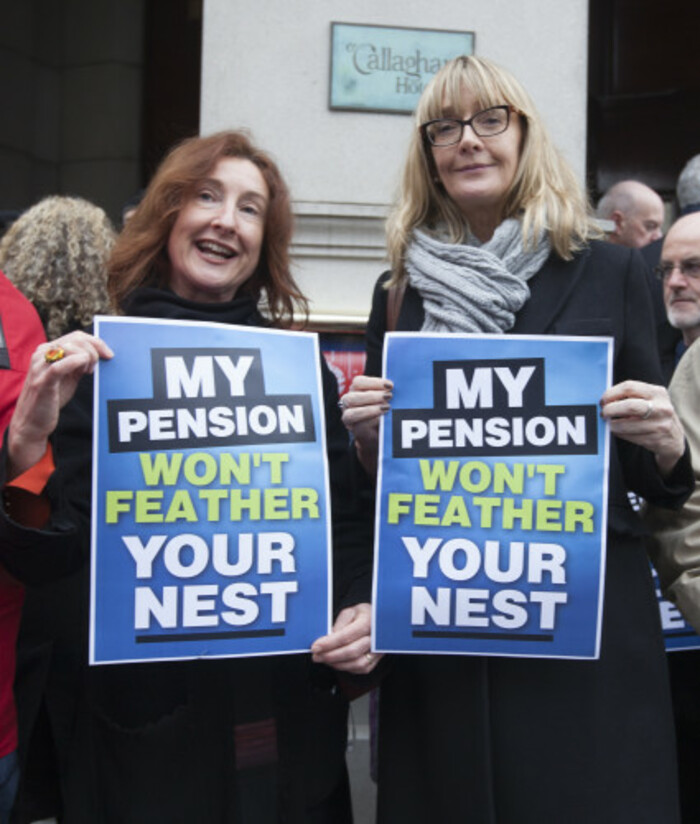 Source: Eamonn Farrell/RollingNews.ie
Wind up
In recent years, many companies have looked to wind up their defined benefit pension schemes due to the expense of paying fixed sums to ex-staff living increasingly long periods in retirement.
INM's retirement obligations grew by more than €20 million in six months to nearly €107 million by 30 June 2016. The sudden increase was largely due to low interest rates and a struggle to meet standards set out by the Pensions Act.
However Fianna Fáil finance spokesman Willie O'Dea, who introduced the pensions bill, said it wouldn't be possible under the constitution to make new pension requirements apply retrospectively to INM.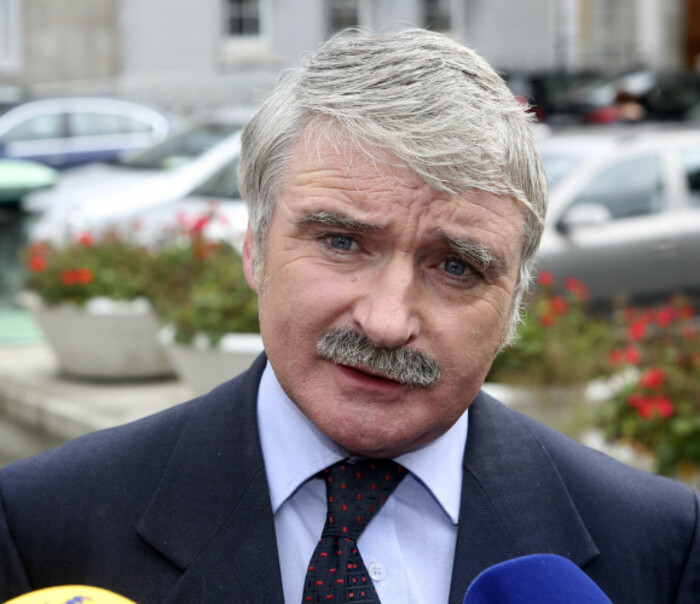 Source: Sam Boal/RollingNews.ie
He told the Dáil that anyone who had paid into a pension scheme should be able to expect that a financially viable employer should be "compelled" to pay employees before winding a scheme up.
[embed id="embed_2"]
But O'Dea added that a "nuanced scheme" was needed to stop companies being forced into insolvency "to the detriment of everybody" if they couldn't afford to keep paying pension provisions.
"If the company can establish to the satisfaction of the Pensions Authority that the payment of the full amount would drive the company into insolvency, the (authority) should be able to allow the company to pay a lesser amount," he said.
"The minimum would be 50%, but I am not inflexible on the amount."
Social Protection Minister Leo Varadkar, who opposed the measures, said the area of pensions was "not often amenable to easy solutions" adding that there could be "far-reaching and destructive" from badly formed plans.
He said the Pension Authority was working on proposals to "allow some additional flexibility for defined benefit schemes and to tackle some of the difficulties in (their) current operation".
"I intend to consult employer and union representatives on these proposals before making any change, as is appropriate," he said.
A recent analysis from consultancy firm Mercer put the combined deficit in defined-benefit pension schemes for Irish listed companies at €4.5 billion.
read more on