'Big brands with pseudo craft beers put pressure on us': This Galway brewer is being liquidated
The Independent Brewing Company of Ireland was set up in 2012.
AFTER STRUGGLING TO battle with big drinks producers in a "very competitive market", the firm behind the Independent Brewing Company of Ireland is going into liquidation.
A recent notice published for Cuideachta Grúdaireacht Teoranta, the brewery's parent company, said the business couldn't keep trading due to its liabilities and would be wound up.
The Independent Brewing Company of Ireland, which was founded in 2012, signed the lease for its Connemara premises in 2014 and started trading the following year.
The Galway brewery, which had half a dozen staff, is one of several smaller craft breweries to be set up around the country in recent years and was the only commercial brewer operating from the Connemara Gaeltacht region.
Speaking to Fora, the company's founder, Kevin O'Hara, said his business succumbed to a "very competitive market".
"We did our very best, but the market wasn't opening up and we had to make the decision to call it a day," he said.
The latest accounts for the firm, to the end of 2016, show it was sitting on accumulated losses of €114,000 with net assets of just over €16,000 at the time. It previously secured a loan of €15,000 via Irish peer-to-peer lender Linked Finance.
O'Hara added that it was hard to compete with the bigger players, such as Hop House 13 maker Diageo, when they started to dabble in their own craft-style brews.
"The real problem in the market is growth. It's just not there for craft beers and the macro brands which made these pseudo craft beers have put a lot of pressure on breweries like us. They soaked up a lot of the growth.
"We tried to do it right and brewed it ourselves properly as a proper craft beer. There were no games, no funny stuff, but ultimately that may have been a mistake."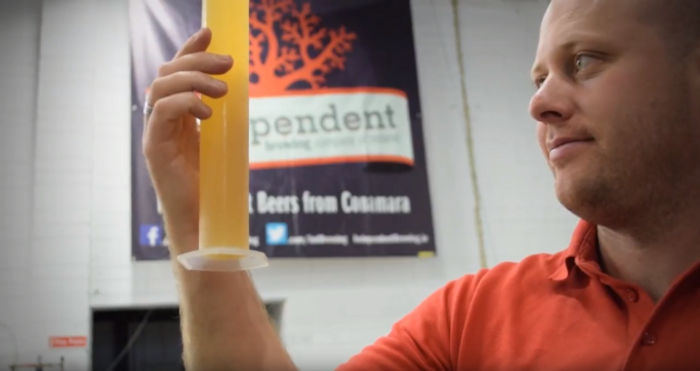 Source: YouTube/Independent Brewing
As previously reported by Fora, many craft drinks producer have complained that larger rivals have used their financial muscle to squeeze them out of venues through the use of incentives and other deals.
'Not sustainable'
The Irish craft beer industry has gone through a boom in recent years, with the number of breweries in production increasing from 15 to 72 since 2012.
Recent research by the Drinks Industry Group of Ireland showed that there is now a craft brewery in every Irish county.
The Independent Brewing Company of Ireland is the second west-of-Ireland craft beer operation to call in the liquidator within the past 12 months.
Late last year, a provisional liquidator was appointed to west of Ireland-based beer maker Achill Island Brewery.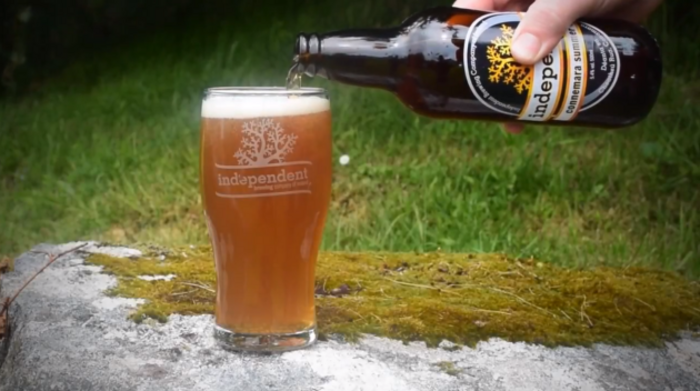 Source: YouTube/Independent Brewing
A court heard the decision to wind up the Mayo brewery was made because it no longer had insurance, a brewing licence or the funds to keep the electricity turned on.
O'Hara added that he didn't think there was enough space in the market for all of the new and established players now involved in the sector.
"It's not sustainable, but best of luck to everyone involved. The likes of Eight Degrees Brewing

was bought recently by Jameson's maker

, but not everyone can hang around waiting to get bought."
When asked about whether he will look for further opportunities in the brewing industry, O'Hara said: "I'm just going to find a job with a pay cheque."
Sign up to our newsletter to receive a regular digest of Fora's top articles delivered to your inbox.