How independent bookies have survived a recession and Paddy Power
We spoke to smaller chains about keeping their heads above water.
MOST BUSINESS SUFFERED during the recession as customers squeezed every penny – not least the nation's network of bookmakers.
Once a staple of rural Irish high streets, the betting industry has taken a near-€1 billion hit since the Celtic Tiger bubble burst, leading to the closure of over 500 shopfronts.
After going through examinership last year, Ladbrokes alone closed 50 stores, but the majority of closures over the eight-year period were by small, independent bookies.
Meanwhile, betting giant Paddy Power grew its base to over 600 stores and has also made the move to merge with Betfair in a €10 billion deal.
With all the upheaval in the industry, Fora spoke to some of the smaller players to find out how their businesses weathered the recession and whether they were fighting – or merely surviving.
Tully Bookmakers director Paul Tully said during the boom his business grew to nearly 40 shops, but the company was left with no option but to trim back the business when the going got tough.
He said although it is tough for independent bookies in Ireland, they do stand a chance at holding their own against bigger firms.
"If you have five or six good shops you will survive, but if you have middling shops you will find it difficult," he said.
"We have 21 shops right now, so if we're losing one shop we will make it up in the other shops. Where as if you have a small number of shops, if you get hit badly it can hurt much more."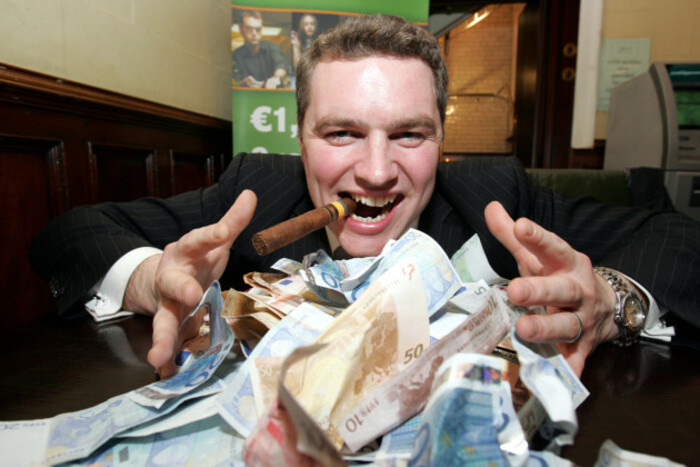 Source: RollingNews.ie
Essential ingredients
Tully said there are some crucial factors that independent bookmakers need to get right to stand a chance against the likes of Paddy Power – in particular, location.
"If you're not on the main street, near a decent pub or where people congregate, you don't stand much of a chance.
"If you have the prime position in a town, it is very easy to defend against one of the bigger bookmakers coming in. If you have that position, most other bookmakers won't go near it."
Another independent bookie that weathered the recession and came out the other side was Bruce Betting. After hitting a high of 60 stores across Ireland during the boom, it has now trimmed back to just 17 branches.
Bruce Betting managing director Thomas Byrne said improving customer service and the shop experience have been significant factors in keeping the business going.
He said special betting offers have also been crucial to being successful without the marketing war chests that some competitors have at their disposals.
"The cashback deals we're doing at the moment, it's cash. It's not a free bet or anything like that," he said.
Byrne explained that if you get €25 back off Paddy Power as a free bet and win a 2/1 bet using that cash, the customer is only entitled to the €50 winnings and will not receive the stake as well. 
However, to get an edge on Paddy Power, some independents include that €25 as a stake, so if a punter wins a 2/1 bet with them, they get €75.
Clever expansion
To keep up with the competition, Bruce Betting has launched its own website and call centre to take bets from its customers.
That doesn't necessarily mean the shopfront is dying out. Last year its shops saw in excess of 20% growth, according to Byrne.
Even though the betting industry has turned around, he said Bruce Betting is still very cautious about any further expansion.
"You have got to be careful that you are not making the wrong decision. You simply cannot be carrying a losing shop. Losing shops will cost you a couple of thousand euro a week to open the door. There's no point in doing that.
"In the past you might think you could turn it around, but now it is very foolish for any independent to be making lots of money in one shop and using it to keep another shop going.
"Yes a shop can have a bad spell, that's business. You're looking at the pattern of the branch, but once it drops below €30,000 per week, you really need to be asking if it will survive.
Tully said his company wouldn't rule out expanding in the near future, but he would never consider opening in an untested location.
"People have just gotten more clever about where they open up. We're more picky in what shops we would look to open these days.
"We wouldn't open up in brand new places, but you might takeover a shop that is doing alright that you think you can improve."
If you are concerned about your gambling behaviour you can call the Dunlewey Helpline on 1800 936 725.
read more on