A founder's life after selling for €115m: 'I could never see myself sitting on a beach'
Realex Payments founder Colm Lyon is sinking his teeth into his new company, Fire.
MANY PEOPLE WHO sell their company for a nine-figure sum might be tempted to retire to life in the Bahamas for the rest of their days. But not Colm Lyon.
After selling Realex Payments, the online payments business he set up in 2000, for €115 million, he couldn't wait to get back in the game.
"I could never have seen myself sitting on a beach," Lyon told Fora this week.
"It was funny, when I came back into the office, a week after we had done the deal, to sit down and write some plans for a new project, the lads looked at me and said, 'What are you doing here?'," he said.
The project he was sinking his teeth into was Fire, a new payments company that allows users to open payment accounts online and process bank transfers between any bank in sterling or the eurozone.
Lyon said Fire was something he had conceived in 2009, but never had the time to focus on fully until leaving Realex after its sale to US giant Global Payments. Lyon and his wife Niamh walked away with an estimated €85 million-plus from the proceeds.
"The great thing was that when the deal happened, Fire wasn't part of that … and with Realex sold on, it gave me the opportunity to be able to concentrate on this," he said.
"We had built up a lot of infrastructure, but what we didn't have was the applications at the front end of that infrastructure."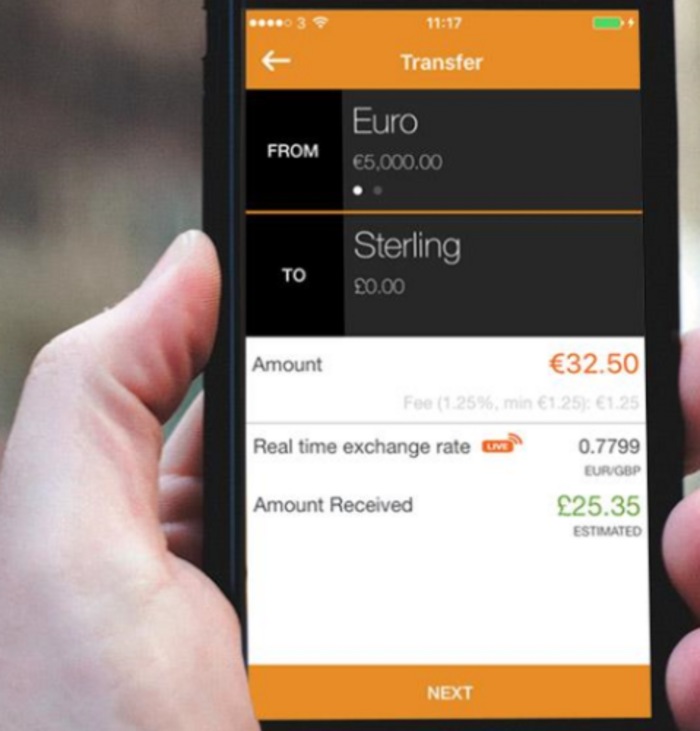 Source: Fire Financial Services
€1 million per month
It's now a year since Lyon sold Realex and, in that time, Fire has launched in beta mode, processing over €4 million in user payments since the start of the year.
Lyon said his company has 250 businesses using the application to work out the kinks and make Fire a high-quality product, but there is some way to go.
"We've done a much better job with the business proposition than the personal proposition at this stage.
"I suppose it always takes longer than you think. I wouldn't panic so much about the time, I would be more concerned about the proposition and quality of the output.
"We'd like to be further ahead than where we are and we made some not great products along the way, but now we know from the earlier versions we made what doesn't work."
More investments
Not content with trying to takeover the payments space again, Lyon has also been dipping a large toe into the investments game.
Earlier this year, a company run by Lyon and former Realex chief financial officer Paul Davey made a €350,000 angel investment in Irish sports site Pundit Arena.
He told Fora that he, Davey and Fire's head of product, Owen O'Byrne, also closed another investment recently – although we will have to wait a few weeks for the details to be announced.
"What's really interesting for me is to take this out of the payments and fintech space, which is really helpful, because you get to meet a lot more people in different industries.
"We're hopeful that we will try and create some more businesses. We're not 100% committed to anything else yet, but we do hope to invest in particularly startup management teams."
read more on