The Rolling Stones' one-time chef has crowdfunded a Kilkenny burger joint
The Hungry Moose is due to open on Upper John Street early next month.
A FORMER CHEF to the stars is opening a burger restaurant in the heart of Kilkenny city.
Chris Telford – who has plated dishes as a 'roadie chef' for the Rolling Stones, Paul McCartney, Jay-Z and George Michael – has crowdfunded just over €20,000 for the Hungry Moose, a new "gourmet burger house" he co-owns with fellow cook Andy Brown.
To add to the star-studded line-up, the pair have enlisted Gordon Ramsay-trained Andy Kreczmer as executive consultant chef.
"I've been making a living from flipping burgers for years," Telford tells Fora.
For close to a decade, the chef ran a café on the golf course of Kilkenny's famous Mount Juliet luxury resort.
"All I was doing was making burgers and wraps," he says. "The burgers would've been the biggest sellers and people always commented on them."
When Mount Juliet was sold in 2014 to Smiles Dental founder Emmet O'Neill for €15 million, Telford left to take over Shirley's Pub in Kells, which is about 20 minutes outside Kilkenny city. His Mount Juliet colleague Andy Brown joined him.
Together, the pair started serving "proper, good pub food" in Shirley's, including a signature burger.
Based on customer feedback, Telford and Brown decided to open a restaurant that serves just burgers, similar to Tom Gleeson's chain Bunsen or Joe Macken's Jo'Burger.
"It's a great concept," Telford says. "It's everywhere else in the world, so why not bring it to Kilkenny?"
Flender
Located on Upper John Street on the north side of the River Nore, the Hungry Moose is currently in kit-out stage and is slated to open early next month.
Telford and Brown had already sourced financing for the project and secured a five-year lease, but they decided to launch a crowdfund campaign to drum up a bit of interest.
The €20,000 was raised through Irish peer-to-peer lending platform Flender, which went live earlier this year.
The money will be used to buy kitchen equipment, which will spare the owners from having to pay a monthly leasing bill.
Friends recommended crowdfunding to Telford and Brown when they asked for ideas on how they could promote the new restaurant.
"It's something I was kind of apprehensive about at the start," Telford says. "Will this work? Will people just think we're after money? Is it a public begging thing?
"I've seen all the jokey one but never really looked into the serious side of crowdfunding and peer-to-peer lending."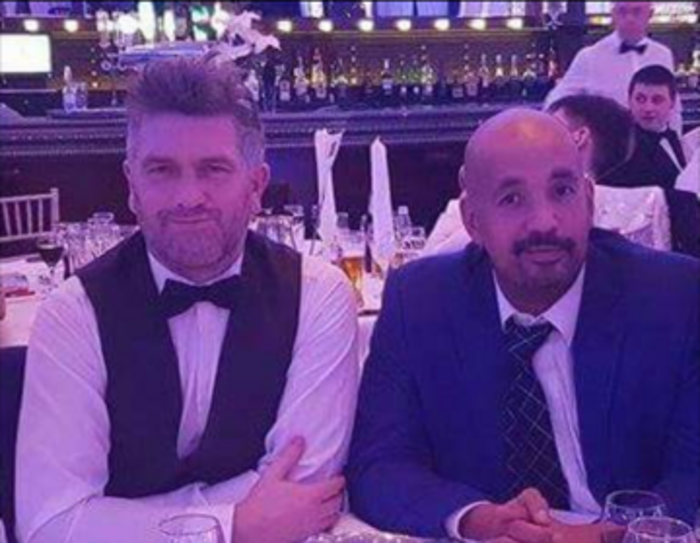 Backers were also made members of a VIP club that entitles them to discounts and special events.
"The money is going to help us, but it's also given us massive exposure," Telford says. "I think it's the way forward."
When the Hungry Moose opens its doors, Telford and Brown hope to have nine people on the payroll, including the two founders.
"We've surrounded ourselves with good people and very knowledgeable people. We've been very tight and very hands-on," Telford says. "It's down to myself and Andy now to make it work."
Roadie chef
When asked about his time as a chef for touring bands, Telford says it was a special time – but he would never go back to life on the road.
The opportunity to join an events catering company came up while he was working at a ski resort in France. Telford's first job was to feed Bon Jovi's crew.
While the private jets, fancy hotels and rock 'n' roll lifestyle was fun, the long hours took their toll on Telford, who says he would often work 18-hour shifts back-to-back for six days.
"It was probably one of the hardest things I've ever done," he says. "It sounds a lot more glamorous cooking for this guy or that guy, but at the end of the day, you're working absolutely ridiculous hours.
"I do remember making close to 600 burgers for the Rolling Stones – vegan burgers as well. Pure nightmare."
Sign up to our newsletter to receive a regular digest of Fora's top articles delivered to your inbox.