Amid many rivals, co-working space Huckletree is taking a 'curated' approach to startups
Competitors won't force the company to 'take our eye off the ball', says Aislinn Mahon.
CURATION HAS BECOME a key element for co-working space Huckletree as it tries to set itself apart from the many other startup office providers on the market.
Huckletree opened its doors in Dublin in 2017. The UK-based outfit, co-founded by Irishman Andrew Lynch and Gabriela Hersham, had already established a number of locations in London.
The Dublin space is situated in The Academy building on Pearse St which once housed Twitter's headquarters and is led by general manager Aislinn Mahon.
"We curate our members and we meet everyone before they sign. In other spaces, for instance, you can sign up online and you're a member," she tells Fora.
Huckletree likes to get a feel for new members before letting them in the door.
"Will they like working in a collaborative environment? Will they be open to engaging with other people – not to say that they will 24/7, obviously people have their jobs to do – but we do like to bring people in that are a little bit more open to having conversations."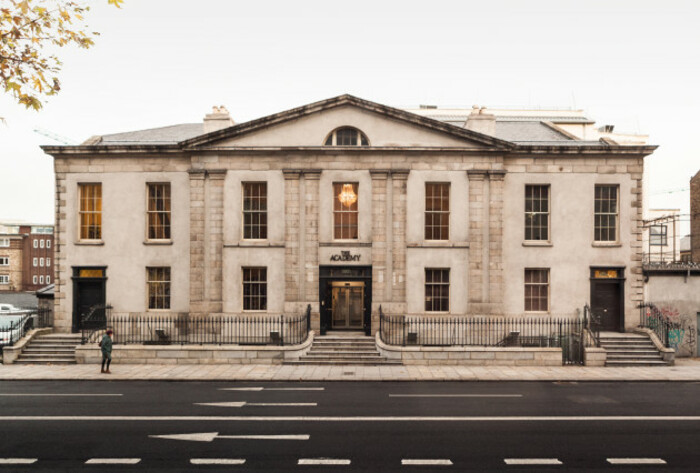 Source: Huckletree
The company's Alpha initiative is an example of putting this theory into practice.
It's a 12-week programme for early-stage startups that helps founders get ready to go out into the big bad world of seeking VC money.
The programme is split between Huckletree's Dublin and London bases with four participants in Ireland. It doesn't take any equity but provides office space for the duration of the programme and hopes they'll stick around afterwards.
"The whole goal of Alpha is to get pre-seed companies investor-ready by the end of the three months," Mahon says. "Then we bring the Dublin cohort over to London and we set up meetings with investors for them."
She likes to maintain strong links between Huckletree in Ireland and the locations in London and the latest space in Manchester.
"That's really, really good for a lot of our companies that are looking at the UK for investment, even now with Brexit. That link is really strong. We have a lot of VCs in our network," she says.
"Investment can be a tricky place to navigate so even just knowing that all of these people are in our network is really strong. Our London team come over all the time."
This year's Alpha has a focus on under-represented founders in a bid to bring in more female-led startups and entrepreneurs from more diverse backgrounds.
"The reason we're doing this is because we as a company are very aware of the level of inequality that's present in the startup ecosystem."
She also sees the Pearse St office space as something of a "landing pad for overseas companies setting up in Europe and in Ireland" before they get their own digs.
Major blockchain firm ConsenSys took up a space in Huckletree last year before recently moving to a new office at Shelbourne Plaza.
Competition
This focus and ethos behind programmes like Alpha helps Huckletree maintain its own identity in an increasingly busy market for startup co-working spaces.
[embed id="embed_2"]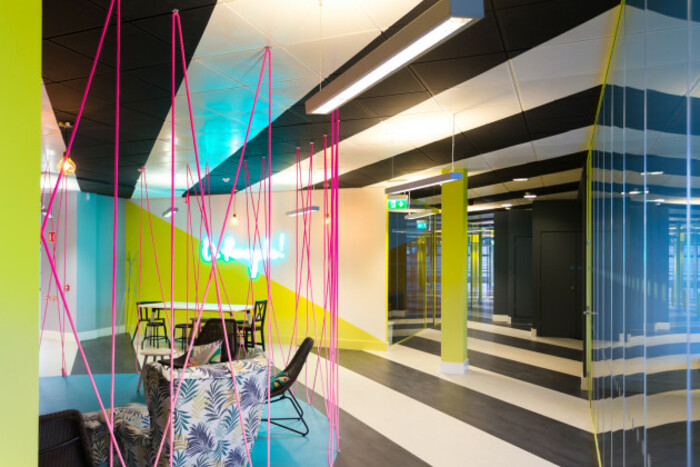 Source: Alex Zaj
WeWork is taking up property space left and right in Dublin while major European player Talent Garden opened its first Irish location last year. The latter announced a €44 million funding round this week and plans to expand in Ireland.
For Mahon, the competition doesn't really come down to pricing anymore.
"It's much of a muchness, to be very honest, so we don't tend to compete with each other on price," she says.
"We have a very low churn rate and we pride ourselves on providing an amazing service. We don't really take our eye off the ball."
Her focus is on growing the location in Dublin while the company is opening new hubs in London and Manchester.
"Our expansion team is always looking for new sites, but we've nothing in Dublin confirmed yet.
"We've looked at (outside Dublin) but the thing is that there's amazing independents operating. Republic of Work for example down in Cork, there's the Portershed in Galway, so what you find in smaller cities is that they're already really well-serviced," she says.
"Unless it was an amazing opportunity, I'm not sure that we would."
Get our NEW Daily Briefing with the morning's most important headlines for innovative Irish businesses.