After its Dundrum launch, Hotel Chocolat has plans for 'quite a few' more Dublin stores
The chocolate company says its first Irish outlet has 'surpassed expectations'.
HOTEL CHOCOLAT MAY have only just arrived in Dublin, but the company says several new stores could soon be launched around the capital.
The London-based chocolate brand, which operates nearly 100 outlets across the UK, opened its first Irish store and café in Dundrum Town Centre at the end of last year.
However the company's CEO, Angus Thirlwell, said that the initial results have given the company the confidence to continue expanding here.
"It really surpassed our expectations. The performance is off the scale for a new store so we're very pleased," he told Fora. "We're now firmly looking for further opportunities in Ireland."
Last year there were reports that Hotel Chocolat was due to open a new outlet in the GPO Arcade, off Henry Street, but those plans have yet to materialise.
"It didn't exactly fall through – we're still in talks but we weren't able to conclude all the negotiations and preparations to be able to open yet," Thirlwell said.
"That's always how it goes with property matters. You look at 10 stores, you like three, and then you end up being able to open one – it's a question of kissing lots of frogs before you find the right one."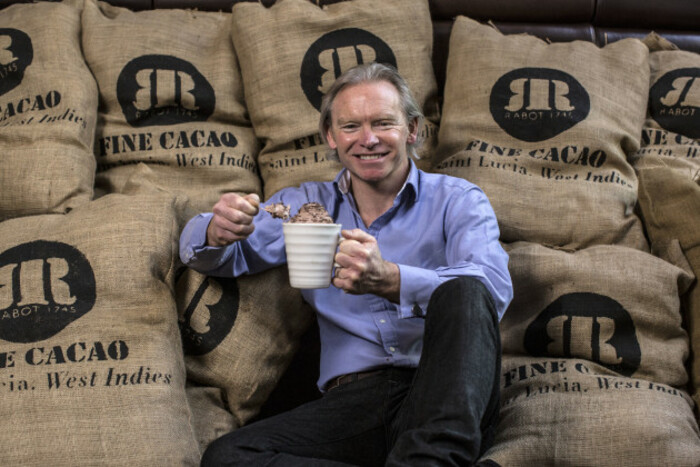 Source: Richard Pohle
He said that the company is now looking at other options around the city centre. It plans to focus exclusively on Dublin for the moment.
"We love busy locations with office workers and shoppers. That's the formula that seems to work for us. That's how we've built it up in the UK.
"So I would say our next couple of stores will be in Dublin city centre, and then beyond that we can see if there are other opportunities elsewhere. But Dublin is really the place to build a brand and make our presence felt."
Thirlwell said that Hotel Chocolat hasn't put a firm number on how many stores or cafés it will open in Ireland, but there are definite plans for more in the next year or two.
"It depends – if everywhere performs as well as Dundrum then we could open quite a few, but we'll learn more when we open the next two or three sites."
Expansion plans
Hotel Chocolat was founded by Thirlwell and Peter Harris in 1993 and began as an online chocolate business. The company opened its first store in London in 2004 and six years later branched into cafés, which focus on a range of chocolate-based drinks and snacks.
In Ireland, the company competes most directly with the likes of the Butlers Chocolate Cafes.
Last year, Hotel Chocolat's sales increased by 12% to more than £100 million, with profits doubling to £11.2 million, boosted by its rapid expansion in recent years.
Outside of the UK, it operates three stores in Copenhagen as well as four franchised outlets in Hong Kong.
However, it hasn't all been plain sailing for Hotel Chocolat. In 2014 the company closed its two US stores, located in Boston and Long Island, citing high costs. The chocolate firm also shut its store in Amsterdam after two years of trading.
"Any growing company has to make mistakes, otherwise they're not trying hard enough. We learned a huge amount from all our experiments," Thirlwell said.
"We try lots of things and not all of them work. But we pick ourselves up, dust ourselves off and keep going with a bit more knowledge."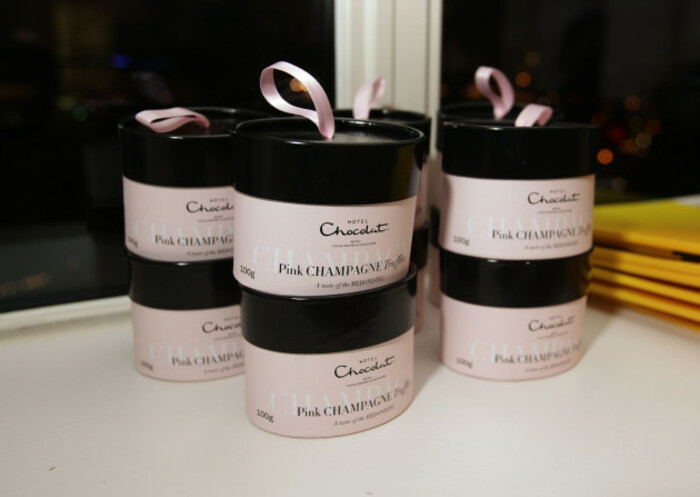 Source: Yui Mok/PA Wire
Some of Hotel Chocolat's growth was funded by its 'chocolate bonds' – £6.4 million of capital it borrowed from customers between 2010 and 2014 that gave returns in the form of chocolate boxes.
These bonds were repaid earlier this month, with the company saying that the money had served its purpose in helping to grow the business.
"It was great to get to the point where we could actually afford to pay all of our chocolate bondholders back in full – that was always what we intended," Thirlwell said.
Looking ahead, the chocolate boss added that the company now picks its locations "very carefully" and has "no aspirations to be on every street corner".
For now, however, Hotel Chocolat has Dublin firmly in its sights, even if many Irish consumers may not be familiar with its brand.
"Not so long ago people in the UK weren't familiar with us either, so we know we've got to win people over," Thirlwell said.
"I think we're bringing something different, we're adding to the premium chocolate market in Ireland. We should have come earlier, but better late than never."
Sign up to our newsletter to receive a regular digest of Fora's top articles delivered to your inbox.