The head of Hickey's Pharmacy says the industry should get ready for consolidation
Paddy Hickey has plans to double the size of his business over the next five years.
THE HEAD OF one of Ireland's largest independent pharmacy groups has said that businesses in the industry need to innovate or consolidate to remain viable in today's competitive market.
Last week, Hickey's Pharmacy announced a five-year growth plan, which will see the group's footprint double in size.
But Paddy Hickey, the company's managing director, said he's primarily looking at acquisitions rather than opening new stores to deliver that growth.
"This plan has been in gestation for some time – we're in a good position now both from a management bandwidth and from a funding point of view," he told Fora.
"To a certain extent we're looking at acquisitions of businesses that are for sale, and we're well-placed to acquire a group should one become available."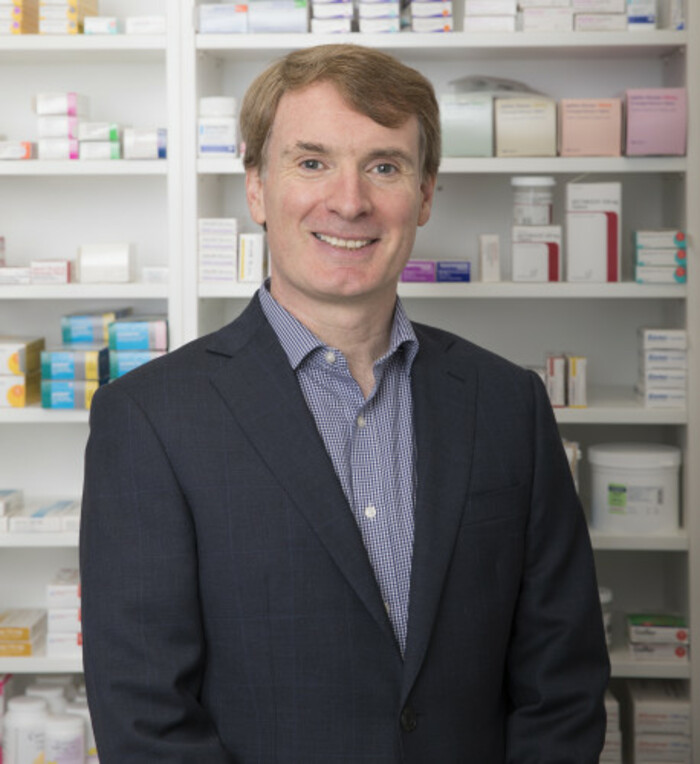 Source: Conor Blundell
Hickey's Pharmacy currently operates 36 outlets, which are primarily clustered around Dublin and the commuter belt as well as a growing presence in Cork.
Under the new growth strategy, however, the Dublin-based company plans to add eight more to that tally by the end of 2019 and hit a total of 60 by 2022.
Hickey said that the group has a preference for working in areas with "significant urban centres".
He added that he's "keen to grow the estate" in Cork, where he'll have five locations by the end of the month, while other areas in the west, such as Limerick and Galway, would be of interest if a store or group of stores is on the market.
Hickey decided that now is the best time to go ahead with the expansion due to the business's strong financial position.
"Like a lot of other people, we went into the crash with very high levels of borrowing. We worked that down very significantly, right since 2008 and 2009, and then we refinanced in 2014," he said.
"We've built our management team and now we have the system to take on additional stores without overstretching our existing business."
Last year, the pharmacy's parent company Blackcloud Ltd reported group sales of more than €46 million with operating profit of over €3 million. The company had outstanding borrowings of around €21.7 million at the time, down from €25.6 million a year earlier.
Competition and consolidation
There have been some major changes in the Irish pharmacy landscape in recent years, including the formation of Life Pharmacy – a group of 60 independent pharmacies that joined forces in 2014.
Meanwhile, McCabe's Pharmacy, which operates more than 30 outlets across the company, sold a majority share to Carlyle Cardinal Ireland last year. It recently revealed plans to double its size through acquisitions over the next few years.
Hickey said that mergers and acquisitions are likely to continue in the industry and it is something that his company are "very committed" to pursuing.
"There's been a certain amount of consolidation recently but not an enormous amount. Like any mature industry, consolidation is just one of the things that happens," he said.
"Margins go down and the burden of regulation goes up – and we're better positioned than many independents to cope with those changes."
There are also big multinational players to consider in the Irish market, with Boots and Lloyds, which both have a strong presence across the country. But Hickey said that it's not something that concerns him.
"We're mindful of our competition but we concentrate primarily in innovating our own position. We're planning to be here for the long-term so we invest in our people and our premises for the long-term."
Evolution and innovation
Hickey said that the role of the pharmacist has evolved since he first set up shop in 1995, but he added that "it could evolve an awful lot more".
Like other businesses in the industry, Hickey's Pharmacy has been introducing new services in recent years, such as flu vaccinations and emergency contraception.
But Hickey said that he's also looking to introduce more specialised services, adding that the injection of these into pharmacies has been "too slow to happen".
"We're now investing in training up condition-specialist pharmacists. So more recently one of our pharmacists has taken on the role of becoming a specialist in the whole are of fertility, which has become a challenging area for many people.
"This pharmacist will be a source to patients across our entire network of stores, as well as to pharmacists in the business, because many of these medication and treatment regimes are particularly complex."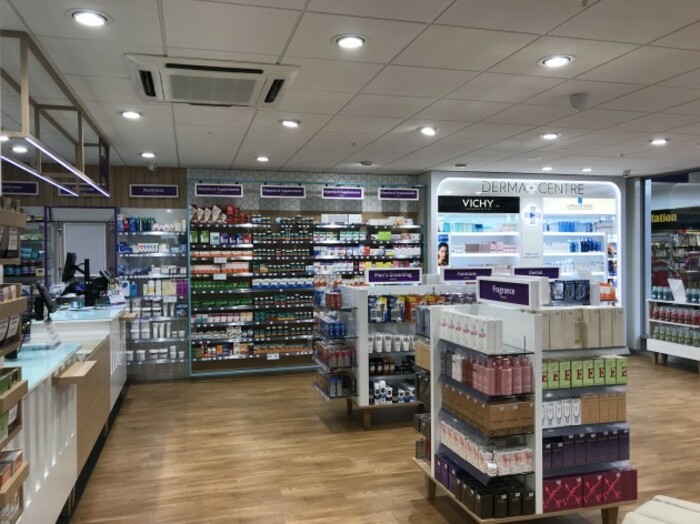 Source: Hickey's Pharmacy
The company is also looking to play a more active role in the provision of healthcare as the demand for GP services intensifies.
"More recently, we've been introducing walk-in injection services for essential meds – providing accessible healthcare to people who would otherwise have to take a morning off work to go to an outpatient clinic or GP surgery or whatever," Hickey said.
"I don't see pharmacies competing with GPs for the same services, but there are things that pharmacies are well-equipped, or in some cases better-equipped, to provide."
Looking ahead, Hickey is also looking to introduce a new app for customers and an e-learning training system for staff.
"My view is that we need to innovate to keep ourselves relevant," he added.
Sign up to our newsletter to receive a regular digest of Fora's top articles delivered to your inbox.