On-demand cleaning outfit Helpling merged its UK and Irish operations after millions in losses
The company was known as Hassle in the two markets before its takeover by a German rival.
ON-DEMAND CLEANING COMPANY Helpling has merged its UK and Irish operations after posting multimillion-euro losses in the two markets.
The company, formerly known as Hassle in both regions, was co-founded in 2012 by Irish entrepreneur Jules Coleman and sold to German rival Helpling for a reported €32 million in 2015.
It connects self-employed cleaners with customers via its platform in return for a cut of the hourly fees.
Hassle was rebranded under its new parent company's name after the change in ownership, while both Coleman and fellow co-founder Alex Depledge left following the sale. The pair have since launched online architecture service BuildPath.
New accounts for Helpling's Irish operation show it continued to lose money following the takeover, plunging a further €549,000 into the red in 2017 to take accumulated losses to €2.29 million.
The company also trimmed its operations staff in Ireland from an average of four people on its books in 2016 to three last year.
In an emailed response to questions, a Helpling spokeswoman told Fora that the company was committed to Ireland and it was confident the business would grow after the rebranding.
"The company has re-organised its structure in 2017 and has merged its (Irish) operations with the Helpling UK team to improve internal communication and efficiency," she said.
The spokeswoman added that the Irish business was generating a profit "on an operational level". The firm recently changed its pricing model to allow cleaners to set their own prices, instead of the previous fixed-rate system.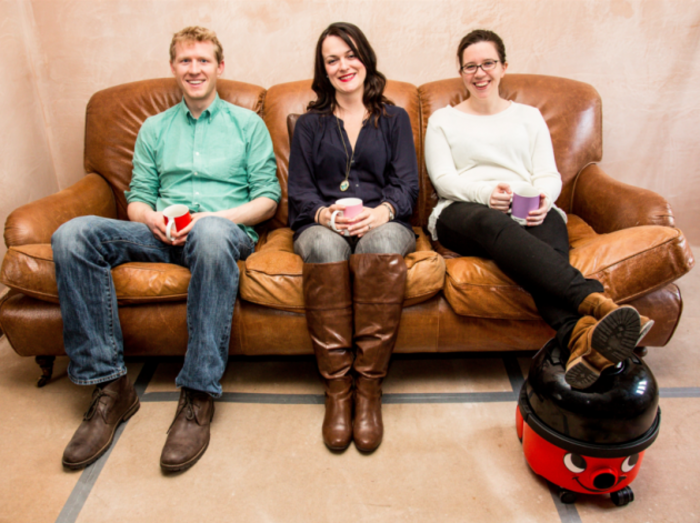 Helpling
The latest accounts filed for Helpling's UK business, the parent company for the Irish offshoot, show the firm lost £3.34 million in 2016, a slight increase on the previous year's tally. The London-based company had accumulated losses of £9.78 million.
Turnover at the firm was up 79% to £1.44 million during the year, while it employed an average of 36 staff – down from 54 in 2015. The company unveiled plans to roll out nationwide in the UK in 2016 on the back of a seven-figure investment.
Helpling, which has operations in several European countries as well as Australia, Singapore and the UAE, was founded in 2014 with the backing of German startup factory Rocket Internet.
It has raised around €66 million from investors since its launch, including a €10 million funding round that included consumer goods giant Unilever's investment arm as a backer in 2017.
The company has previously said it plans to add other household services to its platform, which currently only handles bookings for cleaners.
Sign up to our newsletter to receive a regular digest of Fora's top articles delivered to your inbox.