A new venture from Hassle's Irish creator brings a taste of The Sims to home renovations
Jules Coleman and co-founder Alex Depledge have launched BuildPath in the UK.
TWO YEARS AFTER selling her first company for over €30 million, Irish entrepreneur Jules Coleman is back with another idea – one that essentially brings a real-life application to popular video game the Sims.
After selling on-demand cleaning startup Hassle in 2015, Coleman and the company's co-founder, Alex Depledge, stayed on for a stretch before leaving the company they set up in order to take a career break.
Six months later, the pair made a return to the startup scene with dual 'entrepreneur in residence' roles at UK venture capital firm Index Ventures.
According to Coleman, it was a mix of her and Depledge's times in these roles, which exposed them to trends in augmented and virtual reality, and personal experiences in the property market which gave them the idea for the London-based BuildPath.
Coleman said she was looking to buy a house and wanted a quick method for compiling mock-ups of renovation work, while Depledge was in the middle of a complicated extension.
She said BuildPath is essentially an online architecture advice service that gives quicker access to 2D floor plans and even 3D mapping of a property. For an extra fee, customers can get support through the planning permission process.
"The way we see the architecture industry is it's very slow and convoluted. You don't necessarily know what you're paying for and the process seems to cost a lot of money.
"This is a process that people might only do once or twice in their life. So what we want to do is create something that breaks down the process and the costs nice and easy for customers so they can see how to get from A to B."
BuildPath claims it can achieve in 72 hours what it would take an architect four weeks to complete – and for a 10th of the price. Users can create a 2D floor plan for £199, while for £499 they get more detailed 3D mapping.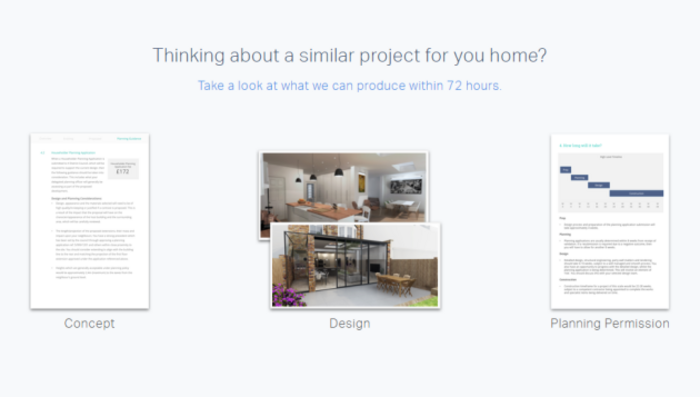 The company has already partnered with Swiss-based firm Archilogic to offer interactive 3D modeling of people's own homes, Coleman said.
"It's VR-ready, so they can walk around and do practical things like use furniture from the Ikea catalogue and place it in their space to understand if it works for them.
"It's quite like the video game The Sims, but based off actual architectural plans so things are sized correctly and gives people more context compared to black and white lines on a 2D floor plan."
The team
Rich Morgan and Nick Stockley, two architects who were working with Depledge on her extension, are also involved in the project.
"They were like, we don't know how to build technology, we don't really know how to do marketing, and we said, 'That's kind of what we do'," Coleman said.
"So the four of us came together in November and started thinking of a startup that could try to disrupt that sector and what it might that look like.
"Before Christmas, we had built an MVP (minimum viable product), released it and had our first paying customer in December."
Coleman said the product has developed significantly since the first version – and in January the four team members started working on the project full-time.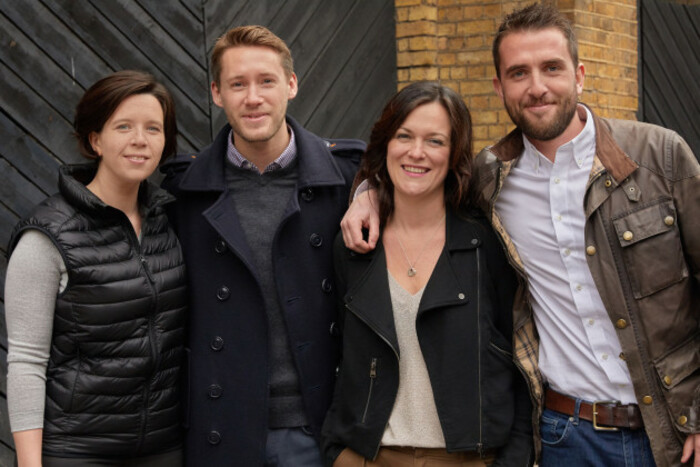 Source: Max Lacome
Good to be back
For now, Coleman said the quartet were content to grow BuildPath in the UK. She said home ownership rules were very different on the continent, and the team members were the first to admit they didn't understand them.
The idea has been bootstrapped so far by the four co-founders, but she wouldn't rule out taking on investment later this year.
Coleman said that even though the business already had a small stream of paying customers, the project is still very much in its early days.
"I enjoyed the whole journey with Hassle, but this is the stage I find most exciting. We started Hassle originally to get away from corporate life, then suddenly we saw our own company get to that 100-employee stage and it wasn't small any more.
"When Hassle was acquired, it was quite a large business and then we had 500 employees in total when we joined with Helpling. This is a much smaller enterprise – currently at least – but it's fun.
"I'm back writing lines of code and seeing things come to life that just didn't exist before the start of the day."
Sign up to our newsletter to receive a regular digest of Fora's top articles delivered to your inbox.