Electric car-sharing service GreenMobility hopes to go head to head with GoCar this year
The Danish company is close to sealing a franchise deal with a local partner in Dublin.
SCANDINAVIAN ELECTRIC CAR-SHARING platform GreenMobility is close to finalising a deal with a local partner and plans to launch services in Dublin in the coming year.
The Denmark-based company, which currently offers pay-as-you-go car rental services to more than 35,000 people in Copenhagen and Oslo, has been in talks with city council officials and potential franchise partners for more than a year.
The company's chief international officer, Anders Wall, has travelled to Dublin this week to continue the talks as they enter the final stages.
"We are in negotiations with a couple of potential partners, so we see that the interest is definitely there and it's the right time (to launch here)," he told Fora.
GreenMobility – which is listed on the Nasdaq First North Copenhagen market – plans to finalise a franchise agreement shortly with a local operator, which will fulfil the service under the Danish brand name.
The arrangement will be similar to the one it struck last year with Norwegian government-owned bus and rail group NSB to provide the service in Oslo.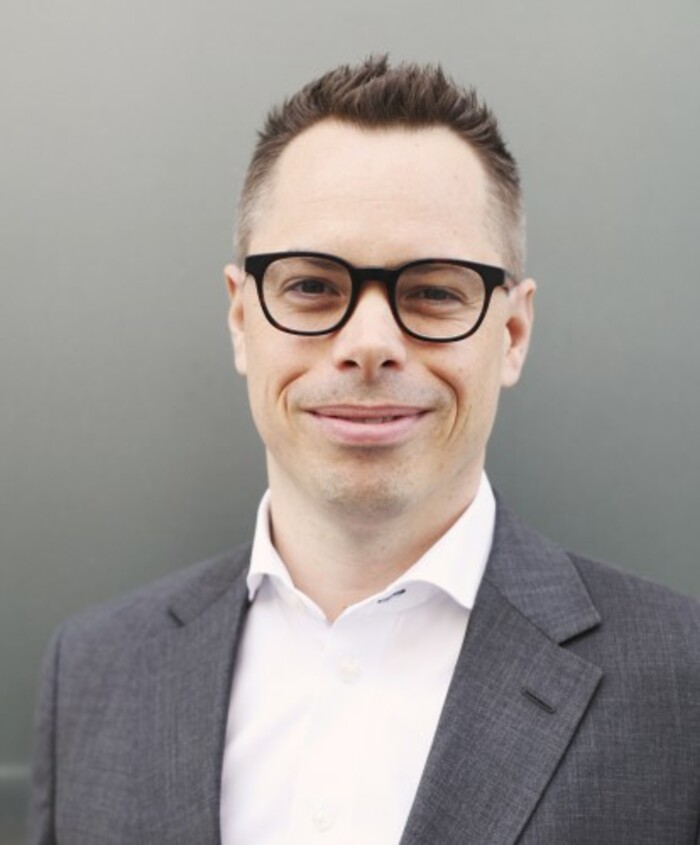 Source: GreenMobility
"I think for Ireland, I see one strong partner," Wall said, declining to reveal the identity of the preferred bidder.
"They will invest in the business and it will be a local business with local jobs. The profit of the business will stay locally. We simply help them."
Wall predicted that, based on the scale of its operations in Copenhagen, between 20,000 and 30,000 Dubliners will use GreenMobility in the first 12 months of operation.
A launch date has yet to be set in stone and is dependent on the outcome of the negotiations.
"It is always a risk when you start making projections, but I think I would love to be up and running this year. But there are timing issues," Wall said.
"I would say the sooner (we launch) the better because the demand is in the market now so we're ready to go as soon as our partners are on board."
Competition
When it eventually enters the Dublin market, GreenMobility will go head to head with Santry-based GoCar, which has been in operation since 2008 and last year announced a €10 million investment to double its fleet as part of an ongoing national expansion.
Confident it can compete with the Europcar-owned outfit, Wall believes the arrival of GreenMobility will benefit consumers and stimulate growth in the country's car-sharing industry in general:
"We have competitors in other cities and I think it is only a benefit that there are more options for users. It amplifies the use of shared solutions."
[embed id="embed_2"]
Although GoCar provides five electric vehicles in Dublin through a partnership with Renault, GreenMobility's entire fleet – consisting of over 400 vehicles in Copenhagen alone – is powered by electricity.
The company invests in its own charging points, reserved for its own vehicles, but in general, it uses the public network.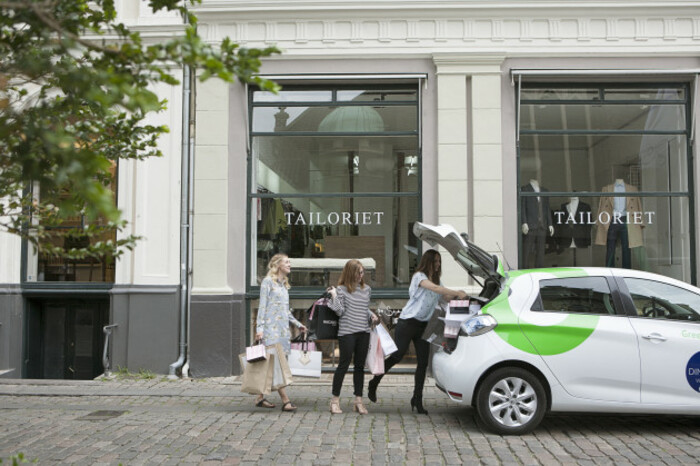 Source: GreenMobility
"We rely on parking solutions (being provided by) the city council and private operators," Wall said when asked whether the city could meet GreenMobility's requirements.
As well as running off an all-electric fleet, another major point of difference for GreenMobility is that users don't have to start and end their journeys from the same location. However, they must park the car within a specified area.
Wall suggested this model will reduce private car ownership in Dublin and complement existing public transport options rather than replace them.
Clarification: A previous version of this article implied that GreenMobility only uses its own charging points. It generally relies on public charging networks.
Get our NEW Daily Briefing with the morning's most important headlines for innovative Irish businesses.