'My father gave the best advice - be comfortable with failure, otherwise you'll never take risks'
Golden Discs' Stephen Fitzgerald talks about the ups and downs of music retail and the 'tragic' rental crisis.
GOLDEN DISCS IS Ireland's oldest music retail chain, founded by Jack Fitzgerald in 1962 with a single store on Dublin's Tara Street. These days, the business is led by his son Stephen.
Although the company was forced to shutter stores in the last decade as sales took a hit, the business returned to profit in 2016 and recorded turnover of more than €12 million last year, boosted by the 'vinyl renaissance'.
On the back of this growth, Golden Discs opened three new outlets this month in Liffey Valley, Kilkenny and Limerick, bringing its total store count to 19 nationwide.
As part of our weekly question-and-answer series, we spoke to Stephen Fitzgerald about the highs and lows of the music retail business, the "tragic" rental crisis and some advice he picked up from his father.
Here's what he had to say: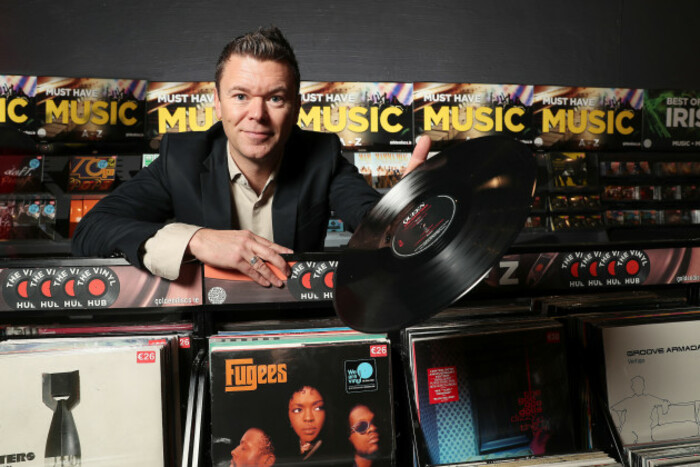 Source: Marc O'Sullivan
What was your earliest or childhood ambition?
It was definitely to be a pilot. I remember every holiday we went on when I was younger, I would always convince my parents to charm the crew into letting me up to see the cockpit. But it didn't happen in the end unfortunately.
I ended up starting in Golden Discs in 2000 – I put together an e-commerce proposal and on the back of that I was asked to come on board. I started in finance, then operations, marketing and the rest is history, so to speak.
What's the worst job you've ever had to do?
I had a summer job during college in Australia – it was a very long time ago, mid-90s – but I still remember it. It was in construction and there was long 12- or 13-hour days. It was killer, absolutely horrible.
What's the biggest risk you've ever taken?
The biggest risk I've ever taken in this job was committing to opening new stores and all of the related capital investment and costs that go along with that. It's a calculated risk but obviously there's no guarantees in this business. 
We've just opened three new locations in the space of a week, so that was challenging. It wasn't our intention for them all to happen at the same time, but that's just how it worked out. I don't intend to do that again.
But hopefully we'll be able to open more next year as well and that's a good sign. The market is under serviced and vinyl is going through a renaissance at the moment – there's definitely a renewed interest in ownership of physical records.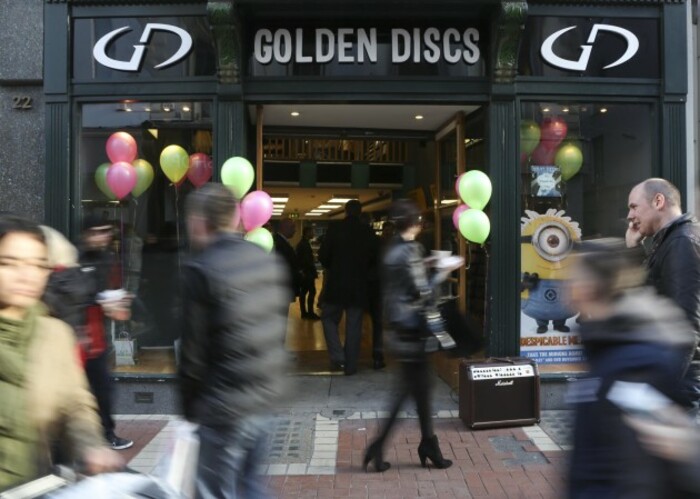 Source: Sam Boal/RollingNews.ie
What's the toughest work-related decision you've had to make?
Redundancies. We did a company-wide reorganisation in 2009, and we had to let a lot of people go, many of whom had been with us for years.
It was a necessary change for the business. We had to close some locations to keep going and that meant we had to let people go, so it was a really difficult time. 
What one work skill do you wish you had?
There's a lot going on here every day, as there is for everybody, and it's easy to get distracted and pulled into other projects and issues.
I am working on being more disciplined to stay with the task at hand, and to delegate and defer any non-urgent issues that arise. But I have to admit, it's a constant challenge. 
What's the best advice you've ever received?
The best advice came from my father and that was to learn to be comfortable with failure – otherwise you'll never take any risks. 
I guess over the years I've gotten a lot of advice from him but that's one thing that has always stuck with me.
What's the biggest rip off in Ireland and what's the best value?
The first thing that comes to mind is rent – a lot of people can no longer afford to live in their own cities, which is tragic. Hotels, particularly in Dublin, have gotten very expensive recently too. The best value? Window shopping.
Who is your business hero?
I'm not sure if he's my hero – but I think Elon Musk is a visionary and risk taker. He has endless energy and I think the enormity of his ambition is pretty staggering.
He's working on so many projects that are all so large in their own right – it's an incredible output from one individual. He has a great work ethic, never mind his philanthropy.
Get our NEW Daily Briefing with the morning's most important headlines for innovative Irish businesses.