Food firm Glanbia has muscled further into the weight-loss world by snapping up SlimFast
Analysts have described it as the company's 'most thought-provoking' move in years.
INGREDIENTS GIANT GLANBIA is planning to buy diet food brand SlimFast for $350 million.
The diet-management outfit produces a range of protein shakes, powders, snack foods and dietary supplements.
Kilkenny-based Glanbia plans to operate SlimFast as part of its performance nutrition business, which already includes brands such as Optimum Nutrition and Nutramino.
The deal is expected to close before the end of the year.
Analysts at Davy stockbrokers described the acquisition as Glanbia's "most thought-provoking" buyout since it purchased Optimum Nutrition in 2008, and said it is the first time the company has "acquired a storied brand with mass awareness".
The pundits said that SlimFast will help Glanbia enter the weight management category, deepen its nutrition business and increase its exposure to the ready-to-drink product market.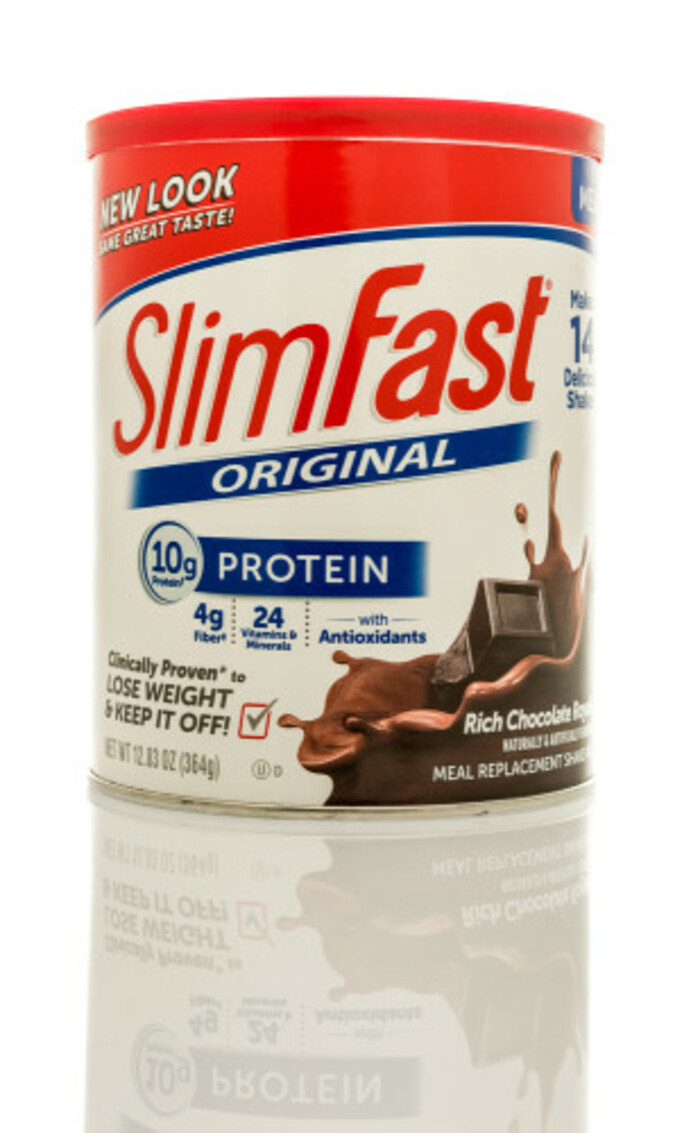 Source: Shutterstock/Keith Homan
'Enduring brand'
Last year, Glanbia acquired Amazing Grass – a US firm that makes powder-based nutrition products – and Body & Fit – an online service that sells performance nutrition goods.
Both outfits generated sales of almost €80 million for Glanbia in 2017.
Its profits jumped by 55% last year overall to just over €329 million. The group reported a 7% increase in revenue to almost €2.4 million, helped by strong sales in its performance nutrition products.
The company's managing director, Siobhán Talbot, indicated in 2017 that Glanbia was planning to mooch further into the trendy world of nutrition.
Florida-based SlimFast was established in 1977 and is sold in retail outlets in the US, Canada and parts of Europe. Last year, the outfit recorded sales of $212 million but reported net losses of $12 million.
Talbot described it as an "established and enduring brand" and said it will complement Glanbia's existing portfolio.
"It plays to global consumer trends focused on convenience formats and snacking," she added.
Sign up to our newsletter to receive a regular digest of Fora's top articles delivered to your inbox.