The highs and lows of Fyffes' 30-year journey from a Dundalk grocers to a €750m Japanese exit
The fruit firm's sale was given its final clearance today.
THE TAKEOVER OF Dublin-headquartered fruit supplier Fyffes by a Japanese company was given its final, High Court clearance today.
It was announced last December that Tokyo's Sumitomo Corporation would buy the firm – famous for its blue stickers on bananas – in a deal worth more than €750 million.
It brings to a close a major chapter in Irish corporate history after Fyffes spent over three decades as a listed company on the Dublin and London stock exchanges. That listing will be formally cancelled on Monday.
However the takeover has not been without controversy. The extraordinary general meeting of Fyffes shareholders was picketed by activists over working conditions for the firm's Central American workers.
With the takeover given the green light today – and with that dispute still on the horizon – we look back at 30 years of Fyffes in Ireland.
Dundalk roots
Founded well over a century ago, the original Fyffes started life as a fruit wholesaler in London, first donning the well-known blue label in 1929.
It became an Irish firm in the mid-1980s when Fruit Importers of Ireland (FII) took it over, assuming the British company's name in 1990.
FII's roots were in a family greengrocer on Clanbrassil Street, Dundalk, which was set up by former Fyffes chairman David McCann's grandfather in the early 1900s.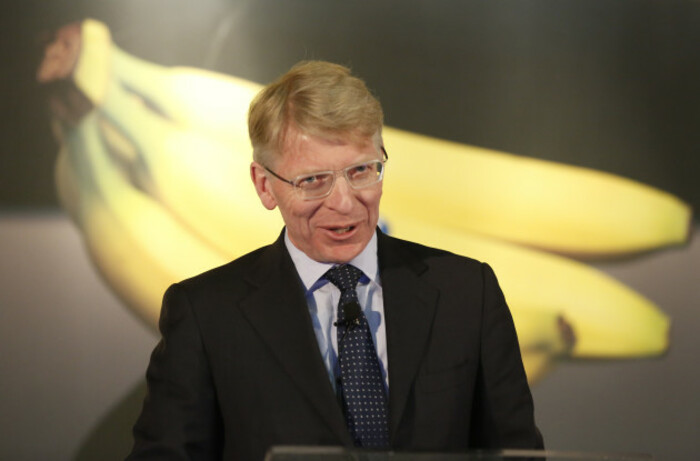 Source: RollingNews.ie
By May 1986, when it announced its intention to buy the Fyffes group for IR£29 million, FII had been listed on the stock market for five years and had already become a multimillion-pound firm with 500 staff and operations in the UK.
It had been on the acquisition trail for quite some time, having taken over Belfast fruit importer FE Benner in 1983 for IR£1.7 million and Waterford's Paradise Growers in 1985 for IR£1.5 million.
The Fyffes deal was obviously a big one and a major coup. It effectively doubled FII's size, establishing it as one of Europe's largest fruit distribution companies.
According to a report in The Irish Press newspaper, those tens of millions of pounds bought FII: 1,000 workers, 130 vehicles, three specially-designed ships that carried Suriname bananas, ripening facilities and wholesale locations throughout Britain.
New types of fruit found their way onto Ireland's supermarket shelves – namely kiwis – and the products were aggressively marketed to consumers.
"The growing sophistication of Irish tastes means we eat a lot more fruit per head than 10 or 15 years ago," the Irish Independent reported in 1986. "New health theories about the importance of fibre and such continue to add to the trend."
Irish consumption of bananas was low at the time, so there was plenty of room for expansion – which was at the forefront of FII's mind.
The company embarked on a period of purchases across Europe, spending millions acquiring stakes in distribution and banana ripening companies across the continent.
'Internet portal'
By the early 1990s, Fyffes future as an Irish company was already in doubt, with rumours that the firm was being sized up for a takeover by American multinational fruit company Dole.
In the end, that rumour never came true and the company stayed on the bid trail.
The two biggest buyouts were its IR£150 million acquisition of British banana business Geest in 1996 and a 50% stake in Capespan Holdings International three years later.
At the dawn of the millennium, Fyffes got caught up in the madness of the dot-com boom and set up an e-commerce subsidiary that it said at the time would generate annual sales of $12 billion.
The "internet portal", called WorldofFruit.com, would combine "business-to-business online trading with trade news, views, press releases and other services", according to a report in the Irish Independent.
It was an early project managed by Steorn, the controversial company that later claimed to defy the laws of physics with an everlasting battery device and phone that never needed to be charged.
There was talk of WorldofFruit being listed on the Nasdaq stock exchange. Instead, it lost nearly €5 million in its first year of trading and was shut down.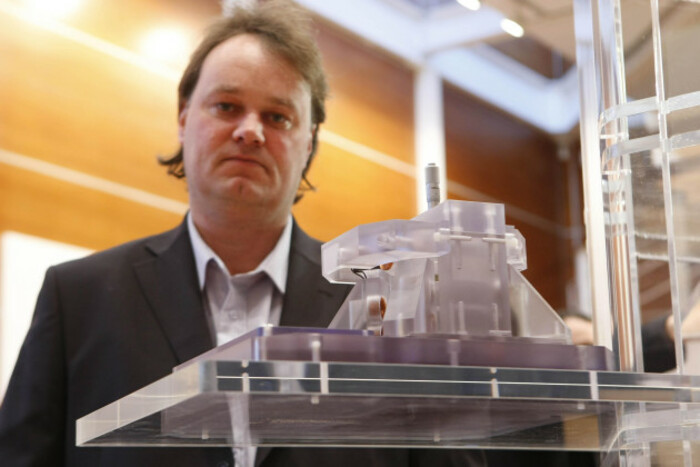 Source: PA Archive/PA Images
Legal battles
In 2002, the company embarked on a mammoth, seven-year legal battle against industrial holdings group DCC and its chief executive Jim Flavin over the sale of its 10% stake in the fruit group.
Fyffes accused the firm of insider trading and claimed that it was in possession of trading reports that were price sensitive.
In February 2000, DCC sold shares in the company worth €106 million, making a profit of €85 million, at a time when Flavin was a non-executive director of Fyffes. A month later, Fyffes issued a profit warning and its share priced dropped 25%.
The High Court found in favour of Flavin, but that ruling was overturned by the Supreme Court in 2007. A year later, DCC agreed to pay Fyffes more than €37 million to settle the case.
A report by the Office of the Director of Corporate Enforcement into the event later found no evidence that anything illegal had taken place.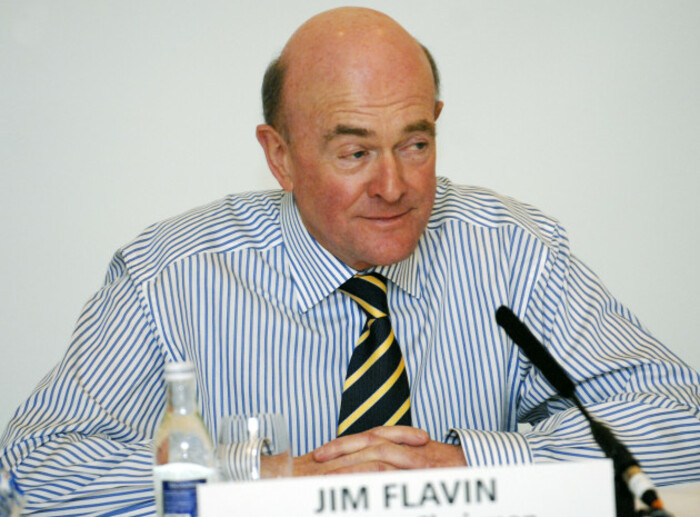 Source: Laura Hutton/Photocall Ireland
Fyffes spun off its property portfolio in 2006, which became Blackrock International Land, and still owns a 40% stake in the firm.
Eight months after that, it spun out its fresh produce business – which turned into the publicly listed Total Produce. The McCann family still owns a 10% stake in that firm and Carl McCann serves as its chairman.
In 2014, the company failed in its bid to buy US rival Chiquita Brands, after the deal evaporated after two Brazilian outfits instead negotiated a sale.
What next
Today, Fyffes distributes 47 million cases of bananas and 10 million cases of pineapples a year in Europe. A US subsidiary also distributes 17 million cases of melons in the US.
Sumitomo is one of Japan's largest companies, last year recording gross profits of ¥894 billion (€7.38 billion at today's rates).
Its subsidiaries span industries from financial services to natural resources, media and logistics, with a global workforce of more than 65,000.
The company has been involved in the banana industry since the 1960s and is a market leader in Asia, with interests in both plantations and distribution. It is responsible for about 30% of banana imports into Japan.
The firm's managing executive officer Hirohiko Imura said his company had "long admired Fyffes for its outstanding track record and market-leading position".
Sumitomo's board said the Fyffes purchase would help it "expand its various produce offerings" and "expand into new geographies" – in this case, Fyffes' markets in Europe and the US.
However the new owners face one immediate challenge in the form of the ongoing dispute over conditions at one melon plantation in Honduras.
A group of workers on the plantation have complained of dangerous working conditions, underpayment and threats of dismissal for trying to form a union.
There have been calls for both European and US consumers to boycott Fyffes and for the company to be expelled from the UK's Ethical Trading Initiative, of which the fruit firm is currently a member.
British unions branded Fyffes 'gangster capitalists' over the row, which is still destined for a disciplinary committee hearing at the UK body.