Dublin-based startup raises huge €85m with aim to be 'Europe's leading cancer research firm'
Some investors that backed Carrick Therapeutics were supported by the Irish state's investment fund.
A DUBLIN-BASED STARTUP has just raised a massive $95 million (€85 million) to help fund research to tackle a variety of different cancers.
Carrick Therapeutics, which was officially launched today, said it will target the molecular pathways "that drive the most aggressive and resistant forms of cancer in order to have a major impact on the lives of patients".
The company's chief executive, Dr Elaine Sullivan, told Fora that the firm will initially focus on treatments for breast and colon cancer, and aims to become "Europe's leading oncology company".
Carrick has 45 full-time employees, several of whom will be based in Ireland. The firm has research and development (R&D) teams located in Dublin as well as Oxford in England.
The company already has a hot of heavyweight backers including huge US biotech investment firm ARCH Venture Partners, Woodford Investment Management led by Neil Woodford, regarded as one of the UK's best fund managers, and venture capital firm Lightstone Ventures, which is supported by Enterprise Ireland and the Irish Strategic Investment Fund.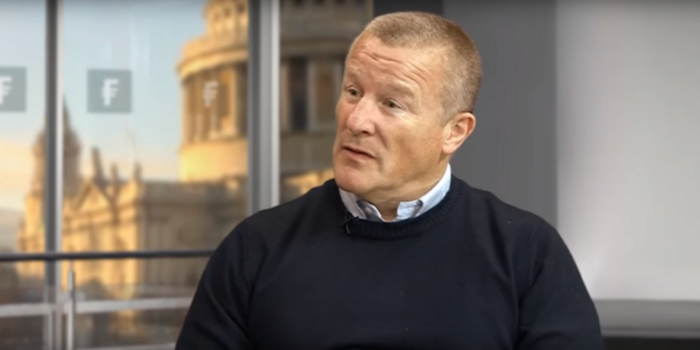 The company said that it will now look to build an innovative portfolio "of first-in-class treatments that are advanced through understanding the mechanisms that cause cancer and resistance and tailored to an individual patient's tumour".
Stealth mode
Sullivan, a former vice president for R&D functions at both US pharmaceutical giant Eli Lilly and UK medical leader AstraZeneca, told Fora that the company deliberately maintained a low profile before its official launch.
"We have been in stealth mode until we pulled in the funding, that's why you haven't heard much about us," she said.
"We have a network of researchers pulled together from Ireland and the UK (and) we are building a multi-asset portfolio."
She said that the company raised the $95 million, a huge tranche of initial funding by European standards, so that the company could work on several different medicines at any one stage.
"(First) we will focus on colon cancer and an aggressive form of breast cancer," she said. "We have a spectrum of programmes from earlier to later stage (but) we are not declaring for a few months what stages the (testing) is in."
Asked why the company decided to base itself in Ireland, Sullivan said: "Our model is based on collaboration and we were very attracted to the science industry in Ireland (and we are) collaborating with a number of clinicians and scientists. It is also a great place for recruitment (because of) the skilled workforce."
She said that the firm is collaborating with researchers in Galway and Dublin, and has plans to add more Irish partners.
Asked if the company has an aim for when it would like to see its first medicines on shelves, she said: "We do have a time frame. We don't want to announce it yet (but) we aim to create Europe's leading oncology company."
The company said it chose the name Carrick because "the name Carrick means 'rock' in Irish, and emphasises the strong foundation of like-minded scientists, collaborators and investors, and their vision to build a world-class company".
read more on