Car-sharing startup Fleet hit its crowdfunding target - but just in the nick of time
The Wicklow firm raised over €275,000 with just a couple of days to spare.
FLEET, A CAR-SHARING startup from Wicklow, has secured over €275,000 through an equity crowdfunding campaign where it raised funds from investors and the general public.
The investment was raised through Spark, a platform launched recently in Ireland where investors and regular people can invest money in companies in return for shares. In Fleet's campaign, investors could put in as little as €100.
Fleet launched the campaign in late July and hit its goal of €275,000 with a just couple of days left before the deadline this Saturday.
The startup has now surpassed the target and, as of this writing, has raised €286,500 and continues to accept further money.
It is selling a 20% stake in the startup at a valuation of €1.1 million.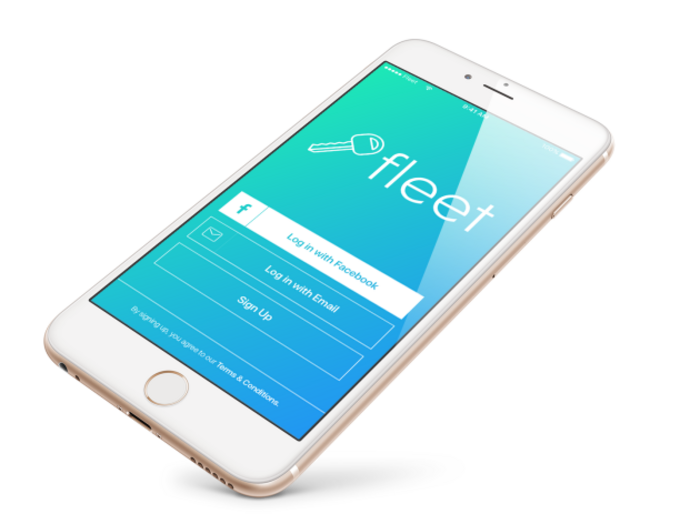 Chief executive Maurice Sheehy told Fora last month that while the campaign was open to anyone, Fleet was carefully targeting it at larger, more experienced investors to invest through the platform. In the end, over 80 investors backed Fleet.
Fleet has also been approved for matched funding from Enterprise Ireland as well as the Employment and Investment Incentive Scheme (EIIS), which will entitle its investors to tax reliefs on their investment.
Car-sharing
Fleet is an app that lets users share and rent out their cars to one another.
[embed id="embed_2"]
It launched last summer with a partnership with insurer AXA and says it helps car owners monetise their cars when they're not in use.
"The success of our crowdfunding campaign shows that people are buying in wholesale: you no longer need to own a car to use one," Sheehy said.
"And for those that aren't quite ready to ditch the car yet but are struggling to afford it: you can help pay down its running cost by renting it on Fleet."
While Spark is Ireland's first equity crowdfunding platform, Irish startups like Flender have previously used larger platforms in the UK such as Seedrs and Crowdcube.
Sign up to our newsletter to receive a regular digest of Fora's top articles delivered to your inbox.