'It could be a very public failure': The rollercoaster of equity crowdfunding for startups
Irish firms that have raised money on the platforms say it pays to temper expectations.
WHILE SELLING SHARES to the public might seem like the perfect solution for any young firm, startups warn that equity crowdfunding is more an exercise in PR and marketing than attracting investment.
Last week marked the launch of Ireland's first equity crowdfunding site, however several local companies have previously completed campaigns on the more-established UK platforms, such as Seedrs and Crowdcube.
Some £47.4 million was raised through the latter in the second quarter of this year alone.
Equity crowdfunding differs from peer-to-peer lending – for which several platforms are active in Ireland – in that startups sell a proportion of their business to a network of potentially hundreds of investors.
Dublin-based Flender successfully raised £500,000 in January 2017 through the Seedrs platform in exchange for 10% of its equity.
Flender is itself a crowd-based peer-to-peer lending platform, so using Seedrs was a way for the firm to practice what it preaches. Chief executive Kristjan Koik said that there were "good surprises and a few negative surprises" to equity crowdfunding.
He said that the company found it had to attract a significant proportion of the investor interest itself before the public got behind the campaign.
Flender was initially advised that it needed to attract around 30% of the investment total from its own network before regular Seedrs users started to flow into the campaign.
However the company found that it eventually needed to raise around 80% of the funding itself before the wider community started to pile in.
"We launched, we had some funds committed and then waited for the gravy train to arrive from Seedrs investors but that's not what happened at all," Koik said.
"If you go there with the presumption that you're going to raise finance, you'll be disappointed and it could be a very public failure," he said, adding that startups really need to leverage their early network to get the campaign off the ground.
"It's not really a great tool to raise finance – what they're really good at is the publicity, PR, and marketing you do get when you launch a campaign on those platforms."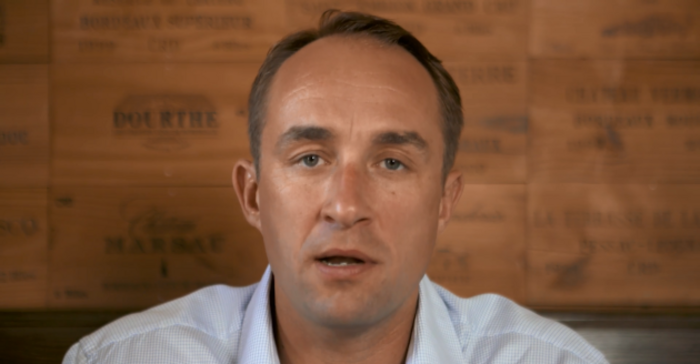 Source: Vimeo/Flender
Dublin dog-sitting service HouseMyDog had a similar experience when it sold a 24% stake for £481,650 through Crowdcube.
Co-founder Timothy McElroy told Fora that the company put together an investor outreach plan nine months before the campaign was launched.
"From the day the campaign went live, we had a plan to email them and keep them regularly updated to say, 'We spoke to you a couple of months back, we're now live on this platform in case you're interested'," he said.
The method helped convince some investors to participate on Crowdcube when they otherwise may not have committed their money, he said.
"We managed to secure somewhere in the region of about 40% before we went live. When I say secured, it wasn't guaranteed, but these were people that had given commitments," McElroy said.
"Overall I'd say we brought in half the money ourselves through legwork we had done. The rest of it was Crowdcube's community and PR efforts we did while the campaign was live."
Crowdfunding startups need to show some momentum if they want investors they don't know to put down some cash – campaigns sitting on 0% are unlikely to attract backers.
"This is the first they're seeing of you so it's hard for them to throw in the first bit of money," McElroy said. Once the campaign was successful, HouseMyDog received the funds in 30 days.
Spark
The UK is the most advanced market for equity crowdfunding in Europe, but Ireland's first platform, Spark Crowdfunding, was officially unveiled last week.
Wicklow's Fleet, a car rental app, has thrown its hat into the ring and launched a campaign for €275,000 by selling 20% of shares.
Fleet has been approved for Ireland's Employment and Investment Incentive (EII) scheme, a tax relief programme for investors, which wouldn't have been possible to do in the UK.
Chief executive Maurice Sheehy explained the campaign is more for advertising the company to experienced investors rather than small-time backers.
"One of the things that we found quite difficult was getting in front of the right people. Crowdfunding appealed to us quite hugely because of the marketing side of things as well," he said.
Serenity & Grace, a UK-based online boutique, is one of the first companies to successfully raise money through Spark. It opted for the Irish platform as it had seen a lot of interest in the company from Ireland.
It sold off 20% of shares for €56,000, although the money came from an unexpected source. Founder Ann Marie McDonagh said the company had planned to sell to multiple investors – the typical model for crowdfunding.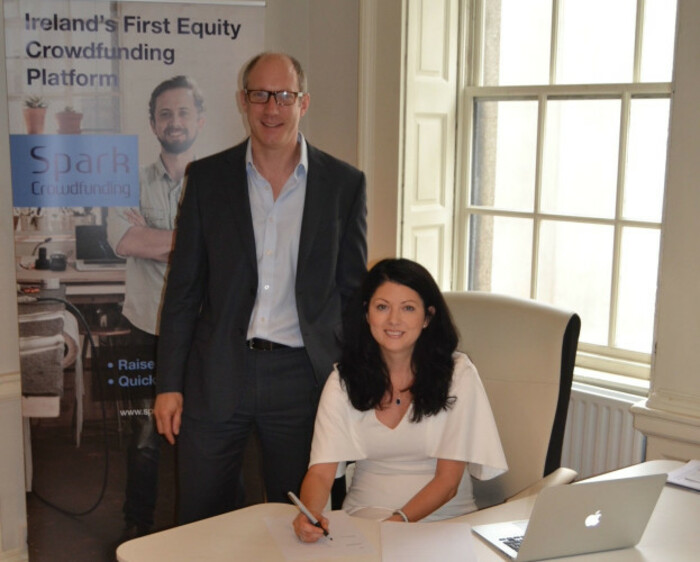 Source: Serenity & Grace
While 12 investors had initially committed the funding, "one person came on exclusively and wiped out everyone", McDonagh said. That investor, whose identity has not been disclosed, said that they did not want any co-investors.
"Obviously I've gone back and explained it to (the original backers)," she said, adding that they were still allowed access to the perks of the campaign despite having their investment pulled.
Best practice
Although Crowdcube was authorised by the UK regulator, the Financial Conduct Authority, in 2013, the equity crowdfunding approach remains a relatively rare approach for firms.
And while many companies have trumpeted raising large sums, there have also been some high-profile flops.
Irish-founder glue-maker Sugru raised £5 million on Crowdcube but was eventually acquired for a sum that was well below its valuation. Investors lost up to 90% of their original investment in the deal.
Dublin's Galvanic failed to raise £700,000 on Crowdcube last summer, only securing £200,000, and has since gone into liquidation.
The equity crowdfunding method is not regulated in Ireland as it is in the UK. This means that crowd investors here are not protected to the same extent as those putting their money into more traditional investments like stocks.
Spark chief executive Chris Burge told Fora last week that the company follows best practices established in the UK, such as background checks.
Meanwhile, startups are still thrashing out the most effective ways to approach the new funding method.
[embed id="embed_3"]
There's an element of trial and error to it, whether it's securing investors in advance, getting a marketing video budget together or trying to figure out how much equity to sell.
Serenity & Grace's McDonagh said "you have to be completely clear on your vision".
She added that her company developed during the campaign, opening up new sales channels that would have increased its valuation.
"Ideally I wouldn't have liked to give away such a high value of shares, but that's how business changes," McDonagh said.
Nevertheless, she expects that she will give equity crowdfunding another go – rather than the traditional VC or lending routes – when it's time to raise cash again.
"There's so much marketing involved (in a crowdfunding campaign), it does help your brand."
Flender's Koik agreed that equity crowdfunding can pay off companies – his startup has since raised further funding – but expectations need to be kept in check.
"It was a great experience to go through that. I just wish someone had told us, guys it's pretty much for PR and marketing and a brand awareness exercise rather than a way to raise finance," he said.
"We would have approached it a little bit differently because you're landed into this with a belief that if we do a good job then we will succeed in the fundraise. It can be quite painful if you don't raise the finance because you do it very publicly."
Sign up to our newsletter to receive a regular digest of Fora's top articles delivered to your inbox.