A mysterious Dublin med-tech startup has raised $7.5m in funding
Fire1 was founded in 2013 and has raised more than $10 million so far.
A DUBLIN MED-TECH startup working to develop "novel therapeutic devices" has received $7.5 million (€6.5 million) in funding from a dream team of backers.
The money came from existing investors including US outfit New Enterprise Ventures, one of the world's largest biotech venture capital firms, and the $100 billion, listed medical-device maker Medtronic.
Foundry Innovation & Research 1, also known as Fire1, also announced it was appointing Conor Hanley as its CEO and president.
Hanley was the co-founder and former boss of Biancamed, which developed a motion sensor-based sleep monitor, before the UCD spin-out was bought by New York-listed ResMed in 2011.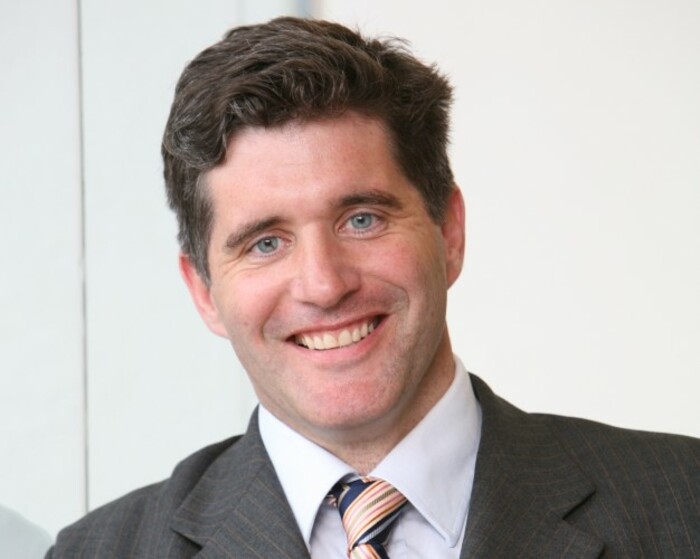 Source: Jason Clarke Photography
Fire1 previously raised a then-undisclosed amount of funding in early 2014, when it would only reveal it was working on devices to "address certain unmet medical needs". Company filings since revealed shares worth more than $3.6 million were issued during the period.
It has unveiled few further details of its research, except that the product it is developing will be a "novel remote monitoring device", according to its latest company statement.
Hanley said: "With the support from these premier investors, the strength of our newly expanded leadership team and the Irish government aggressively pushing the connected-health ecosystem, we are in a very strong position to accelerate the development and commercialisation of our first product.
"This investment underscores global unmet needs in healthcare delivery, especially in predicting the onset of major diseases."
Update: Speaking to Fora, the new CEO said Fire1 was "pretty much in stealth mode at the moment" and the company was keeping details of its research "quite quiet" for now.
"I think the space we're in and the approach we're taking with Fire1 is novel and fills a real need in the marketplace – and the capability around the board and the backers also validate the concept," Hanley said.
[embed id="embed_2"]
He wouldn't say whether the startup expected to need further investment or when it anticipated having a product on the market.
Connected health
Fire1 was founded in 2013 and is based in Nexus UCD, the college's industry partnership centre. UCD director Brendan Cremen said 'connected health' was one of the college's key research areas and the startup and the third-level institute would "mutually benefit" from the company's proximity to research staff.
Fire1′s latest company accounts, which run to the end of December 2014, showed it was sitting on $2.6 million in cash with losses to date of $1.95 million.
The company is one of a string of medical-device makers to come from The Foundry, a US-based incubator for med-tech startups.
read more on