After a landmark court ruling, Paddy Power has reignited its interest in the US market
The betting giant is racing to take advantage of relaxed betting laws in the US by doing a deal with FanDuel.
GAMBLING POWERHOUSE PADDY Power Betfair is in talks to merge its US business with fantasy sports firm FanDuel after a relaxation of gambling rules in the US.
This week, the US Supreme Court invalidated a federal law that imposed restrictions on sports betting.
The Professional and Amateur Sports Protection Act (PAPSA) restricted or banned sports betting in the majority of states with the exception of Nevada and handful of others. The ruling will now allow the other 46 states to legalise sports gambling.
It potentially opens up a massive new market for gambling and betting companies like Paddy Power Betfair and competitors William Hill.
Paddy Power Betfair's share price increased more than 10% following the court ruling.
If successful, the deal would give Paddy Power Betfair a significant foothold in the newly opened market. It would also gain access to FanDuel's six million customers, its technology and brand awareness.
Paddy Power Betfair also runs the TVG horse racing channel in the US and Draft, its own fantasy draft service for sports like American football and basketball.
Despite no numbers being disclosed for the potential merger, it would create a "powerful combination in the US sports betting market," according to analysts at Davy.
Entering the US market
The acquisition of a fantasy sports operator is the best route for entering the US market, according to the stockbroker and asset management firm.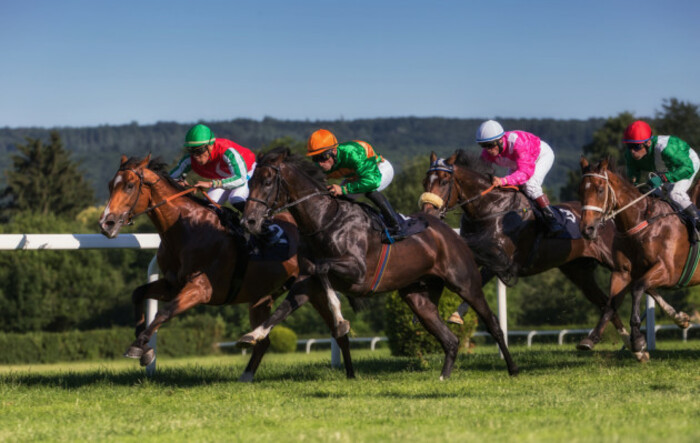 Source: Shutterstock
Previous attempts by Paddy Power Betfair to acquire a stake in FanDuel have been scuppered by the legal situation.
"At that time, part-ownership by a gambling company would have complicated the case that FanDuel was trying to make, that DFS (daily fantasy sports) wasn't gambling and, therefore, the deal never happened," Davy's analysis explained.
FanDuel offers fans daily fantasy sports gaming on sports like basketball, baseball and American football. Users pay to play the service and can win cash prizes.
It has raised more than $400 million from investors including NBC Sports, Comcast and Time Warner.
FanDuel's main competitor in the US is DraftKings, which has big backers like 21st Century Fox, the NHL and Major League Soccer. It is also expected to launch betting ahead of the next season of the NFL.
The fantasy sports firms have been criticised by lawmakers in the past for being glorified betting operations as players pay to play.
"The product is seen by many as a proxy for sports betting in a market where actual sports betting has been legally prohibited," Davy said.
FanDuel hasn't been profitable, instead it invested heavily in its brand and banked on changes in US law to help improve its prospects, the stockbroker firm added.
This week's court ruling was opposed by US sports bodies like the NBA and National Collegiate Athletic Association.
Sign up to our newsletter to receive a regular digest of Fora's top articles delivered to your inbox