A disused quarter of Dundrum Town Centre has been cleared for a revamp
Fallon & Byrne's latest outlet and a multipurpose outdoor space are part of the development.
DUNDRUM TOWN CENTRE has been cleared for a new food hall, restaurant and revamped outdoor space in a development that will include fine food company Fallon & Byrne's latest outlet.
Dún Laoghaire-Rathdown County Council recently granted permission for Dundrum Retail Partnership to develop a disused space, known as Pembroke Square, behind the centre's theatre.
The project includes the new Fallon & Byrne food hall and restaurant – plans for which were unveiled earlier this year.
Five vacant two-storey buildings on Ashgrove Terrace, located on Dundrum's main street, will be refurbished as part of the development, which was approved after a local resident's appeal to An Bord Pleanála was ruled invalid.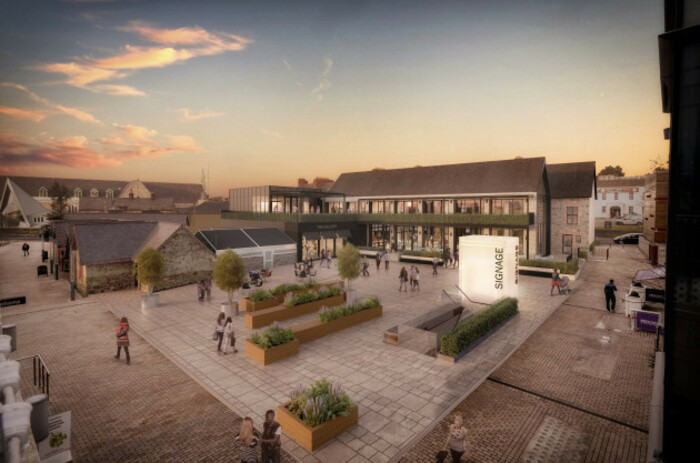 Source: Lafferty Architects
A new two-storey building will be built at the rear of the existing vacant structures, connecting Ashgrove Terrace to the shopping centre's Pembroke Square.
This will create a 1,000 sq m restaurant and food hall, with entrances on the main street and the new square, as well as an outdoor seating area and a first-floor terrace.
Property giant Hammerson, the co-owner of Dundrum Town Centre, previously said that the new Fallon & Byrne outlet will "reinvigorate a currently underutilised part of the centre".
The food company already operates a restaurant and retail space on Dublin's Exchequer Street, as well as outlets in Dún Laoghaire and Rathmines.
Development
As well as the Fallon & Byrne outlet, there are also plans to develop a smaller café or restaurant, a basement-level leisure or entertainment facility and a multipurpose outdoor space.
In the planning permission, it is suggested that the square could be used for events such as food and craft markets, exhibitions, an outdoor cinema, food and beverage stalls or retail concessions.
One resident, who unsuccessfully tried to appeal to the national planning authority, had complained the scope of the new scheme was "too great" and that previous uses of the space for an ice rink, beer tents and an outdoor cinema had resulted in "ongoing noise problems".
Several conditions, largely dealing with the conservation of the existing buildings on Ashgrove Terrace, were attached to the approval.
The council said that original sash windows and roof slates should be retained and repaired to maintain the "visual amenity" of the street.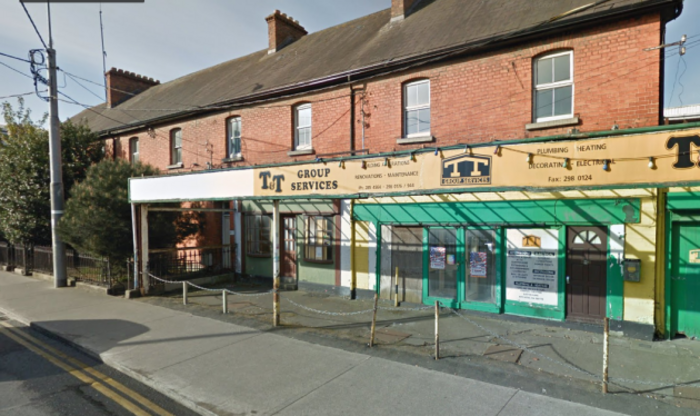 Source: Google Maps
Additionally, it noted that the range of uses for the multipurpose outdoor space will need to be agreed with the planning authority before use.
Operation of the outdoor space will only be allowed during the shopping centre's opening hours in the interest of local residents.
However the council added that there will be an exception for a maximum of four separate, non-consecutive weeknights per year, when special events can continue until 10.30pm.
Both An Taisce and community-based group Imagine Dundrum welcomed the plans, but noted that the original character of Ashgrove Terrace should be maintained during the development.
Sign up to our newsletter to receive a regular digest of Fora's top articles delivered to your inbox.