Emirates says Dublin Airport's infrastructural woes are hampering its business
The Gulf airline said the issue has had a 'steady negative impact' on its services.
GULF AIRLINE EMIRATES has said that infrastructural constraints at Dublin Airport have had a "steady negative impact" on its business.
In a submission to the Commission for Aviation Regulation (CAR) earlier this month Enda Corneille, Emirates country manager for Ireland, said that exponential growth of all traffic at Dublin has had a "steady negative impact on our ability to deliver a quality service to our customers on a daily basis". 
As record passenger numbers have traveled through Dublin, Emirates and other airlines have complained that the growth is putting a strain on the airports infrastructure. 
"All customer touch points are under severe strain due to the lack of available check-in desks, boarding gates which are unsuitable for our aircraft type, passenger profile and volumes (up to 428 passengers per flight)," Corneille said. 
Emirates is also supportive of cutting passenger charges at the airport, but not at cost of improving services. 
The Commission for Aviation Regulation (CAR) is currently reviewing what level of charges DAA can impose on airlines that fly to and from the airport. The regulator has suggested cutting these levies by up to 20% to €7.50 per passenger.
DAA has warned that the reduction – which is supported by Dublin Airport's biggest users, Ryanair and Aer Lingus – could jeoporadise a €1.8 billion investment in improving facilities so it can handle up to 40 million passengers a year, some 10 million more than the current tally.
In the submission to the CAR, Corneille described the proposed reduction in charges as a "bold step" and said the airline supports the revised levies.
However, he added that the UAE-headquartered carrier "would also stress that a potential reduction should not be at the cost of infrastructure development and reduction of service quality".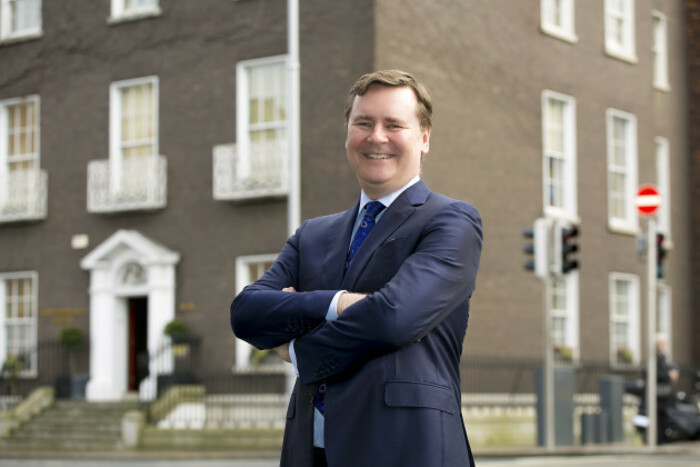 Source: Emirates
Corneille said that when US pre-clearance is in operation, there is only one stand at Terminal 2 that's capable of handling the Boeing 777 model Emirates uses to service its twice-a-day flights to Dubai.
The issue is particularly prevalent during the busy summer period and have consistently created "negative experiences for our customers", he told the regulator, adding that Emirates has recorded delays to its arrival time despite having a good on-time landing performance.
Speaking at a media briefing today, Corneille said Emirates supports DAA's proposed multibillion-euro capital investment programme, particularly the 'pier five' project at Terminal 2 that would provide extra aircraft parking facilities.
"We want to have sufficient infrastructure in place to allow us to operate as we want to operate and not have delays," he said.
"We are very much on the growth track. Anything that facilitates that, we're in support of. Anything that inhibits it, we want to overcome."
When asked by Fora whether Emirates has diverted investment as a result of Dublin Airport's constraints, Corneille said, "I wouldn't say investment has been diverted, but certainly our growth ambitions have to be in line with what's possible."
The CAR will make a final decision on air passenger charges in October.
Last year, Emirates carried 429,000 passengers between Dublin and Dubai. It reported a load factor – the average percentage of seats filled on a flight – of 85%.
Many Dublin passengers travel to onward connections such as Sydney, Perth, Singapore and Vietnam. The airline also carries a significant amount of cargo to and from Ireland, sending items such as cheese, chocolate, pharmaceuticals and electronics eastwards.
At a time when the aviation industry at large has come under pressure from climate crisis activists, Corneille said Emirates has invested in more fuel-efficient aircraft and has made several changes to its in-flight services, such as introducing paper-based straws and eliminating plastic bags for inflight retail purchases.
Get our Daily Briefing with the morning's most important headlines for innovative Irish businesses.