Eason has sold out of the newspaper and magazine distribution trade
The 130-year-old retailer has offloaded its stake in EM News Distribution for €3.6 million.
RETAILER EASON HAS sold its stake in a newspaper and magazine distribution joint venture set up a decade ago with UK firm Menzies.
The 130-year-old Irish company has offloaded its 50% share in the business, EM News Distribution, to its former partner in a €3.6 million deal.
Menzies Distribution said the agreement was part of a plan to set up "a diversified logistics business" in Ireland and it had already bolstered its operations in e-commerce deliveries and retail supply.
EM News Distribution was set up in 2006 and employs just under 200 staff, who will now join Menzies' payroll. The Belfast- and Dublin-based news distributor operates depots in the two cities, as well as Cork, Galway, Limerick, Derry and Urlingford.
The company is one of only two major players in the magazine and newspaper distribution trade in Ireland, competing with the INM-owned Newspread.
According to EM News Distribution's latest accounts, its Northern Ireland business delivered a profit of £1.7 million in 2015, up slightly on the figure for 2014. That came despite turnover falling nearly 4% to £61.9 million.
Its Republic-based operation recorded a profit of €532,000, down from €1.16 million in 2014 after a slight drop in revenue.
The news distribution industry has been battling declining sales, similar to those experienced in the related publishing trade, with the ongoing fall in newspaper and magazine readership.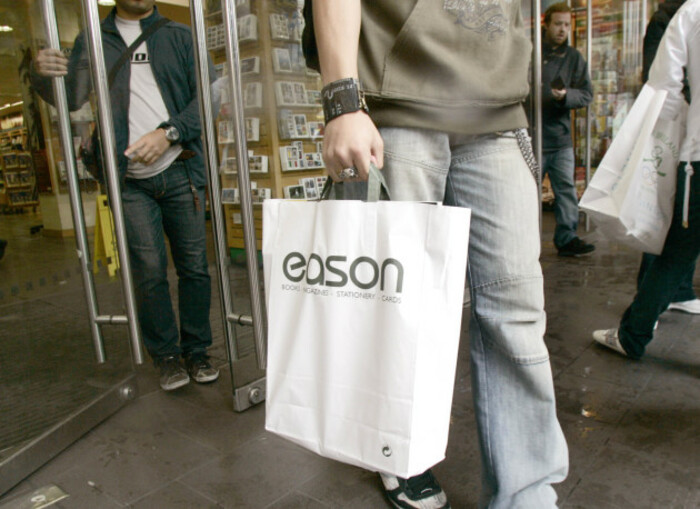 Source: Mark Stedman/RollingNews.ie
Full control
Menzies Distribution finance director Paul McCourt said: "Taking full control of EM News Distribution gives us the opportunity to bring our full expertise to bear on serving the news-trade sector across Ireland.
"It also provides us with a similar platform to explore new logistics services in Northern Ireland and the Republic of Ireland, similar to the approach we have been taking across Scotland, England and Wales."
Eason's has recently been re-focusing its efforts on its core retail and book trade, with its incoming managing director, Liam Hanly, charged with delivering a major investment plan across its store network.
[embed id="embed_2"]
In a statement today, Hanly said the decision to sell the distribution arm was "consistent with the strategy we've pursued in recent years to focus on growing and developing our retail operations and exiting non-core businesses".
He said the strategy included plans to spend €7 million on its stores and marketing over the next three years.
Eason's parent company reported a slender profit in its most recent annual results after a year of bumper sales. Turnover at the company was up around 9% to hit €147 million, excluding joint ventures, for the period to 31 January 2016.
Note: This article has been updated to include comments from Eason.
Sign up to our newsletter to receive a regular digest of Fora's top articles delivered to your inbox.
read more on