'While everyone was going to Pope John Paul in Phoenix Park, we were making money'
As part of our How My Business Works series, we profile newspaper distributor Newspread.
THE YEAR WAS 1979 and John Paul II's visit was far and away the biggest event in Ireland.
Over one million people crowded into Phoenix Park to see the pope give an open-air mass, a staggering figure that represented about a third of the country's population at the time.
The mass congregation presented an opportunity for those who had their wits about them. Ian Keogh, now the CEO of newspaper and magazine distributor Newspread, was a teenager at the time working in a newsagents in the south Dublin town of Cornelscourt.
The owner of the shop recognised that the people would need to be fed and watered, and so the young Ian was tasked with preparing hundreds of sandwiches to sell to those travelling to the Phoenix Park by bus.
"There were collection points where people assembled, and one of those areas was near Cabinteely and Bray," he tells Fora. "We knew that there would be a huge passing trade.
"As a young kid, there was a business opportunity there and we took it. There was some fun around it, we made a few quid, and it was a lesson in small business.
"While everyone was going to see the pope, we were making money."
Keogh, now 54, stayed money-focused afterwards, studying business and taking a job in an accounting firm before working as a financial controller for retail chain the Gap.
By his mid-20s, the recession of the 1980s had started to bite and the Dublin native decided that he wanted to move abroad to try to get some more experience.
"I was about 24 when I went to London. In those days there was a lot of demand for Irish people to go over," he says.
"I did four interviews when I got there and I was offered three jobs."
Homesick
Keogh joined a company called JetSet tours, which focused on selling package holidays to Australia and Asia to Europeans, again working as a financial controller.
He ended up moving to Australia alongside his wife, however the pair stayed down under for less than a year before moving back to Ireland.
"Me and my wife got homesick, and my mum had a lot of health issues and wasn't doing well," he says. "We weren't sure that we could get jobs in Dublin.
"My wife is a nurse and she got a job pretty quickly. There weren't many full-time positions going, (but) I got a contract job with Independent News and Media (INM)."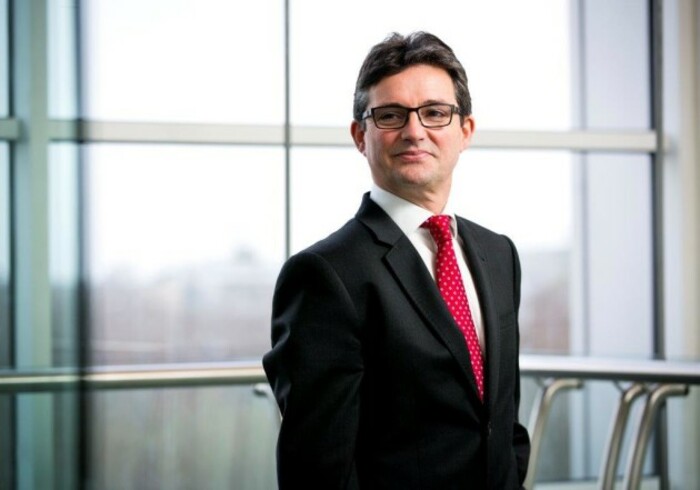 Source: Newspread
Keogh was one of a group of contractors charged with modernising how the publisher tracked its sales.
"Back then there were no barcodes on papers, so retailers used to have to cut out the mastheads of papers sold and they would be manually counted," he says. "Publishers couldn't tell what had been sold on what day, they could only tell you an average."
Keogh helped bring in a new computer system that let the firm track exactly how many papers had been sold and, after the upgrade was completed in 1993, INM asked him to upgrade its wholesale distribution business, Newspread.
Teething problems
Founded in 1971, Newspread was a distribution company owned by INM. According to Keogh, the firm was besieged by a myriad of problems when he took over.
"You had a ridiculous situation where INM owned a wholesale company but were self-distributing. They had a wholesaler but weren't using it," he says.
As well as making sure that INM was using the company to distribute its own titles, Keogh also had to find a new premises for the organisation, upgrade its operating systems and recruit new staff.
"If you asked newsagents back then, there was a lot of noise from them because our service wasn't good enough," he says. "In-house call centres were manned by young and inexperienced staff.
"We were the same as our competitors, the standard of wholesaling wasn't great in general."
With the new system, retailers could see what price they should be buying publications at, how much they should be selling them and any other transactions that went through the network. It also lets publishers track their sales information.
The company also merged with Northern wholesaler WNS, and now operates across the island of Ireland.
Outsourcing
Despite this, the firm employs about half the number of people it did when Keogh took over the business – about 84 now compared to 150 then.
What has changed is that the company now outsources much of its operations, such as transport and customer service. The firm can indirectly employ hundreds of people via outsourcing at any one time.
"In wholesale you have to be able to ramp up if you get a contract and scale back if you lose a contract," he says.
"For example, when we took on distribution for the Irish Times we increased our number of customer service people for a few months and then scaled back again."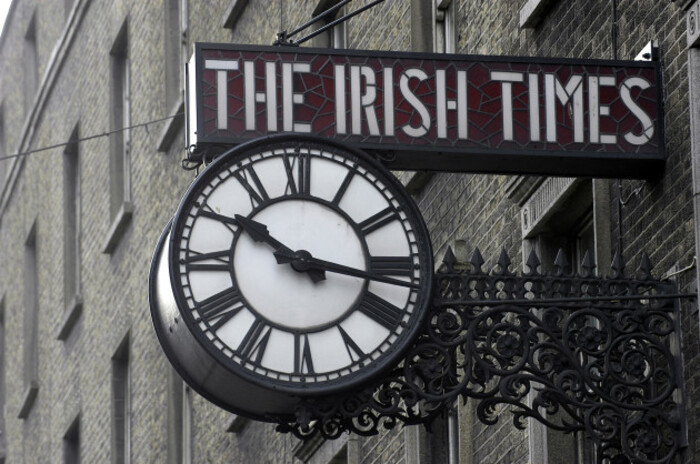 Source: Graham Hughes/RollingNews.ie
The company handles the distribution for dozens of newspapers and hundreds of different magazines throughout Ireland.
Its main customers are daily newspapers, such as the Irish Times, Irish Independent and Daily Mirror, as well as big publishing companies behind major magazines, such as Image publications.
Diversifying
Conscious of the decline in sales for print titles – INM's flagship daily the Irish Independent, for example, shed more than one-third of its circulation between 2009 and 2016 - Keogh has pushed a policy of diversification for Newspread.
The company now distributes a range of products, including stationery, greeting cards and packaging for companies like Chopped. The firm also supplies books to Tesco.
"We have an internal target that 25% of our operating profit will come from outside newspapers and magazines by 2018," Keogh says.
As the company is a wholly-owned subsidiary of INM it doesn't publish separate financial figures. However, Keogh says that the company turned over €200 million last year, up slightly on the previous 12 months.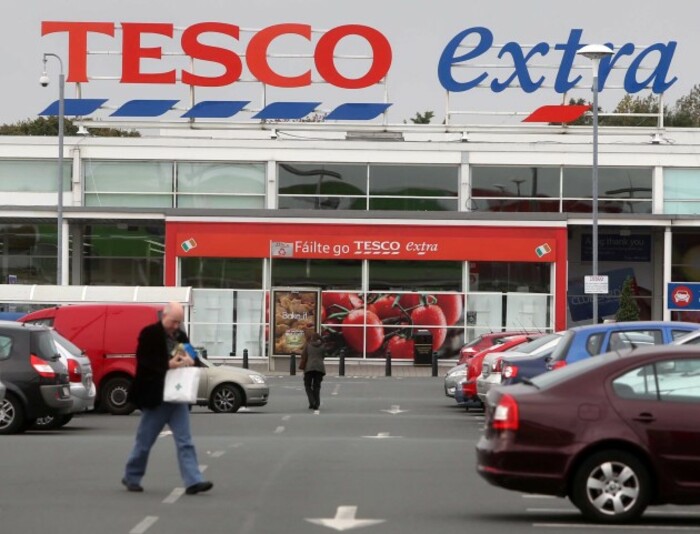 Source: Sam Boal/RollingNews.ie
Newspread is one of only two large players in the magazine and newspaper distribution business in Ireland, the other being EM News Distributions – a joint venture between Eason and Menzies.
Keogh says that Newspread's strategy of diversifying will help set it up for the future and apart from its main rival. He also says that the company focuses on forging strong relationships with local retailers.
"Systems wise, there wouldn't be a huge difference between us, but we have salespeople on the ground with good relationships from people and we have a high level of personal service."
Keogh says that the company is now on the hunt for acquisitions. How much cash it will have to splash will likely depend on the mood of its parent company.
Innovate to survive
However, as the INM board has also been on the lookout for businesses to snap up, this could become a reality sooner rather than later.
"We're looking for companies that fit our structure," Keogh says. "What we are trying to do is introduce new and varied products into our network.
"We have 350 vehicles going across the country every day and there are a range of products that you could put in that network. If a startup wants to get their product into a shop, (that's the way to go)."
He says that the ultimate goal is to get an even split, so that half of the company's income comes from sources outside of magazines and newspapers.
Despite this, Keogh says he still has faith in the resilience of the print industry. While he says that some publishers are likely to shut up shop in the coming years, he predicts that the strong and smart will survive.
"TV was going to kill radio," he dryly remarks. "The news industry in Ireland is still selling half a million papers every day, it's still a profitable business.
"People are struggling but they will have to innovate. Those who innovate will survive, it's the same in a lot of industries, not just in ours."
This article is part of our weekly series examining the nuts and bolts of businesses. If you would like to see your company featured please email news@fora.ie.
read more on