'Don't invest in something you know nothing about - you'll avoid lots of mistakes'
Ex-Dragons Den star and investor Eamonn Quinn talks about why he'd love to have photographic memory.
SERIAL INVESTOR EAMONN Quinn is probably best known for his role as marketing director and deputy chair of Superquinn, the supermarket giant built and sold by his father, Feargal.
In 2014 – almost a decade after the retailer was sold for a whopping €420 million – Quinn became a star of RTÉ's investment programme, Dragons' Den, but had to bow out of the series last year due to commitments in the US.
Today, Quinn serves as chair of Kelsius, a compliance and product safety tech firm that's used by retailers and healthcare giants such as SuperValu, Aramark and the UK's National Health Service.
He also serves as a director of London-based digital receipts provider yReceipts. Most recently, he became the chair of grocery delivery startup Buymie after participating in the Dublin outfit's €400,000 funding round last year.
For the latest instalment of our question-and-answer series, we spoke to Quinn about why he wishes he had photographic memory, the companies he'd most like to invest in and why he's glad he doesn't have to deal with trade unions anymore.
Here's what he had to say: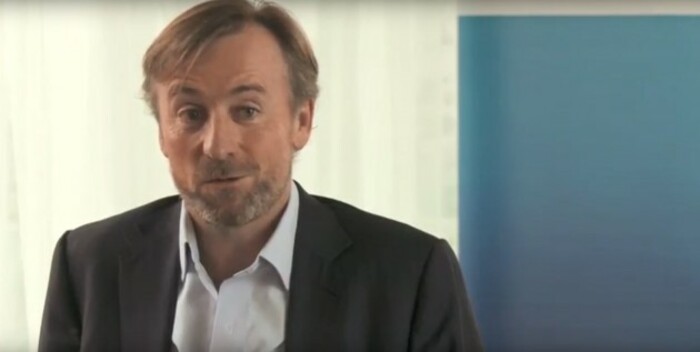 How do you start a standard day and how do you finish it?
In peace time, if I'm not travelling, I normally start fairly early. I get up at about 5.30am. I tend to start with a swim in West Wood health club in Clontarf.
I get back from that and normally check emails and follow up on calls. Then I head into our office in town for any meetings I have scheduled.
I will normally try to get out before the traffic if I can and finish what I have to do at home.
I'm not slavish about working at home. I do try to have a cut-off point. In the investment world, if you're working on a deal or there's a completion of funding, that sort of thing, sometimes there's stuff that just has to be dealt with.
What's the worst job/task you've ever had to do?
I think the one area that I never really enjoyed was dealing with labour disputes and the whole trade union thing. I'm glad I don't have to deal with that now.
I remember I found it one of the most negative parts of retail, something you couldn't come out of without tearing your hair out. I probably didn't have the patience for it. I don't envy Michael O'Leary in his new life dealing with the unions.
What's the one skill you wish you had?
Photographic memory. I wish I was better at remembering names and faces. When you're in the light a little bit, people often recognise you first.
It was particularly hard in the supermarket business where there are so many customers. You get to know the faces, but it's very hard to remember the names.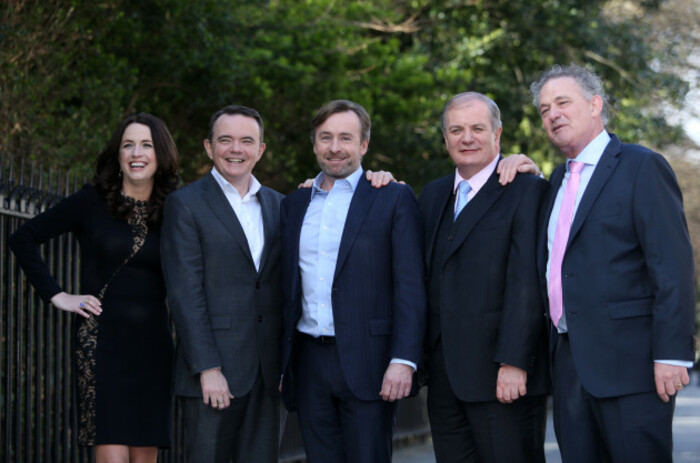 Source: Sam Boal/RollingNews.ie
What's the biggest risk you've ever taken?
I think the whole area of personal guarantees, which wasn't something we did when we had the family business. I think I had gone into them, I wouldn't say with my eyes closed, but not anticipating the potential of it being as big as it was.
It hasn't been very damaging for me, but I remember at one point realising how potentially damaging it could be.
It was certainly a warning to people out there; it effectively meant everything you have can disappear, as we've seen in the aftermath of the crash.
What's the worst piece of advice you ever received?
I think as a businessperson you receive lots of advice all the time. Your job is to filter through it and to set out the risks. If I act on something, I take responsibility myself to make sure it's a decision I'm happy with.
I get advice all the time. If I act on it, it's because I've taken the decision to do it. I would never criticise anybody else's advice.
There are lots of people who will tell you to this, to do that, but you do have to weigh it up yourself and it should be your decision at the end of the day.
If you could invest in any Irish company, which one would it be and why?
This is a bit of a cheeky answer, but ideally it would be one that nobody's heard of yet. Once they become household names it's probably too late.
What has been your biggest mistake to date and what did you learn from it?
My view is, you're never going to avoid mistakes in business. The only way to avoid mistakes in business is to do nothing.
My biggest mistakes were investing in things that I didn't understand. You would avoid a lot of mistakes, hopefully, by not investing in things that you know nothing about.
If I at least understand the risks, then I know the possibilities and I don't feel so bad about it. That's what business is; it's a risk.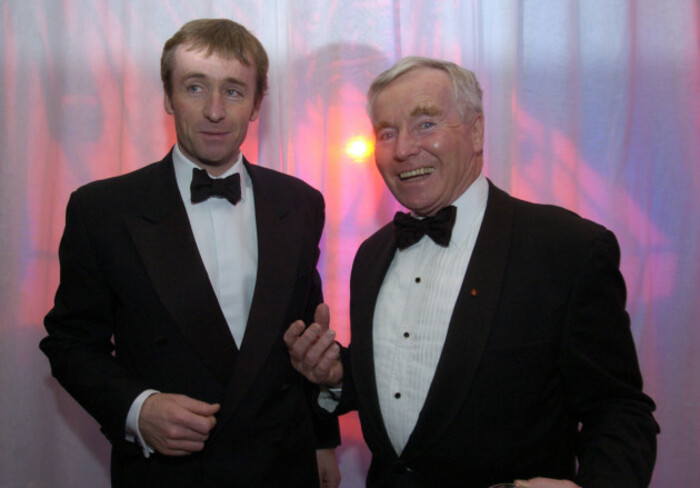 Source: Graham Hughes/Rollingnews.ie
What business sector do you think is the most over-hyped?
From my point of view, it's this whole cryptocurrency thing. I just don't understand it.
I have to say some of the social apps that don't produce any money yet and are producing massive losses – but they might produce money in the future – and they're valued at billions of euro, I kind of avoid them because I just don't understand them either.
I take the Warren Buffet school of thought on that one. If I can't understand it, I'll let somebody else get involved.
Who is your business hero?
I would have to say my father. It sounds a bit predictable, but being a successful businessman, I certainly learned and continue to learn an awful lot from him having sat beside him in the business for many, many years.
Today, I try to use the business principles that he had. It would be very hard to look past them.
Sign up to our newsletter to receive a regular digest of Fora's top articles delivered to your inbox.