'Partying plays a role in business and life - you make loads of connections'
Tropical Popical's Andrea Horan also talks about why she loves Mondays.
SIX YEARS AGO, inspired by a road trip across America, entrepreneur Andrea Horan decided to open a no-fuss nail bar on Dublin's South William Street.
The salon – Tropical Popical – has become a well-known fixture in Dublin city centre, attracting customers with its kaleidoscopic interiors, never-ending soundtrack and promises of "craic agus ruaille buaille" as patrons get their nails done and sip drinks from coconuts.
The outlet shot to fame two years ago when Golden Globe winner Saoirse Ronan sung its praises during an appearance on the Ellen DeGeneres Show.
As well as fronting Tropical Popical, Horan is known for her work with the HunReal Issues, an advocacy group involved in the 'repeal' campaign in the upcoming Eighth Amendment referendum.
For the latest instalment of our question-and-answer series, we spoke to Horan about why she loves Mondays, how she has no time for business lingo and why her perfect hire would be a "conniving bitch" with great shoulder pads.
Here's what she had to say: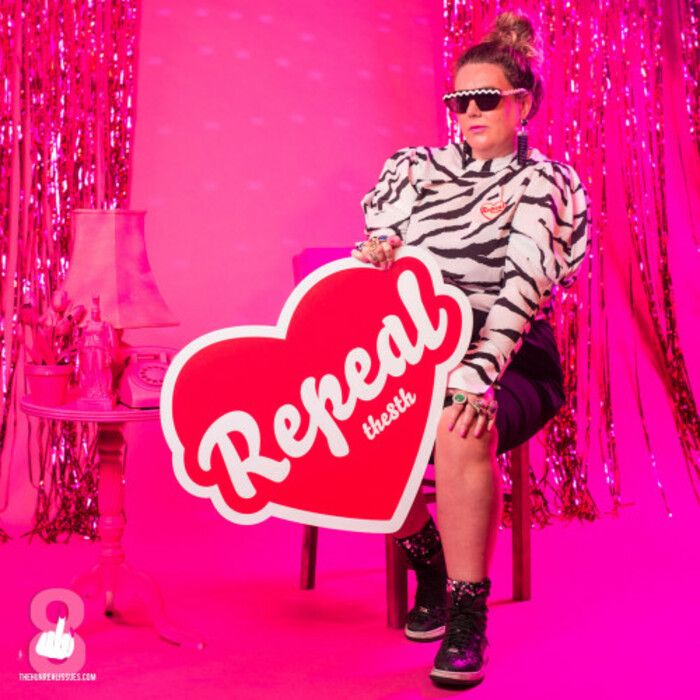 Source: Andrea Horan
How do you start a standard day and how do you finish it?
I don't start work till 11am, so my daily schedule is kind of different. I'm a firm believer in only working when you're in the mood for work.
I don't think it's productive to force yourself to do work when you don't have the headspace for it. I will never work in the morning time, apart from doing social media and stuff like that.
I'm not really based in one particular place, so I don't really have a standard day. I'll always call into Trop Pop when I get into town and see what's going on in there. Then I'll kind of hop around town and see where I need to be.
In the evening time, I tend to work late. I work better at night-time. Sometimes I find myself at the kitchen table till 1am doing whatever I need to do. But I only do that if it suits me; I'm not burning the midnight oil all of the time.
What do you do when you're out of office?
The thing I love doing most is socialising, so I'll go out for dinners, I'll have friends over, I'll go partying.
Sessioning plays a role in life – you make loads of connections. It shapes how you operate as well. I think it's a very important thing in business. I've made loads of relationships with suppliers and artists and DJs from partying.
I also have an inherent interest in drag, so I'll go to as many drag shows as I can. I've started performing drag recently. That's kind of my main hobby at the moment.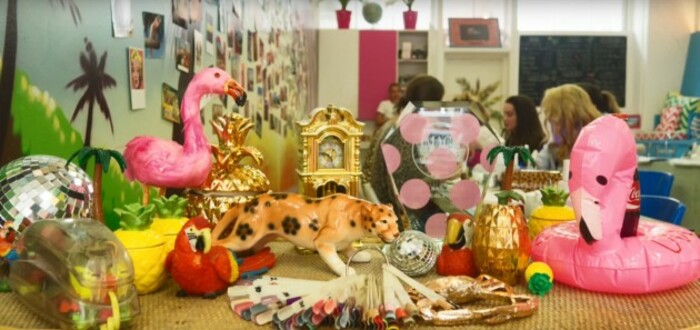 What has been your biggest mistake to date and what did you learn from it?
I was in PR from when I was 19 and worked in it for three years. I left because I thought I was too young to get serious, and I went back to retail.
I wanted to get back into PR, but it was obviously difficult because I was a junior and it looked kind of bizarre to have a gap in my career path.
So I took a job in Spin 1038 radio station in sales, which I wasn't interested in – and also wasn't very good at. I think I sold one ad in six months. When you know what you're good at, it's better to hone in on that.
What's your favourite day of the week and why?
Monday. We don't open Tropical Popical on Mondays, so it's everyone's day off. It gives me a chance to get ahead of the week. It's the potential that's the most exciting thing for me.
Why would you pick Friday as your favourite day? That's the end of your working week. What's the point in working in something where you're just craving the end of it all the time? I think that's the worst situation to be in.
What's the one skill you wish you had?
I'd love to be able to do graphic design. It upsets me when I have to try and describe what's in my head to designers to make my ideas a reality.
I'd love to have the control of creating my own stuff. Luckily I have people who are really good at it, but I would love to be able to do that myself.
What's the worst job/task you've ever had to do?
I've always had lovely jobs. I've always made it a point that work takes up so much of my time, I'd always choose something that I enjoy doing.
But one thing that springs to mind is when, working in PR, I had to host a rugby correspondents event. I was the only woman there. They were so derogatory and absolute pigs that it was one of the only times I felt a gender bias.
I've been lucky enough to avoid misogyny, so when I did have encounters with it, I definitely didn't enjoy it.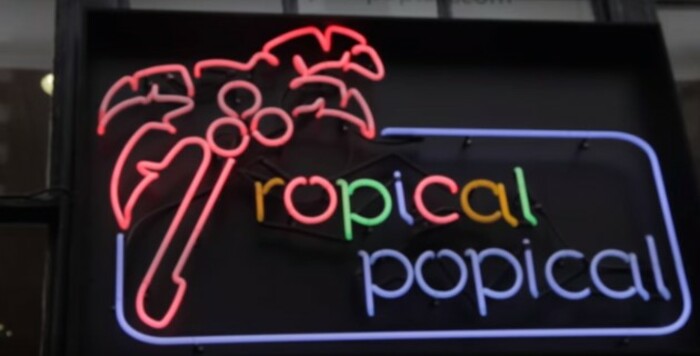 What's one thing that would put you off hiring someone?
When people use unnecessary business lingo when they can just say what they need to say; you're not making yourself look more intelligent or any more in-control. I think it's often used as a defence mechanism.
The other thing that puts me off is people who are very restrictive in their role and say, "That's not my job."
I change my mind daily on what our parameters of work are and I need people who will adapt to that. OK, we're a nail bar, but maybe tomorrow we'll be doing something else, and I need people who can go along for the ride.
If there was one person in the world you could hire, who would it be and why?
I'm pretty happy with the people I've hired, but if I could hire one person I think it'd be Alexis Carrington Colby from Dynasty, mostly for her fashion.
I don't think we'd work very well together or for very long because she's a conniving bitch, and I'm allergic to people who are very sneaky in their business dealings. I'd definitely get all her fashion tips – and shoulder pads.
What bad work (or business) habit have you had to kick?
Most of my habits are bad habits because I just do what I want when I want. But the main thing would be reliance on my phone. I never turn it off.
The first thing I do in the morning is check all the social media for Trop Pop, HunReal Issues, my personal profiles. I do the same thing at night. It's definitely a habit that I'd love to get out of, although I've stopped a good bit.
What's the one piece of advice you would give to someone starting out in your industry?
I don't really know what industry I work in, to be honest. I suppose the one thing I would say is that working in PR as my first job has really allowed me to bounce into any other career.
You pick up such life skills from working in PR. You have to be able to turn your hand to anything when the clients can be so diverse. You learn to adapt really easily. I think it's a very versatile business to start off in.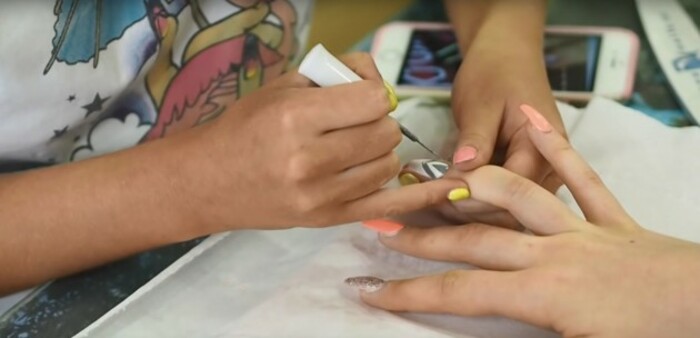 Who is your business hero?
My business heroes are all the owners of independent businesses who contribute to keeping Dublin city alive and stop the homogeneity that occurs when chains and big conglomerates move in.
The people who have these special shops, who stick to what they are really good at, who bring joy and amazing products and experiences to cities, they're my heroes.
Sign up to our newsletter to receive a regular digest of Fora's top articles delivered to your inbox.