Dunnes will replace an 'underperforming' Dublin city centre store with an Asian eatery
The retail unit is being sub-divided into two new spaces for restaurants.
DUNNES STORES HAS received the all-clear from the local council to open two new restaurants in the heart of Dublin's city centre.
Earlier this year, the retailer closed its homewares store on South Great George's Street and applied for permission to convert the space into two new restaurants.
Planning documents show the company plans to set up Asian fast-food restaurant Neon as one of the new occupiers, taking up a 507 sq m unit.
Dunnes Stores acquired the Neon brand two years ago as part of its purchase of coffee chain Café Sol. The eatery currently only has one location, on nearby Camden Street.
According to Dunnes, the smaller restaurant unit – 375 sq m in size – being created on the prime George's Street site will be occupied by a yet-to-be confirmed "family-friendly restaurant".
In its decision, Dublin City Council said it would be more appropriate for the retail space, which has been acknowledged as "underperforming", to be used for two new restaurants.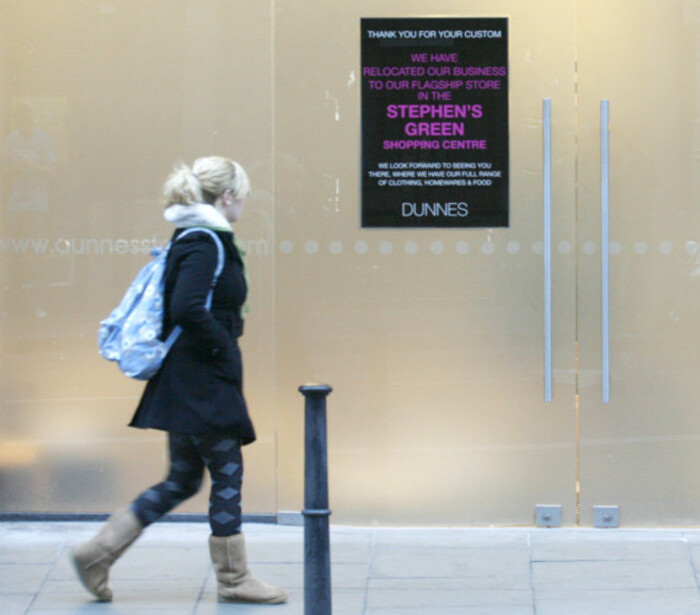 Source: Mark Stedman/RollingNews.ie
The council also attached a number of conditions, warning Dunnes it would need to apply for separate planning permission based on how it chose to redevelop the smaller restaurant unit.
It also noted that a seating arrangement for the second restaurant will need to be submitted to the council before the retailer begins development.
Area character
The planning report submitted on behalf of Dunnes Stores included a survey of the area that showed just under half of the units along South Great George's Street are used for leisure and restaurant businesses, while a quarter are used for retail.
Two objections made by third parties about the planning submission said that the development could cause over-saturation of restaurants on George's Street and adversely affect the area's heritage.
In its decision, Dublin council put constraints on the types of alterations Dunnes can make to the exterior of the building and made numerous references to policy around protecting the architectural state of George's Street.
A few months ago, Dylan McGrath's Fade Street Social fell foul of this strict policy when it tried to add an additional storey to its restaurant.
The council found that the additional storey would have caused a detrimental effect on the architectural character of the historic area.
Four years ago, the South Great George's Street area was awarded the 'Purple Flag' – an award that recognises the areas vibrant nightlife.
Sign up to our newsletter to receive a regular digest of Fora's top articles delivered to your inbox.