A third-storey extension for Dylan McGrath's Fade Street Social has been knocked back
But the property owners are appealing the Dublin council decision.
A PROPOSAL TO add a third storey to Dylan McGrath-run restaurant Fade Street Social has been rejected by Dublin City Council.
Earlier this year, DEFA Properties Ltd filed planning documents that sought to demolish the building's roof and add an additional storey to the restaurant and bar.
DEFA Properties was set up last year and is part-owned by Gerard Melinn, who also owns part of Prime Steak Restaurant 2012 – the firm that operates Fade Street Social – with Vincent Melinn and celebrity chef Dylan McGrath.
The application noted that the new level would be used for additional bar and restaurant space and also as a multipurpose event centre.
It said that some modifications would be necessary to the external facade of the building which is located in an architectural conservation zone.
However, in its ruling, the council found that the additional storey would have a "significant and detrimental impact to the architectural character of the building" and impact on the "historic streetscape".
The council also rejected the plans for the new floor, which could be made open-air, due to the unacceptable level of disturbance it would cause to the "residential amenity, environmental quality and the established character of the area".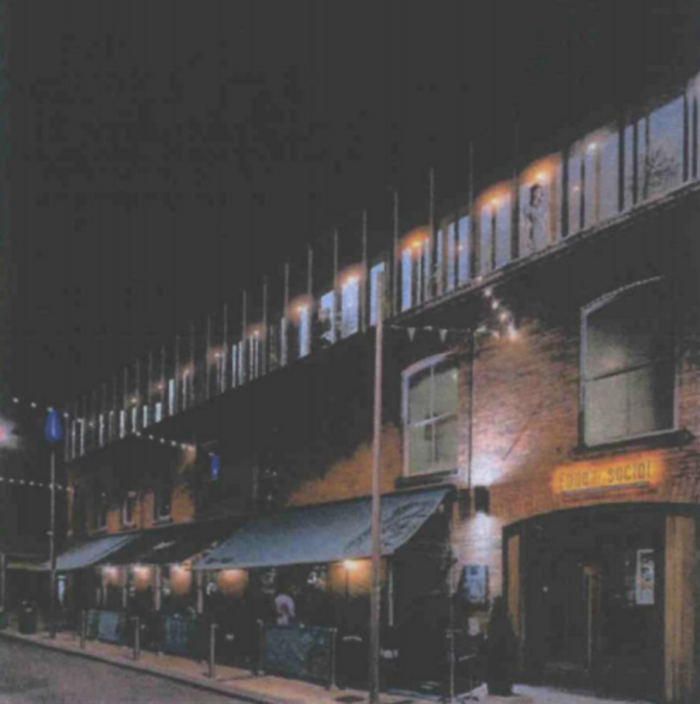 Source: DCC
In response to the planning refusal, DEFA Properties has appealed the decision to An Bord Pleanála.
Grounds for appeal
In its appeal to the national authority, DEFA Properties' planning representative said the decision to refuse permission was "surprising".
It said that the reasons for refusal were inconsistent with advice the company received from the council's senior planner at a pre-planning meeting in July 2016.
DEFA Properties said it was previously told that the scale of the development was appropriate and the design would not impact on the historic nature of the retail quarter.
In its lengthy appeal, the appellant also noted that the existing two-storey building that faces onto both Fade Street and Drury Street is not a protected structure – and that it backs onto a seven-story car park that already has an impact on the surrounding retail quarter.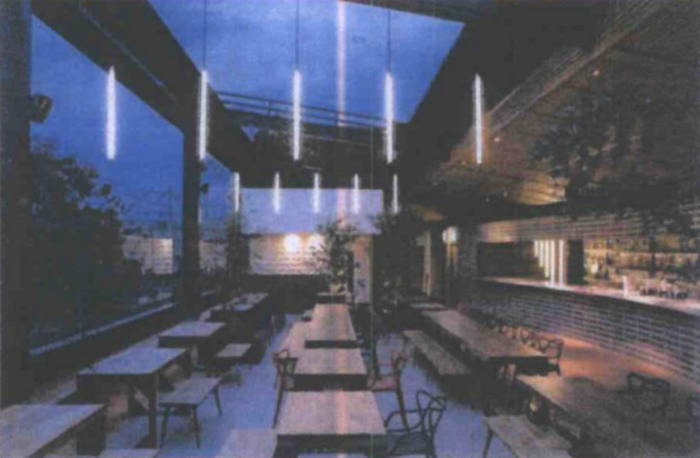 Source: DCC
It also claimed that the council misinterpreted the planning application and that no new outdoor seating is proposed. However, the plans do include an open-air balcony terrace to the rear of the extension that is "relatively small".
DEFA Properties said it has changed its proposed plans to include windows that didn't open in order to limit noise from the new storey. The case is due to be decided by 20 November.
Sign up to our newsletter to receive a regular digest of Fora's top articles delivered to your inbox.