Poll: Should Dublin's building height rules be relaxed?
Commercial and residential property developers complain that existing laws are too restrictive.
A TOP EXECUTIVE at Dalata, Ireland's largest hotel operator, said the group could have added hundreds of rooms to its new Kevin Street property if it weren't for height restrictions imposed by Dublin City Council planners.
Deputy chief executive Stephen McNally called the capital's planning rules "an absolute joke" and said there was plenty of scope to build new hotels, which would alleviate Dublin's chronic lack of hotel rooms, but the yield is not high enough to do it.
McNally is not the only business leader to call for a relaxation of the city's cap on building heights.
Aidan Sweeney, Ibec's senior public sector and regulatory executive, recently wrote in a column on TheJournal.ie that the latest Dublin City Development Plan "will limit the city's ability to grow and accommodate a rapidly expanding population" as demand for housing outstrips supply.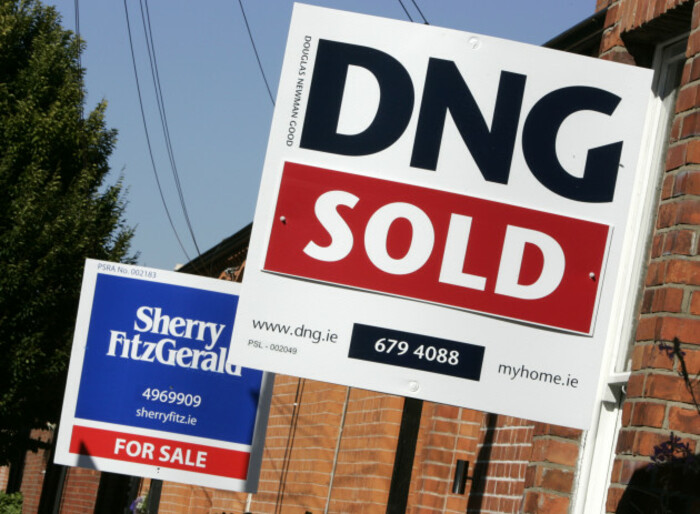 Source: Mark Stedman/Photocall Ireland
The plan, which sets the rules for new developments for the next six years, reduced the maximum height for low-rise, inner city residential developments from eight storeys to about seven. Commercial buildings will still enjoy the greater height limit.
Those in support of the current height restrictions noted that the new development plan has earmarked four areas in the city centre as more suitable for high-rise structures of more than 50m, or 16 storeys: The Docklands, George's Quay and the areas surrounding Connolly and Heuston train stations.
Others have argued that taller buildings take too long to deliver and can upset a city's skyline, a major factor in a city's cultural identity.
With that in mind, we're asking Fora readers this week: Should Dublin's building height rules be relaxed?