This is how much passengers spend in each of Dublin Airport's shops and restaurants
Newsagents WH Smith has higher sales than any other individual retailer with turnover of €23 million.
DUBLIN AIRPORT PASSENGERS spend tens of millions of euro at WH Smith newsagents, electronics retailer Dixons – and at the hub's assorted bars.
Recent data from State-backed airport operator DAA showed that the UK-headquartered newsagent – which sells books, magazines, newspapers and other items at its nine airport outlets – was by far the biggest moneymaker when it came to retail sales.
The company generated revenues of more than €23.1 million at the airport in 2016, according to detailed figures for every retail outlet and food and beverage unit at the airport.
The second-most lucrative retailer that year was Dixons, with sales of over €11.2 million at its two airport shops.
Boots' €7.7 million turnover put the pharmacy in third position. Wrights of Howth, with sales of €5 million, and Sunglass Hut, with sales of €4.7 million, rounded off the top-five retailers.
Sales at Pure Pharmacy and souvenir shop House of Ireland exceeded €4 million, while turnover at SuperDry, Pandora, Swatch, JD Sports and Hugo Boss all surpassed the million-euro mark.
Retail sales are a major part of DAA's business model. The group operates duty-free shopping outlets across the world through its Shannon-based subsidiary Aer Rianta International.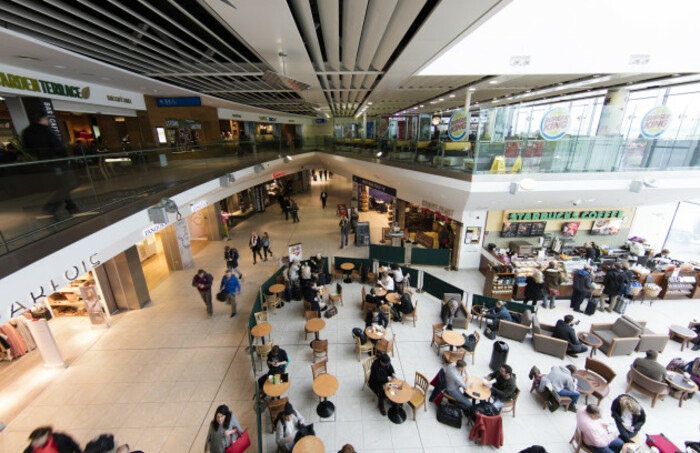 Source: DAA
Food and drink
The top standalone food and beverage outlet was the Marquette food hall, which is operated by Wrights Bar Group and generated more than €10.6 million in 2016.
Food group SSP-operated Starbucks and Burger King outlets recorded a combined turnover of €9.4 million. The Garden Terrace bar, café and grill also performed well, raking in €7.4 million.
The Harvest Market and Taste of Ireland had takings of €5.9 million and €4.6 million respectively.
Fast food colossus McDonald's made over €3.7 million at the airport, while Cola-Cola's vending machines generated over €980,000. Butlers chocolate and coffee outlets raked in €4.1 million.
The airport's various bars – including the Slaney, the Oak, the Gate Clock and Flutes Champagne Bar – raked in a combined €20.9 million in 2016.
Overall, retail sales at Dublin Airport were worth €72.1 million in 2016 while food and beverage units had takings of €87 million. DAA didn't publish figures for other concessions like car rental outlets, bus transfers, payphones and financial services.
In an interview with Fora in June, DAA chief executive Dalton Philips said the company is looking to roll out additional food and beverage products in Dublin and Cork airports.
[embed id="embed_3"]
The semi-state recently advertised the contract for a third-party to operate a portfolio of food and drink outlets in the capital.
Sign up to our newsletter to receive a regular digest of Fora's top articles delivered to your inbox.