Why DAA's new boss has been collecting toilet-cleaning tips from Hong Kong airport
Dalton Philips is using his retail know-how to shape the future of Dublin and Cork's aviation hubs.
SINCE TAKING UP the top job at DAA eight months ago, seasoned retailer Dalton Philips has been sussing out ways to apply his supermarket know-how to the world of air transport.
Philips had zero aviation experience before joining the State-backed group that operates Dublin and Cork airports and travel retailer Aer Rianta International.
Best known in Ireland for heading up luxury outlet Brown Thomas at the height of the boom, Philips has also worked for US behemoth Walmart at its Brazilian operations.
His highest-profile stint included fronting UK supermarket Morrisons during a bruising trading period for the grocer that ended with the Irish man being unceremoniously shown the door.
That's not to say that air travel has been totally absent from his life. Like his parents – and both his paternal and maternal grandparents – Philips acquired a pilot's licence when he was in his 20s.
"I've always loved the smell of avgas, always wanted to work in the sector, but never quite had the courage to get out of retail until an opportunity arose last year," he says.
Speaking at the Future Travel Experience conference in Dublin, Philips acknowledges that he's still learning the ins and outs of running an aviation-centred group.
But he's spotted a few similarities between the retail and travel industries, which should come in handy when dealing with the 40-odd airlines that contribute a sizable chunk of DAA's €850 million annual revenue through charges.
Source: DAA
Shortly after being appointed DAA chief in October, Philips set out building a rapport with "larger than life" CEOs like Aer Lingus's Stephen Kavanagh and Michael O'Leary of Ryanair.
"In retail you spend a lot of time with the Coca Colas and the Unilevers of the industry. I don't think it should be any different with our airline partners," he says.
Airline CEOs only really care about two things when dealing with airports: costs and capacity.
Dublin Airport fares well compared to other European airports when it comes to runway charges but with virtually no available slots at peak travel times, capacity has come under pressure.
Enda Corneille, the Irish boss of Emirates, recently revealed the Gulf airline shelved plans to launch a third Dublin-Dubai flight due to a lack of available early morning slots and other "paint points".
While the second runway, slated for 2021, should help fix that problem, Corneille is concerned Dublin's existing terminals won't be able to cope with additional traffic from the second runway. For that reason, he's backing the building of a third terminal.
Philips agrees there are pinch points that need to addressed, but he's adamant the existing two terminals – which currently cater for 30 million passengers – can handle up to 55 million "with small modifications".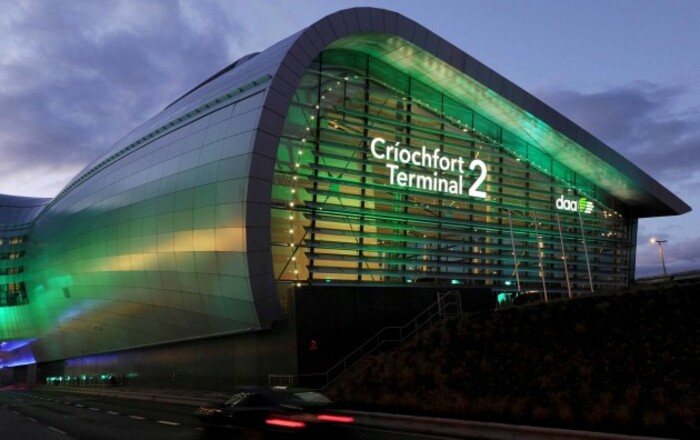 Source: Laura Hutton/RollingNews.ie
DAA has enlisted researchers from Dublin City University to conduct a study of existing crowd management practices at the airport to see where improvements can be made and to preempt future bottlenecks.
The group is also looking at how technology such as self-service check in can improve passenger flow.
That said, Philips doesn't want to spend a huge amount on infrastructural changes and insists he's adopting a "humble" capital expenditure policy at DAA.
"We're building infrastructure, not art. Things can't always cost €100 million. We need to be creative in driving costs down.
"My focus internally is to keep driving down landing charges. If we do that, we will attract more airlines into Dublin. Something I've learned in the grocery sector is that if you're not continually driving your costs down, you will get in deep water."
Standardisation
Philips is looking to homogenise various small tasks at the company, a tactic that works well when it comes to running a smooth retail operation.
DAA has set up an incubation lab to test out roughly 100 ideas and Philips has been picking up tips from other airport bosses.
For example, during a meeting with Hong Kong International's Fred Lam, he discovered that using five separate cloths to clean each part of a toilet can shave minutes off the cleaning process and improve overall efficiency.
"I want to just drive that standardisation but not turn things into robotic functions," he says.
"In retail, you would think about that. Retail is all about really tight margins. I think we need to look at that across the airport. How do we collect trolleys? How do we clean our terminals? How do we clean our food and beverage facilities? And so on."
Improvements
Speaking about improving the existing retail offering at Dublin and Cork airports, Philips sees opportunity in rolling out additional food and beverage products.
"In Cork, we're trying something where you can grab a coffee-and-croissant meal deal from a trolley right at the gate. It's looking at where customers needs aren't being met and making sure you're there for them," he says.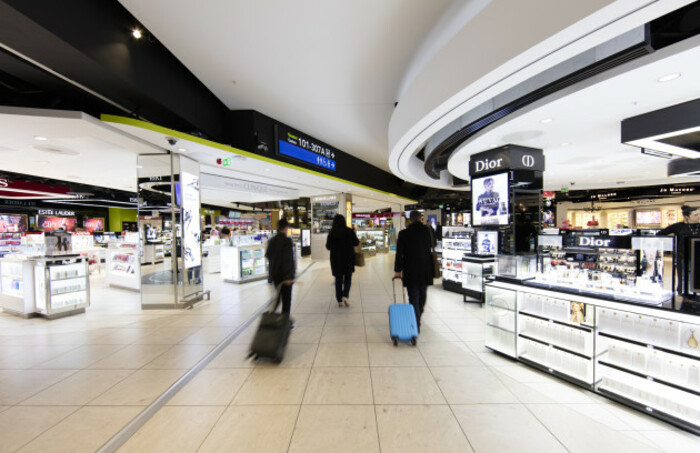 Source: DAA
In Dublin, Philips thinks there's room for improvement after the US pre-clearance facilities in Terminal 2.
"Our retail offering in Dublin post pre-clearance is really substandard. It's not good enough. You've got one of the best whiskey ranges in the world but people run past it because they've got to get to the other side," he says.
He's also encouraging security staff to adopt a "smile and search" policy to help de-stress passengers and put them in the mood for shopping before their flight takes off.
"When you're going through security, wouldn't it be great to be asked how your day is going? I think we can make that a better service, take the stress out and get them into the retail side as quickly as possible."
Sign up to our newsletter to receive a regular digest of Fora's top articles delivered to your inbox.