Dublin Airport's owner is hiring a team of legal eagles to help with 'significant' cases
The three-year contract from DAA is estimated to be worth €5 million and covers 'all aspects of work'.
THE SEMI-STATE THAT operates Dublin and Cork airports is recruiting a team of legal experts to provide outside advice on issues such as litigation, property and insurance cases.
DAA – which also owns global airport retailer Aer Rianta International – has tendered a contract for the provision of "certain legal services", estimated to be worth €5 million.
A spokesman for DAA told Fora the tender is to "set up a framework for legal services and that would cover all aspects of work including litigation, property and insurance cases".
The group expects to select up to eight successful tenderers to form a panel of legal advisors. The multimillion-euro, three-year contract will commence from the end of August.
DAA already employs an internal legal team that deals with day-to-day matters, though seeking external advice "forms a very important component of fulfilling DAA's needs", the group stated in tender documents, particularly "in the case of more significant projects/advice".
"One of the key corporate objectives for DAA is to successfully develop and build the new facilities and capacity needed to manage DAA airports in the future," it said.
"This objective is also central to the continued well-being and future growth of the Irish economy."
Dublin Airport in particular has experienced a period of rapid growth in recent years, growing from around 19 million passengers in 2012 to 31.5 million last year, which has put a strain on its existing facilities.
DAA last year put forward more than 100 proposed projects to improve its infrastructure in preparation for 10 million extra passengers from 2020.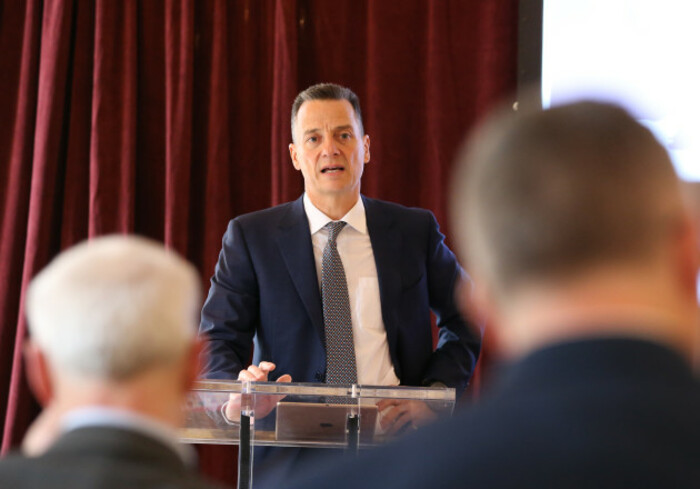 Source: Sasko Lazarov/Rollingnews.ie
[embed id="embed_2"]
Legal challenges
According to data from Courtsdesk, Dublin Airport Authority PLC has been listed as either a defendant or plaintiff in 234 High Court cases since 2004.
In 2017, DAA faced three unsuccessful legal challenges from local residents and environmental activists against its new, €320 million runway, construction of which is due to be completed in 2021.
The Supreme Court last year refused to hear an appeal by nearby residents opposed to Fingal council's approval of the development. In February, a number of locals protested at a sod turning event attended by Taoiseach Leo Varadkar and Transport Minister Shane Ross to mark the building of the runway.
Separately, DAA in January of this year re-tendered a €50 million contract to operate electronic stores at Dublin Airport after a legal challenge from a Dutch company over the airport operator's decision to award the lucrative contract to US airport retailer InMotion Entertainment.