'A victory for common sense': New rules clear the way for dogs in cafés and pubs
A business group supported by Google campaigned for the changed guidelines.
A DECISION TO ditch a decades-old law that restricted dogs from entering food premises could be "a big boon for the tourism industry", according to one business group.
The Dog-Friendly Association of Ireland, which counts tech heavyweights Google and Airbnb among its 100 members, had campaigned for the Food Safety Authority of Ireland (FSAI) to review a 1950 food hygiene act concerning dogs.
Under the old legislation, café and restaurant owners were prohibited from allowing pets indoors, with the exception of guide dogs and special needs companion dogs.
As previously highlighted by Fora, a number of outfits disputed the FSAI's interpretation of the law.
Earlier this week, the food safety authority announced that it had repealed the 1950 act and revised its rules concerning cats and dogs on food premises.
Now it is at a business owner's discretion whether or not domestic animals are permitted entry. Existing European Union rules that restrict pets from entering areas where food is prepared, stored or handled still stand.
'Common sense'
Paul Frogatt – who opened Pupp café in Harold's Cross and heads up the Dog-Friendly Association – described the decision to repeal to old law as "a victory for freedom for businesses and common sense".
He said the revised rules will give businesses "clear guidance without fear of reprisal" from health and safety officials.
"It's very useful to have that clarity and assurance," he said. "The guidance was missing from the Food Safety Authority, so the health service was trying to do their best without a structure to what they were enforcing."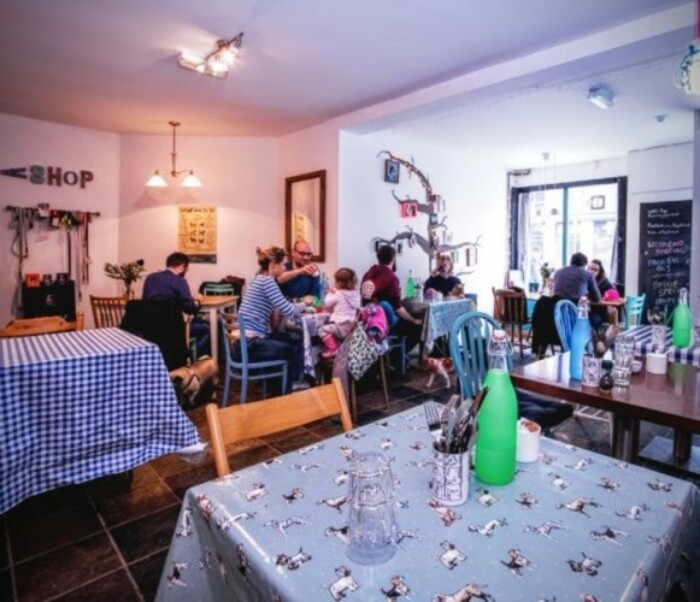 Source: Pupp café
As well as benefiting cafés, restaurants and pubs, Frogatt believes the FSAI's refreshed guidelines could be "a big boon for the tourism industry as well".
"Through Pupp and our exposure to other dog-friendly businesses, there's a huge contingent of UK and European people who bring their dogs on holiday," he said. "Now they potentially have the option of going to more places."
Although Frogatt believes that many consumers are in favour of permitting dogs indoors, he supported the FSAI's decision to allow business operators themselves to decide whether or not dogs are permitted in their premises.
"(The new rules) don't automatically mean you're entitled to bring your dog everywhere," he said. "That's something we've been pushing for as well."
The Dog-Friendly Association will now focus on helping businesses interested in becoming dog-friendly – including hotels and offices – to "make the transition in a way that's also respecting the law".
Sign up to our newsletter to receive a regular digest of Fora's top articles delivered to your inbox.