A top US-based investor says most Irish startups make the same mistakes in America
Feargall Kenny believes local founders shouldn't be put off by the 'weird' political climate.
POLITICS ACROSS THE Atlantic may be "weird" at the moment, but US-based angel investor Feargall Kenny says Irish startups shouldn't think twice about doing business in America.
Kenny has been in the US since 1994, most recently heading up Glenborn Corporation, a firm that helps venture-backed startups recruit sales and marketing staff.
He is also co-founder of Digital Irish – a networking group for Irish expats in New York that in recent years has started to dabble in the angel investment scene.
Its syndicate, a collection of Wall Street types and Irish-American investors, has recently made several investments in local startups looking to spread their wings in the US.
While the lure of doing business in the world's biggest economy is obvious, added hurdles for foreigners have been thrown up by new president Donald Trump - not least the increased difficulty in obtaining the skilled worker visas beloved by tech companies.
Next month, Kenny is coming back to Ireland to speak at the Halo Business Angel Network (HBAN) national conference, and his core message is to reaffirm to Irish founders that the US is very much open for business despite political rumblings.
"As much as there is a lot of weirdness on the political side of things, it does feel like business as usual," he told Fora.
"The labour market from technology perspective feels robust. Talking about the politics, it's definitely a distraction, but it doesn't seem to be disrupting the economy too much."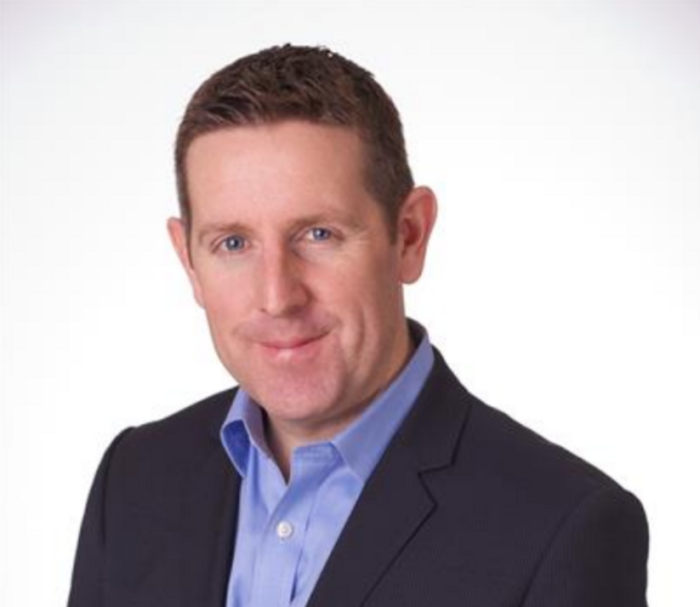 "The political stuff does weigh into things like visas and your ability to get yourself established over here, but the market is still massive and very homogeneous.
"From what I hear from my enterprise clients, they can command a far higher premium for enterprise deals than they can back in Europe. There is also a lot of clients willing to take a risk with earlier firms as well in terms of buying a product or service from them.
"Don't be put off by the US. It's a much harder proposition to go after the same market in Europe and cover all those different languages than it is coming here."
Beginnings
Even though Kenny has been in the US for the past 24 years, it was only recently that he started to formally advise Irish startups moving into the country.
"Whenever Enterprise Ireland would come over and introduce Irish firms to me, I would see if I could make connections for them, more for the fun of it," he says.
"But I felt there was a critical mass of Irish firms coming over, so I felt we should formalise it. Oisin Hanrahan of Handy.com offered his space … and we started up there.
"We've now got about 2,000 members and host events every month to two months. We've had 115 Irish startups present at these events and about 100 to 200 people show up."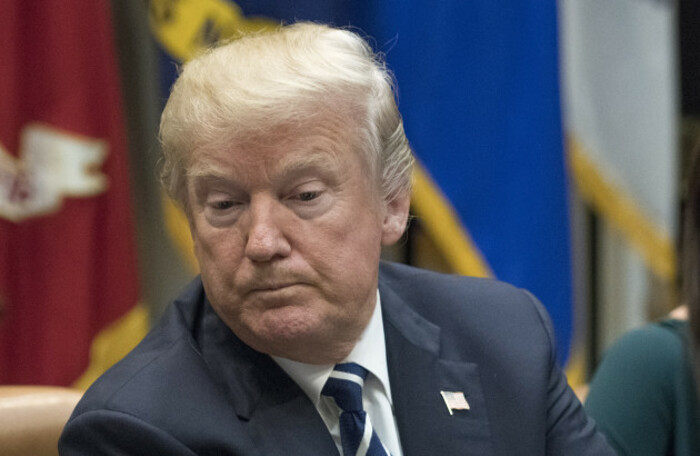 Source: PA Images
As the group got larger, Kenny says he noticed many startups were mainly looking for connections to investors, which gave him the idea to pull together an angel syndicate.
With the help of US-based angels David Beatty and Shane Naughton, and Trustev's Pat Phelan, the group is now 20-strong and has made investments in several Irish startups including fintech firm Deposify and legal software startup Brightflag.
According to Kenny, pulling the syndicate together has been a bit like "herding cats" at times – but the link up with HBAN has helped formalise the group, which is looking to recruit more investors.
"This is still a part-time affair – we do it in our free time. It's a bit of a passion project until we get a little bigger and can do it at more scale.
"At the moment we're trying to diversify a bit because we're heavy on tech and finance within the group. Our intention is to grow the syndicate out into other industries and beyond New York."
[embed id="embed_2"]
Advice
After years advising Irish startups, Kenny says he sees a lot of the same mistakes repeated when young firms try to expand across the Atlantic.
They include not having a physical presence in the US and failing to appreciate how different the market is to that in Europe.
"Pat Phelan always says he tried to do it the first time out of the boot of his car and realised Americans want support on the ground. You don't want to have people just parachute in every so often, because you won't get the credibility.
"You also need to think about localisation. You might think this is an English-speaking country but they speak it a bit differently over here. Replacing your 's's with 'z's and layering in sports terminology in business conversations will help."
Many of the common pitfalls stem from startups trying to launch a business into the US on the cheap, Kenny says, which could be a symptom of the smaller amounts of investment Irish companies tended to raise.
"The American way is 'go big or go home' and raise a lot of money. Yes, you know you will burn through it, but hopefully you have built up enough momentum to get the next round. It's a different philosophy, but it can blow Irish firms out of the water.
"You see Irish firms come over and see what they can get away with when hiring for their first sales person.
"They might hire a young up-and-comer for an $80,000 to $90,000 base salary when really they don't have enough experience working independently thousands of miles away from headquarters.
"You are much better off sucking it up and paying $125,000 or $150,000 so you have more maturity and chance of success."
Sign up to our newsletter to receive a regular digest of Fora's top articles delivered to your inbox.