Mr Cheestrings: 'Alternative dairy has a place - but it will be niche'
Denis O'Riordan also reflects on his 30-year marketing career at Kerry Foods.
THE MAN WHO'S credited with turning children's cheese brand Cheestrings into a multimillion-euro business believes there's a space for plant-based milk products, but the category will never appeal to a mainstream audience.
Denis O'Riordan, who this year retired from his role as a marketing director at Kerry Foods, says alternative dairy and vegan products "will have a place" on supermarket shelves, "but in terms of big, mainstream turnover, they will be niche".
"Rice milk, coconut milk, will certainly be there," he tells Fora. "Other things like avocado spreads, this is something that is going to continue to rival what people put between their two slices of bread.
"I think the negative science that has been around saturated fats and dairy, I would say there is positive science coming around the place."
O'Riordan says Ireland's dairy sector should help consumers "understand the benefits of grass-fed" produce, but companies must "find a way to communicate them not just technically but emotionally".
"Mainly I think (dairy) brands will have to try and continue to speak up."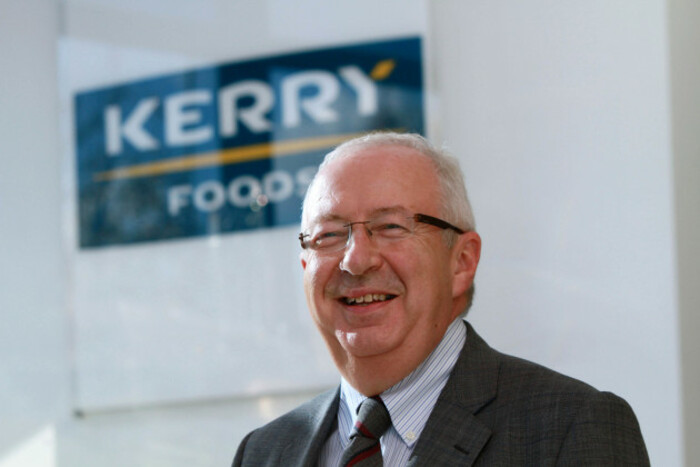 Source: Nick Bradshaw
Golden Vale
O'Riordan started his food career in 1975 working in quality control and product development at Golden Vale, which was acquired by Kerry Foods in 2001.
In 1990, he moved into the firm's marketing department, where he helped mould the Cheestrings brand that would go on to become a smash hit success by the end of the decade.
"A year or two before launching Cheestrings, we had gone to Britain selling cheese to manufacturers and ingredients and we were selling cheese to retailers private label," he says.
At that stage, Golden Vale was turning over around €25 million annually and was hungry for more growth.
The company had two options: it could try to further increase its portion of the private-label category in Britain – or it could launch a new brand.
"Because of the strength of private label in (Britain), we could only do something branded if it had a sustainable commercial advantage."
While Golden Vale was at this commercial crossroads, O'Riordan came across a Canadian outfit, Ault Foods, that was looking to export a technology for manufacturing children's cheese snacks.
Together with a colleague, he flew to Canada in 1994 and returned home with a suitcase full of the peelable cheese sticks that would go on to become Cheestrings.
After completing a "strong and compelling" research programme, the brand was launched in the UK and Ireland in 1996. Three years later, it was generating almost €20 million in sales.
"It was fantastic, but it didn't beat our ambition," O'Riordan says. "It was just about a bullseye."
New markets
After earning a place in the lunchboxes of British and Irish schoolchildren, Cheestrings sales began to stagnate. O'Riordan and his team began to explore new markets, starting with France.
At a time when Bord Bia is encouraging food producers to diversify their overseas markets, the story of how Cheestrings managed to work its way into new regions could serve as an inspiration for other food exporters that are looking beyond Britain.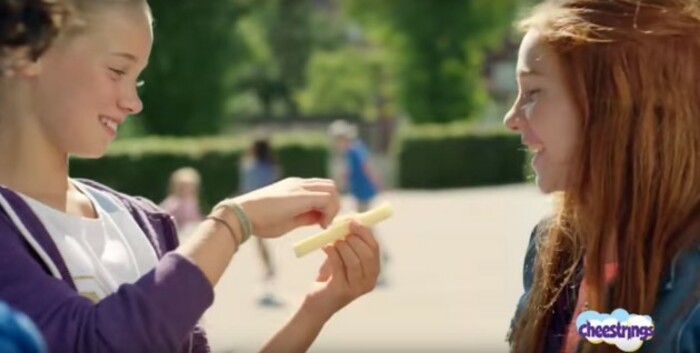 O'Riordan suspects that's why the food board recently honoured him with a special recognition trophy at its annual food and drink awards ceremony.
Announcing the award in November, Bord Bia CEO Tara McCarthy described O'Riordan as "one of the pioneers of best practice marketing in Ireland" and "a role model".
O'Riodan and his team's ability to recognise and overcome cultural differences helped Cheestrings find its place in new markets.
"Even though you could broadly have the same TV commercials, as we did in Italy, Spain and Portugal, the call-outs for occasions, the time of day it might be consumed and where it might fit into consumers' lives was different," O'Riordan says.
When Kerry Foods began researching the French market, it learned that schoolchildren don't carry lunch boxes. Instead, they have an afternoon "snacking moment" called a goûter.
In Germany, a 'peel' is something you throw away like a potato skin, so it had to find a new way to describe the Cheestrings concept.
"Part of your pre-market launch and research would be a day in the life of a family and how they work around school and where food fits into that. It isn't a cut-and-paste as you head off into every market," O'Riordan says.
'Mr Cheestrings'
Although O'Riordan was nicknamed 'Mr Cheestrings' by his former colleagues, he sees the brand's success as a team effort: "Rank and stuff like that isn't important in a team."
He says he convinced people "to come along with the dream" and focused on building a  diverse team "that would try and win".
When asked whether the children's cheese brand is his proudest achievement after four decades in food, O'Riordan says he's also pleased with the work he did on another famous Kerry Foods cheese brand, Charleville.
"I couldn't say which one I enjoyed working on more," he says.
Now that he's retired, O'Riordan is planning to "invest in the time of life that's coming my way".
"Living in the south of Ireland, I was travelling 40 weeks a year to Europe. Making 7am flights out of Cork and waking up to 4.30am alarm clocks – I'm certainly not missing that," he says.
But he hasn't ruled out the possibility of taking up the role of an advisor in a few years time – he still has plenty of thoughts on where the future of food is going.
"I think in the home market, there's plenty of work to be done on cheese consumption alone," he says, noting that the average Irish consumer eats 10kg worth of cheese every year – half the tally of French, Dutch and Italian shoppers.
"On the international front, the benefits of what can be done out of our raw material and how we communicate that is important as well, rather than just saying 'buy Irish cheddar it's great.' That hasn't worked for 30 years. I don't think it's going to work for the future."
Sign up to our newsletter to receive a regular digest of Fora's top articles delivered to your inbox.