'People now know what it is': Why blockchain is less of a 'hard sell' for this Big Four firm
Deloitte set up its European blockchain lab in Dublin two years ago.
WHEN FIRMS LIKE the Big Four consultancies first pitched the emerging field of blockchain to clients, it was a tough sell.
That's according to Cillian Leonowicz from Deloitte, one of the first major outfits to begin looking at the technology back in 2014.
"We were talking about blockchain and it was this faraway concept – it was very much, 'Yeah, but I have immediate problems today,'" he tells Fora.
Times and customer appetites have changed, however, with maturity "creeping in" to blockchain development. In the years since then, clients are starting to "future-proof" their operations by looking at the technology, he says.
Leonowicz, previously a fintech lead at Deloitte, was recently appointed director of business development of the Big Four firm's Dublin-based blockchain lab, which builds and develops solutions for clients using the technology.
Blockchain uses a distributed network of computers to operate a digital ledger that records and verifies all transactions. It first came to the fore as the engine that underpinned cryptocurrencies like bitcoin.
It's now on the radar of financial institutions and industries like energy and manufacturing as a way to streamline payment transactions or to track and manage orders and assets.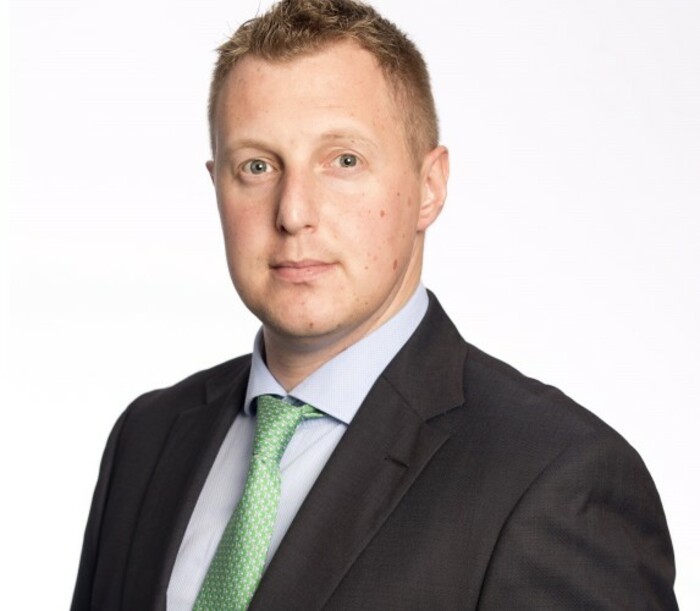 Source: Iain White/Fennell Photography
"It was very much in the discretionary-spend category. I think now it's still on the discretionary-spend side, but people are looking at it as, when I have a problem, am I better off building it from a blockchain perspective or a legacy perspective?" Leonowicz says.
"People know now what blockchain is, and we're definitely seeing that from the investments that our clients are taking."
'Agnostic'
Deloitte initially ran two successful programmes in Ireland. The first was with Bank of Ireland to design a system for transaction auditing. Secondly, it developed a regulatory reporting platform with Irish Funds, a representative body for investment funds.
In 2016, it opened its EMEA blockchain lab in Dublin.
"We do a lot of work around the banking, financial services industry and insurance," Leonowicz says. "We have a banking project going on with a central bank (in Europe)"
One of its flagship projects last year was with DNV GL, which certifies assets in the maritime, oil and gas and energy sectors, however, and the consultancy is starting to see increasing interest outside of banking, Leonowicz adds.
The lab is currently working on a food traceability system built on blockchain.
As research and development into the technology gathers steam, there are a lot of emerging blockchain software platforms that let companies build solutions.
This includes Ethereum, the world's second-largest blockchain network after bitcoin, as well as solutions like Hyperledger by the open-source Linux Foundation.
Some companies only develop on certain platforms. For example, US firm ConsenSys, a major blockchain development house, which has also come to Dublin, only works with Ethereum.
Deloitte is "agnostic", Leonowicz explains, adding that it's tinkering with as many versions of blockchain as possible before hanging its hat on any one platform.
There will be some paring down in the market, he predicts, where some platforms will drop off due to lack of adoption with four or five key players weathering the storm.
"If you look at the mobile phone world today, you've got Android, you've got Apple. If you look at car manufacturing a hundred years ago, there was probably a thousand car manufacturers, now it's down to 15, 20 serious players.
"I think it's going to see consolidation and there will be winners. If I could pick those, I'd be a rich man."
Scaling
Currently the Ethereum network can handle around 15 transactions per second, but placed next to incumbents like Visa, which processes 24,000 transactions per second, the scaling issues around blockchain come into focus.
If the technology is to ever meet the hype – and the demands of large industries – it will need even more development. This is a problem that Deloitte is acutely aware of.
There are currently 25 people working in the Dublin lab and Leonowicz anticipates that it will need to grow the team, a potential challenge in the specialist field. The company previously said it would have a staff of 50 developers in Ireland.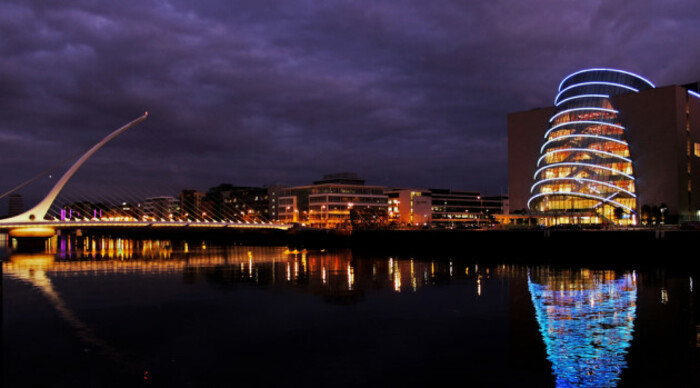 Source: Shutterstock/David Egan
ConsenSys' Dublin operation is now being led by a team of former Deloitte staff that originally helmed the Dublin lab. MasterCard, meanwhile, announced in April that it was hiring 175 new people for its Leopardstown office, including "blockchain specialists".
Leonowicz said that Deloitte has a leg up because it can provide a "multidisciplinary" approach – involving teams across fields such as legal and compliance – that pure developers can't match.
"If it was purely a (development) house then you're just becoming a factory. I think that's where a lot of the firms that don't have that multidisciplinary approach have really failed, because they're great doing proofs-of-concept but then, put that into reality," he said.
Government view
Regulation is always a talking point on blockchain. The fast-moving yet still nascent technology has seen national authorities playing catch up.
While some countries like Switzerland have taken an open-arms approach to embrace it, others like Ireland are yet to make any significant moves in the space.
Earlier this year, the Department of Finance published a discussion paper and announced intentions to set up a working group that would examine the new technology, despite the IDA attempting to lure more blockchain-related outfits to Ireland.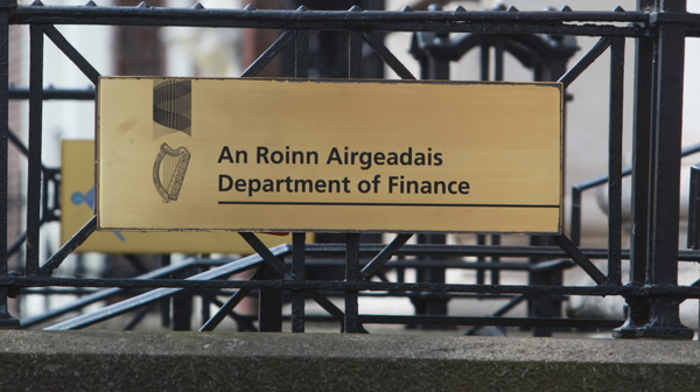 Source: Rolling News/Leah Farrell
Leonowicz says that any regulation needs to be part of a broader overview of all technology.
"I think any regulator can't proscribe any technology. They have to be seen as somewhat agnostic but they are certainly interested, keeping a keen eye on this," he adds.
"(Financial regulator) BaFin in Germany had a very good line that I heard at a conference a year ago, which was, 'Same business, same risk, irrespective of technology.' I think that's very fair comment from them."
Leonowicz adds that the Ireland 2040′s Disruptive Technologies Innovation Fund is a very "shrewd view" from the government for bolstering future technologies.
"Do I think they should be looking at blockchain? Yeah, absolutely, but in the same way they should be keeping an eye on robotic processes, automation and artificial intelligence."
An earlier version of this article said Deloitte was working with the European Central Bank. The piece has been changed to clarify that Deloitte is working with a central bank in Europe and not the ECB.
Sign up to our newsletter to receive a regular digest of Fora's top articles delivered to your inbox.