Dublin is about to become a hub for the tech that underpins Bitcoin
Deloitte is opening a blockchain lab in the city for financial firms trying to come to grips with the technology.
DUBLIN WILL BE the base for consultancy giant Deloitte's blockchain development in Europe as it helps financial firms come to grips with the technology, best known as the underpinnings for Bitcoin.
The company, which operates the largest professional services network in the world, plans to build a team in Ireland of 50 developers and designers in the still-emerging field over the next 18 months.
Deloitte Ireland head of financial services David Dalton told Fora the organisation was working across several countries to pull together the expertise it needed in one lab. The 50 staff will come from a combination of new recruits and existing workers.
"In most organisations, the skills around blockchain are quite rare," he said.
The technology is, most famously, the underlying infrastructure used for the Bitcoin cryptocurrency, which users – and even its creator - can deal in anonymously and seamlessly across borders without relying on banks.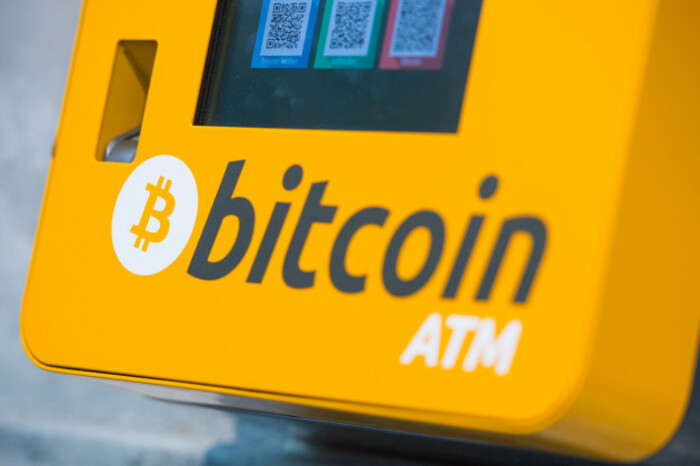 Source: Dominic Lipinski/PA Wire
Blockchain transactions are sent from one user to another in coded blocks, hence the name, rather than in complete, self-contained data exchanges.
That aspect means the technology does away with the need for any central storage of the information, making it particularly useful for person-to-person transactions like money exchanges.
Blockchain uses
Dalton said Deloitte had already worked on 20 different potential applications for blockchain in the broad financial sector spanning everything from payments to customer data.
The technology also allows for 'smart contracts' to be built into the code, which means a transaction will only take place when set triggers or events occur.
Developers are looking at applying that, and other blockchain features, to allow for peer-to-peer insurance products that include policies guaranteed to pay out in pre-defined circumstances.
"This is relatively immature technology and one that is still in its early stage of development. There's a long way to go until the standards are established as a platform," Dalton said.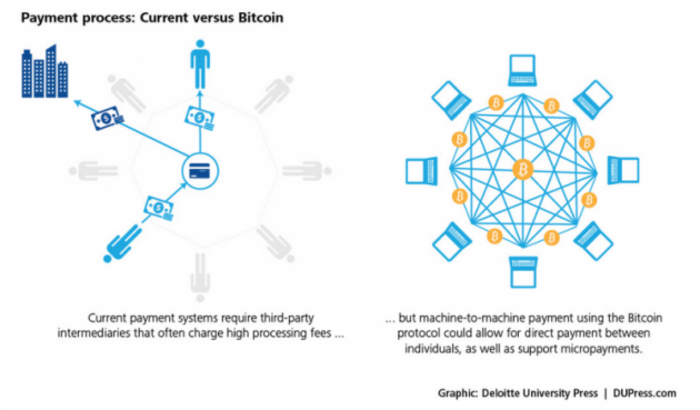 However by giving users the power to effectively cut out the middle man in financial transactions, blockchain could tear up the business models of many existing industries.
For that reason, big money is being poured into the technology with more than $1 billion in venture capital invested in blockchain and Bitcoin startups worldwide to date. A recent Deloitte survey showed 80% of banks expected the development would disrupt their industry within five years.
The consultancy's work for clients so far remains at the prototype or proof-of-concept stages, but Dalton said the major players in the financial sector that it dealt with were determined to be the 'disruptors' – rather than those left suffering as technology took over.
read more on