This serial entrepreneur has sold his latest Irish startup to a global security behemoth
David Coallier's Barricade is being snapped up by UK firm Sophos.
CORK CYBERSECURITY STARTUP Barricade has been snapped up by UK security software and hardware giant Sophos for an undisclosed sum.
Earlier this year, Fora reported that Barricade, which was founded by David Coallier and developed tech that used artificial intelligence to detect suspicious behavior, was on the verge of being acquired.
An email was sent to users two months ago informing them that the company was in a position to be acquired in the near future and that its services would be discontinued at the end of September.
Speaking to Fora about the deal today, Coallier said Barricade was on the verge of signing off on a new round of funding until Sophos showed interest in an acquisition.
"Raising is always difficult. In our case, we were pretty much there and Sophos came in right before we decided to close the round," he said.
"In our case, it wasn't a decision to sell the company, it was the decision to really accelerate our vision, which is why we decided to join Sophos.
"Another two or three months we would have closed that round and would have been set for the next three years trying to become a competitor to Sophos, but it makes a lot of sense to integrate with what they're doing and use that momentum to push the technology forward."
At an event in Facebook's Dublin offices earlier this year, Coallier revealed that Barricade had problems raising more finance after the initial seed round.
He told the crowd that an investment firm, which had promised to commit to a $2.5 million funding deal, pulled out at the last minute. This forced Coallier to dip into his own pockets in order to keep the company going before it eventually raised more money.
The Sophos story
Sophos was set up in the mid-1980s when its two founders met at Oxford University. It was floated on the London Stock Exchange last year in a deal that valued the company at £1 billion.
The UK company's vice president of cloud security, Bill Lucchini, told Fora that the 10 employees currently on Barricade's books will continue to work from the Irish company's office in Cork.
"We're really good at working across locations and timezones. Ireland is a really strong tech market and we haven't had any footprint there," he said.
"So it was really a strength of the deal when we talked about getting access to the market in Cork and the strong education market we can tap into."
Coallier added that there are no immediate plans to add to the staff base in Cork and as part of the acquisition he will move from his role as chief executive at Barricade to become director of engineering for security analytics at Sophos.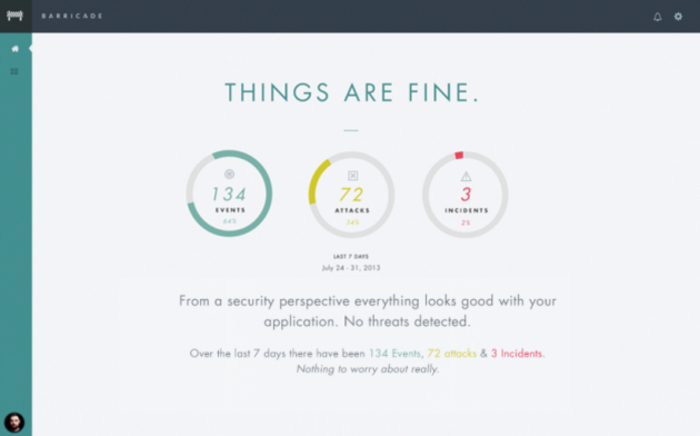 Raising funds
This is the second company set up by Coallier that he has sold in recent years. In 2011 his cloud application platform, Orchestra, which he co-founded with Eamon Leonard, was acquired as part of a multi-million deal by Engine Yard.
Coallier said that the funding round it didn't complete would have been put towards building out a sales team at Barricade, but this acquisition negates that need and will speed up Barricade's ability to iterate on its product.
"We're all nerds and the whole point of having a sales team is to get more data so we can develop better AI models.
"When Sophos approached us, we thought, this is cool. We can just get to build our product. It made more sense for us to focus on building product and having the vast customer base and access that Sophos has."
Clarification: This article previously quoted David Coallier as saying he will remain as CEO of Barricade. Sophos has since notified that Coallier's new role as part of the acquisition will be director of engineering for security analytics at Sophos. 
read more on