'We were in danger of losing the roof over our heads - there's a lot to be said for desperation'
Celebrity chef Darina Allen also talks about being a glass-half-full person.
MORE THAN THREE decades ago, celebrity chef Darina Allen co-founded Cork's famous Ballymaloe Cookery School with her brother Rory O'Connell.
Over the years, the school has grown into one of the country's premier food establishments, offering courses in topics like beekeeping for beginners, how to start your own café and a 12-week programme for those looking to launch a cooking career.
As well as fronting Ballymaloe Cookery School, Allen is famous for writing 10 cookery books and presenting the popular Simply Delicious TV programme.
She has been heavily involved in the Irish food industry and sits on the board of numerous local and international organisations.
Not-for-profit group Guaranteed Irish recently dubbed Allen a 'food hero' for her contribution to the industry and for helping to establish "a youthful generation of new foodies and cooks".
For the latest instalment of our question-and-answer series, we spoke to Allen about having breakfast in bed every day, starting the cookery school out of desperation and the perks of being a glass-half-full person.
Here's what she had to say: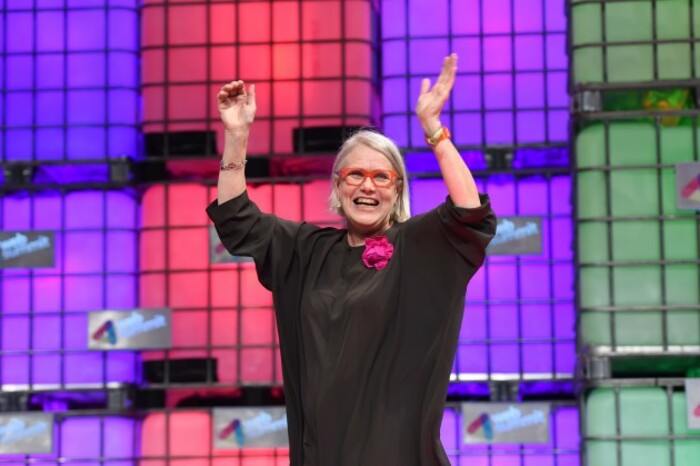 What was your earliest or childhood ambition?
I had no ambition whatsoever. I come from the country village of Cullohill, County Laois and went to a boarding school run by the Dominican nuns in Wicklow, who were at that time considered to be very visionary.
This was early 60s now, and they were encouraging us girls to think about having a proper career at a time when women in general would have stayed at home and looked after their families.
They were encouraging us to think in a different way: do medicine, do the sciences, architecture.
Really all I wanted to do was cook and do gardening. I was fascinated by cooking. I said this to the nuns. Basically, the strong message at that time was, "Why would want to do that, my dear? You're going to be a career woman."
But my only ambition was to find a job – preferably in cooking – until I would find a nice chap who had a bit of money. Then I'd have a few cute little kids, and I'd paint my nails and go on picnics and all of that.
I had absolutely no intention of being a career woman or anything like it. You never know what way your life is going to develop.
On average, what time do you start work in the morning and what time do you clock off? 
My husband brings me breakfast in bed every morning. Lots of people are very envious of me.
It's a very good arrangement because he likes to be nice and quiet in the morning, and if I come bouncing down the stairs it nearly drives him crazy. He needs his time to wake up.
Then I generally will come over to the school at about 8.15am. I'm lucky, all I have to do is walk two minutes across the courtyard.
In the evening, during the 12-week cooking course particularly, it's often 6.30pm, 7pm before I go back over to the house again, because I meet students to chat about careers.
What's the worst job/task you've ever had to do?
I'm always a glass-half-full person. There must have been things but maybe I've just blotted out things I didn't like to do.
People say I'm really curious and I've always wanted to learn a new skill or try something different. So most things I look on as bit of an adventure.
If somebody said to me, "Learn how to keep snails," I'd be on for it because I'd be interested to see how it was done.
What's the one skill you wish you had?
I don't have many regrets, but I really, really wish I'd learned how to play a musical instrument.
When I went to boarding school, you could have violin or piano lessons. Mummy, for some reason, said she thought I was too wild for them. That was the excuse.
Looking back on it now, I suspect she didn't have the extra money for me to have piano lessons. We were a big family of nine, and my father died when I was 14.
I've always regretted it, and I have made some attempts in recent years to learn the piano. My poor, unfortunate piano teacher sort of said, "I'm not really sure you're a natural."
I think that everybody should be able to play a musical instrument. As a result, anything any of my 11 grandchildren wants to learn – whether it's how to sail, how to play the guitar, how to ride a pony – my gift to them is that I will pay for it if I possibly can.
There's a piano in each of their houses and some of them play brilliantly. One of our grandchildren, Willow, is a singer-songwriter. We could all be anything if we got the opportunities early enough in childhood.
What's your favourite possession?
My mother believed that heat and rest and hugs would heal anything. She was a great one for the woolly vests in the winter. I inherited two of them from her. These are really long and they're lovely and warm in the winter.
I love them. They remind me so much of my extraordinary mother. It's like being close to her and every winter I seem to resurrect them again.
What has been your biggest mistake to date and what did you learn from it?
I think something that I have become more aware of recently is the importance of having enough rest, particularly if you're running a business.
Oftentimes, we don't realise we're as tired as we are and then one is not in the best form. I think that's an important thing to watch.
Sometimes it's not always the best thing to just get on with something, particularly when you're older. One has to accept it takes longer to recover from something. Sometimes you can be quite unreasonable without realising it when you haven't got enough rest.
One has to be very aware of that, so that's what I've learned.
What's the biggest risk you've ever taken?
I suppose I've taken lots of risks, because I'm basically a very impulsive person. Perhaps the biggest risk was starting the Ballymaloe Cookery School, but that was born out of desperation.
We had to find a way to earn a living. We were in farming and horticulture. The whole cheap prices policy kicked in. We had just gone into the EU. There was the oil crisis and 25% inflation in Ireland.
We had four small children and we were most certainly in danger of losing the roof over our heads. It was definitely uncharted territory to open a cooking school in Ireland, which was famous for bacon and cabbage and not much else.
That was a risk, but there's a lot to be said for desperation. It had to work – there was no question about that.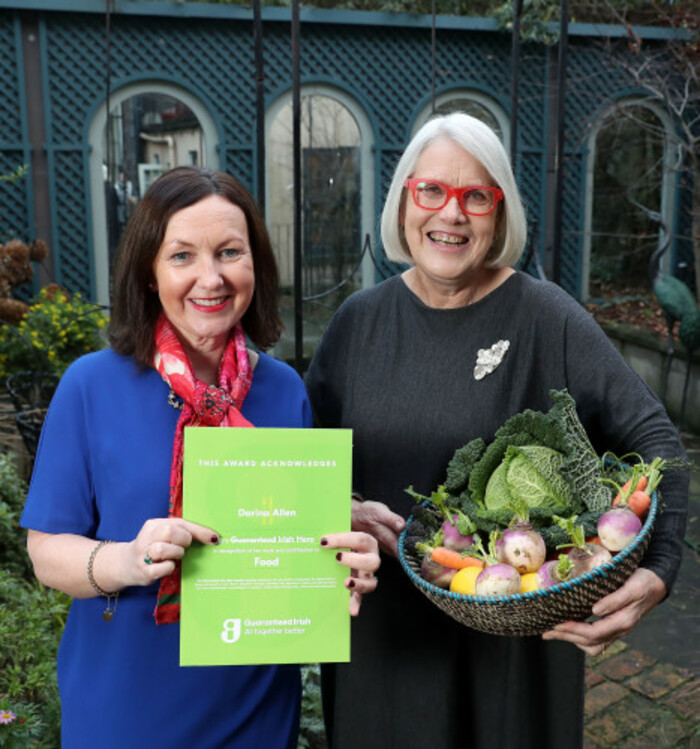 Source: Marc O'Sullivan
What's your favourite day of the week and why?
I love Wednesday because it's sort of halfway through the week. Also, here in the school it's a theory day in the 12-week course.
We have lectures on food-related subjects so we might have a guest chef in, or we might have a class on butchering or foraging or fermenting. So it's a sort of break from the usual routine.
Who is your business hero? 
This sounds a bit corny, but my mother-in-law, Myrtle Allen. I've often said how fortunate I feel that our paths crossed in life. She imbued me with her ethos and values, which is what I continue to pass on to students from all over the world.
Myrtle was so before her time in so many ways. No training in business or hospitality – just an innate sense of wanting to share her love of food.
Sign up to our newsletter to receive a regular digest of Fora's top articles delivered to your inbox.