'A bitter pill for shareholders': The troubled firm behind Cuisine de France wants to raise €800m
Bakery firm Aryzta said it needs the funds to pay down debt.
BAKERY FIRM ARYZTA has revealed plans to raise up to €800 million after a "capitulation" in its share price.
Swiss-Irish bakery firm Aryzta, best known in Ireland as the company behind the Cuisine de France brand, has had more than €2 billion wiped off its value since the start of the year following a series of profit warnings and shake-ups.
The changes included the replacement of its chief executive, Owen Killian, with former DAA head Kevin Toland taking on the role.
After a review of its capital structure, the bakery company has announced plans to raise €800 million through issuing new shares.
According to Aryzta, the funding is needed to "create the necessary strategic and financial flexibility to implement its business plan" and to pay down its debt.
The company's share price dropped another 10% after the news today, although it has since recovered some of the lost ground.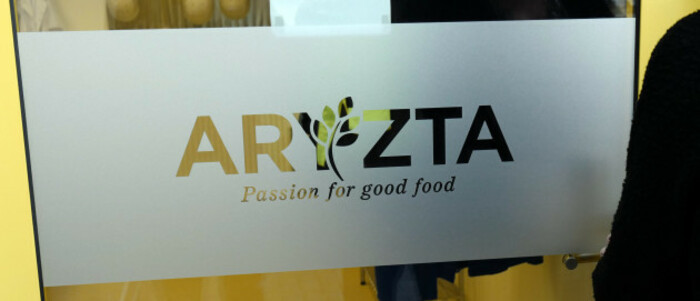 Source: Peter Endig/DPA/PA Images
Capitulation
Toland said the new capital structure would provide the company with the means to "continue to take the necessary steps to reposition the business and deliver on our strategy".
The firm added that the €800 million of equity capital would be raised in the last three months of this year, subject to shareholder approval.
According to stockbrokers at Davy, the recent share price "capitulation" at Aryzta suggested that a capital raise became "more probable". But the stockbrokers firm said that the move is "a bitter pill" for those who already have shares in the company.
Unless existing shareholders pay to take up their rights to the new shares, they would face further dilution of their stakes in the bakery firm.
However, Davy added that the move affords Aryzta "a more secure platform from which to execute on its strategy while minimising the risk of contagion". The company has said that it plans to pay off €1 billion in debt over the next four years.
The bakery firm has been on a cost-cutting drive, while also pushing ahead with the sale of its 49% stake in French food retailer Picard.
As part of the announcement, Aryzta also said that trading has been in line with expectations this year and it expects earnings before interest, taxes, depreciation, and amortisation of between €296 million and €304 million for 2018.
Sign up to our newsletter to receive a regular digest of Fora's top articles delivered to your inbox.