'They're dropping like flies': Why Cork pubs have been closing in droves
The Rebel County has lost more than 300 venues over a little more than a decade.
THE CASTLE INN in Cork city has been in Michael O'Donovan's family for three generations. Little has changed inside the pub since then, but the industry in which it operates has gone through a seismic shift.
"We're an old country bar in the heart of the city, so we try to keep some of our traditions – that's what differentiates us from other pubs," O'Donovan tells Fora.
"But Ireland is changing. People are moving away from drinking in the pub a couple of nights a week to having a few drinks at home instead, or maybe only going to the pub at the weekend.
"To make a decent living in a pub has become more difficult. At the moment it's just about keeping your head above water."
According to recent figures from the Drinks Industry Group of Ireland, the number of pubs in the country has declined sharply in recent years, with nearly 1,500 fewer establishments in 2017 than there were in 2005.
Although there were losses across every county, Cork saw the most significant decline during that period.
In 2017, the county had 915 pubs, the highest number in the country, however the tally had decreased by more than 300 establishments compared to the 1,221 registered in 2005. That's a one-quarter drop in little more than a decade.
And the decline hasn't been limited to the recession years, with the number of pubs licensed in the county dropping 4% between 2015 and 2017.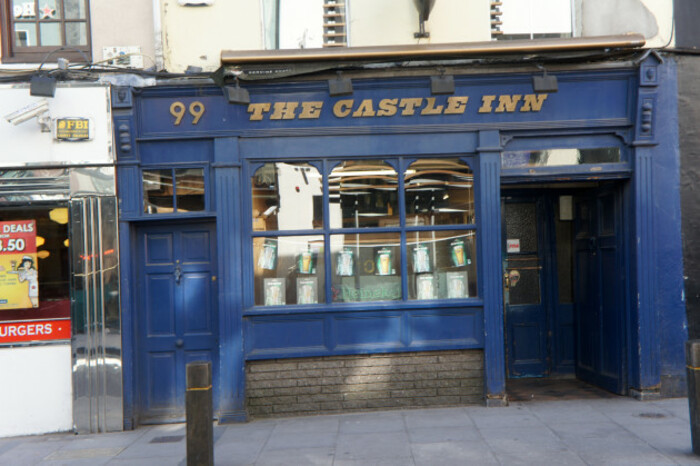 Source: William Murphy/Flickr
As secretary of the Vintners' Federation of Ireland in Cork, O'Donovan is not surprised by the decline and says there have been many challenges for publicans in recent years, with the customer base falling in many parts of the county.
Although he says that things are starting to look up in Cork city, he notes there's a big difference between what's happening there and in more rural areas of the county.
"The big thing is transportation. People in the city have buses, taxis, trains. You go down to west Cork and you could be 15 miles away from a town, and a taxi might not come out to collect you.
"Once you're off the beaten track, it's very hard to have to depend on a spouse or a friend to collect you. It's tough compared to the city pubs."
O'Donovan adds that things like the recession, high excise taxes and a drop in alcohol consumption have put pressure on businesses across the country, but Cork has perhaps seen the most significant decline in pubs due to one thing – its size.
"It's just the vastness of Cork – it's a big county with a wide population spread. We have the city and the big towns, but outside of that there's vast rural areas, which maybe would have just had a single pub at the crossroads," he says.
"In places like that, if a publican reaches retirement and there isn't somebody there to take the business on then it's going to close – that's why we've seen the big drop in the number of pubs."
Rural divide
This scenario is very familiar to Sam McNicholl, whose parents ran Connolly's of Leap in west Cork for more than 20 years before deciding to close the doors in 2006.
He says there were many reasons for the closure: his parents were getting older, the industry was changing and none of the children were interested in taking over the business at the time.
"We're in quite a rural setting, and I think there's definitely been a big decline in pub culture. It used to be the third space, where everything in the town happened," McNicholl says.
"All the pubs around here are family-run ventures, and I think they're still open because it's a family tradition rather than because they're making money. But you can see now in places like Union Hall, they're dropping like flies."
The publicans' experiences also play out on a national stage, according to research from Morrissey's published in the latest AIB pubs outlook.
Margins in provincial pubs are typically lower on drink, food and off-licence sales, and profitability rates as a percentage of pubs' turnover are also significantly smaller.
McNicholl decided to reopen his parents' pub in 2015 – even though he was well aware that it would be a tough industry to survive in.
"I wanted to follow in their footsteps a bit. My parents ran a cultural institution rather that a drinking pub. They never had a whopping bar business, but they had a great music culture. So truth be told I reopened Connolly's purely as an artistic venture.
"If we were just a pub I'd be closed, we'd be done. If you don't have an angle or if you're not cornering a bit of the market, forget about it."
In addition to reviving the music element of the business, with regular concerts taking place at the bar, McNicholl says he's adding food to his offering in an effort to boost sales.
"I'm redeveloping the kitchen right now, because the model where you're just selling alcohol is completely unsustainable.
"The music side is thriving, but I'm finding it very difficult on the drinks side. I want to stay open and necessity is the birth of invention."
[embed id="embed_2"]
Food focus
It's a different story for Ernest Cantillon. In the 13-year period during which Cork lost more than 300 pubs, Cantillon opened two new venues in the city – Sober Lane and Electric bar and restaurant.
However, like McNicholl, he realised early on that his venues needed more than just drinks to attract customers and stand out from the city's existing pubs.
"When we opened Sober Lane in 2005, we were one of the first pubs in Cork to start serving pizzas and pitchers of beer. A lot of pubs do now but it was something I'd seen when I was on my J1 visa in the US," he says.
"I didn't know the recession was coming, but funnily enough when it came we were built for it. Maybe it was just a twist of luck.
"People who had been going out to a restaurant were now coming to us for food and a drink because you could get a meal for €10. We haven't deviated much from that price since because it's a model that works for us."
In 2010, when he opened his second bar in the city, Cantillon decided to place an even greater focus on food with a restaurant and a seafood bar.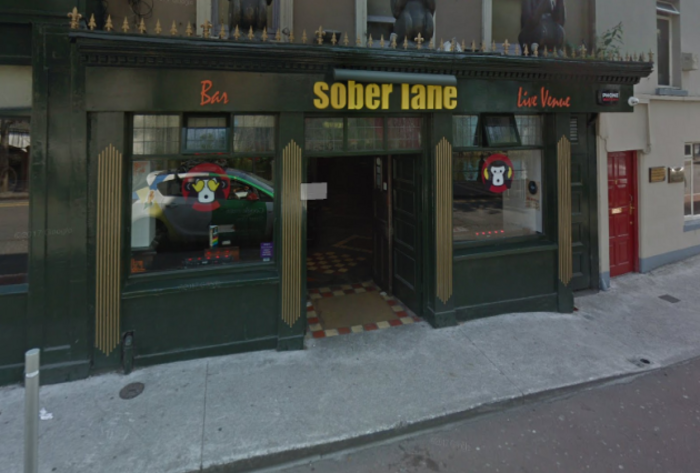 Source: Google Maps
Although he bucked the trend in Cork, Cantillon admits that he was less fortunate in Dublin. While the capital registered only a small decrease in pubs in recent years – falling from 786 in 2005 to 773 in 2017 – Cantillon was one of the victims.
"We opened in Dublin 4 in 2013, which seems like a dream scenario, you couldn't wish for a better location on paper, but it didn't really work out at all," he says.
With more competition in the capital and a long commute from his other ventures, Cantillon shut up shop and decided to focus on his growing business in Cork.
He adds that he is still a "relatively small operator", so he doesn't have the budget to draw in punters with live music or drinks deals. Instead his venues offer free entertainment such as table quizzes and bingo.
He also goes out of his way to attract tourists – making sure his bars are well known to local hotels and offering Irish whiskey tastings on his menu.
"I wouldn't say that we've risen to the challenge, but we've accepted that the days of opening the doors and having guys coming in and drinking 20 pints of Guinness are gone," Cantillon says.
"In any industry there's change and pubs just need to innovate and evolve."
Sign up to our newsletter to receive a regular digest of Fora's top articles delivered to your inbox.