Major concert promoters will hike ticket prices under incoming tax changes
Restaurants and hotels have lost their special 9% VAT rate – but so have some event organisers.
TICKETS PRICES FOR many major concerts and events will increase in the new year under incoming changes to Value Added Tax rates.
The hospitality sector's special 9% VAT rate will increase to 13.5% from 1 January under a major change to fiscal policy the government introduced under Budget 2019.
The increase has already received backlash from restaurateurs, tourism business owners and hairdressers, all of whom will be affected.
However, it has emerged that most concert and event promoters will also be required to pay the 13.5% levy.
A spokesperson for the Department of Finance confirmed to Fora that the higher VAT rate will apply to all live theatrical and musical events where food and drink is sold for consumption.
Theatre and music events where refreshments are not available are exempt from the levy.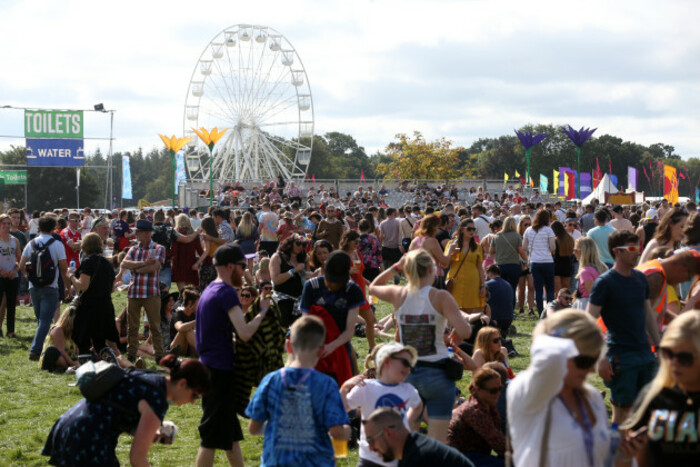 Source: Sam Boal/RollingNews.ie
The Finance Department said that under Revenue guidelines, the rate of VAT is dependent on when a payment is made as opposed to when an event takes place.
"If part or all of a reservation in 2019 is paid for in 2018, the 9% VAT rate will apply to that portion paid in 2018. If the payment takes place in 2019, then the 13.5% VAT rate will apply," the spokesperson said.
As a result, promoters have been encouraging punters to purchase tickets for events before the end of the year, warning them that prices will increase in 2019.
Concert giant MCD, which runs Longitude and many other large events, confirmed to Fora that its prices will increase by 4.5% from January 2019.
A spokesperson for Electric Picnic said that the festival's prices will increase from 2020, as next year's event has already sold out, but would not confirm the price of future events.
Weekend camping tickets for the 2019 edition of the annual three-day bash in Stradbally cost €250.
'Take it on the chin'
The Good Room's Ed O'Leary, who is behind Cork-based events such as It Takes A Village and Live at St Luke's, said that he will be forced to increase ticket prices by "a small bit" next year.
"Artists don't want fans paying too much for tickets, but a lot of them can't afford to drop their fees so we're trying to meet in the middle," he said.
"VAT is included in the price, not added on afterwards, so we're trying to balance it as best we can."
However, for It Takes A Village 2019, which takes place in Trabolgan next May, O'Leary said that there will be no price increases once the clock strikes 12 on New Year's Day:
"We just have to take it on the chin this year because we don't think it would be fair to change prices after we've already advertised the festival. For the 2020 event, we'll have to revisit (pricing)."
Although some business owners have branded the VAT changes "a death sentence", O'Leary was less pessimistic about the situation.
"A 4.5% increase is a big change, but the 9% rate was given during the recession to jump-start industries. It was great because it helped businesses like ours and I understand why it's changing now," he said.
"Ticket prices go up and down all the time – it depends on the act, the venue – so you just have to roll with it. We've had time to prepare and we hope it won't affect us in a major way."
Get our NEW Daily Briefing with the morning's most important headlines for innovative Irish businesses.