Solving the 'spaghetti junction' of payments: Why CleverCards has inked a deal with Mastercard
Kealan Lennon's Dublin fintech company is eyeing up an international expansion.
CLEVERCARDS, A DUBLIN-BASED fintech company, is prepping for an international expansion in 2020 after inking a new partnership with Mastercard.
The company develops a platform-as-a-service (PaaS) product that helps businesses to operate payments.
It creates a digital pre-paid debit card that a business can issue to a customer or employee's phone through SMS, email or WhatsApp, which is quicker than the traditional payments pathways.
Use cases include issuing refunds or compensation to customers to their mobile, managing employee travel or accommodation expenses, or travels where a person can load up a pre-paid card on their phone in the currency of their destination.
CleverCards chief executive Kealan Lennon said that the central aim of the platform is to speed up the pace of payments, describing current systems as a "spaghetti junction of pipes".
"It takes a long time to get money from one bank account to another," he said.
The Mastercard partnership will allow CleverCards to issue more digital payments cards on a larger scale. The partnership also includes Australian pre-paid payments firm EML Payments, which acquired Navan's Prepaid Financial Services last year.
CleverCards found its beginnings through creating digital greeting cards and is liked with Lennon's other business Clevergift, an online gifting platform.
It started building payment functions on top of that before eventually morphing into a payments technology company just as digital payments started to become more prevalent.
"There are swathes of countries that are using cash less and less. You see it yourself, you're tapping your debit or your credit card when you are buying coffee," Lennon said.
The whole arena of digital and mobile payments has become fiercely competitive in that time.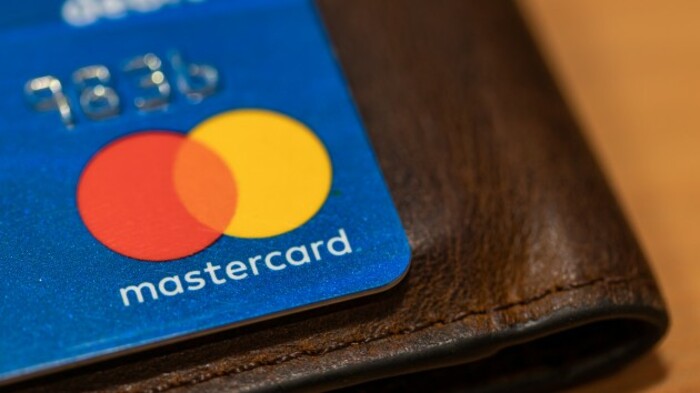 Source: Shutterstock/JL IMAGES
"Some people think, 'is this not the same as Revolut?' The difference is that Revolut has said they're going to take on the banks and destroy them," Lennon said.
"They're competing. That's not CleverCards' model, we're going to enable those issuers of payment instruments. We're going to go to those guys and say we're a fintech but we're going to enable you to provide these solutions to your consumers."
Expansion in Europe is on the books first for CleverCards with a larger plan for the US down the line with "a number of agreements that are in contract stage at the moment".
Lennon added that CleverCards expects to raise capital from investors by around the third quarter of this year to finance much of these plans and to hire around 50 or 60 people.
Keeping up
Legacy payments companies have made a habit out of partnering with startups as well as investing in or acquiring them to get their hands on new technologies.
Last year, Mastercard partnered with SumUp, a rival of card reader firm Square, to spread the acceptance of digital payments in small- and medium-sized businesses in Europe through smartphones and devices such as smartwatches.
The company has invested in several financial-related startups and prior to Christmas, it acquired a financial services cybersecurity startup called RiskRecon.
It's a strategy that is being employed around the industry.
Just recently Mastercard's chief rival Visa acquired American fintech company Plaid for $5.3 billion. Mastercard had previously invested in Plaid.
"(Mastercard) is a monstrous company," Lennon said. "The challenge with some very large companies is they simply can't move as fast with the latest technologies that we can. We're a small company and we're agile."
While this has been beneficial to startups and smaller companies, the likes of Mastercard have now poured more and more resources into their in-house tech teams too.
Mastercard has a research and development centre in Dublin that opened in 2008 with the company announcing a significant hiring drive in 2018 as it expanded its work on payments technology and developing areas like artificial intelligence and blockchain.
Get our Daily Briefing with the morning's most important headlines for innovative Irish businesses.