The deals that caused Clerys' closure 'should be illegal'
But a government report has stopped short of calling for any changes to company law.
THE DEALS THAT led up to the shock closure of Clerys last year may have been legal – but it would be better if they weren't, a government report has said.
However it has stopped short of calling for changes to company law to ban so-called "harmful transactions", noting there was already "substantial weaponry" if the provisions were used.
The 150-year-old department store was closed without warning in June after it was sold to the previously unknown Natrium consortium.
The Clerys business had earlier been split into two main companies – one in charge of its operations and a second that oversaw the firm's assets, including the prime O'Connell St site where the store was housed.
The loss-making operational business was liquidated shortly after the sale, putting the 460-odd staff immediately out of employment, but the profitable property firm continued trading.
The Irish Times recently reported Natrium has been in talks with Apple about opening its first official store in the Republic at the former Clerys location. The Dublin-registered company is headed by Deirdre Foley and backed by London-based Cheyne Capital.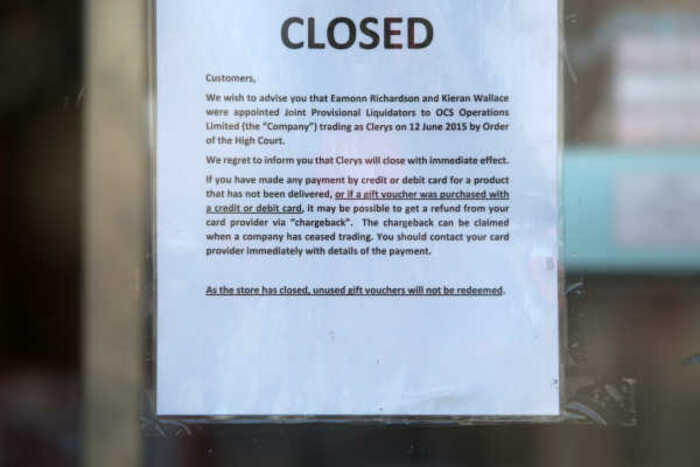 Possibly lawful, preferable if not
In a report following on from the closure and published today, Labour Court chairman Kevin Duffy and company law expert Nessa Cahill noted that taxpayers were left to foot the bill for payments and entitlements that had been owing to Clerys' redundant workers.
"(This happened) in circumstances in which the primary asset that would otherwise have been available to discharge those debts had been transferred to another company," the report said.
"While the transaction that produced this result may have been lawful, it is difficult to avoid the conclusion that it would be preferable if it were not."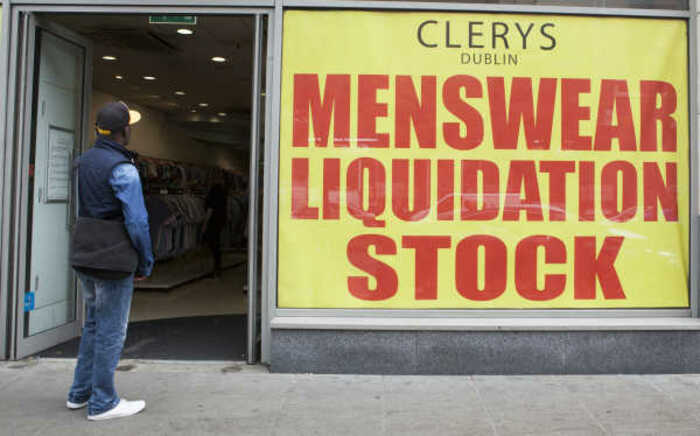 The authors noted "little can be done to reverse what occurred" in the Clerys case, however they made several recommendations for legal changes that could be introduced to protect employees in a similar situation. They included:'
Giving employees the right to at least 30 days' consultation before any mass redundancies take place, including when a company has been declared insolvent

Increased sanctions when the 30-day period isn't honoured

Employment-law changes to allow the recovery of assets when they had been transferred with the "effect of perpetuating a fraud" on workers
Jobs Minister Richard Bruton said the "appalling events" surround the Clerys closure showed what happened when company and employment laws were "exploited in such a way as to create consequences (that were) never intended".