Salad bar chain Chopped will open 26 new stores as it starts an 'international rollout'
Six of the fast-growing business's outlets will be set up in the UK.
SALAD BAR CHAIN Chopped has announced plans to expand its store network from 20 to 46 outlets as it spreads from Ireland into the UK.
The company, set up in 2012 by Brian Lee and Andy Chen, said it plans to recruit another 430 full- and part-time staff to service its growing network.
As part of the expansion, Chopped will open 20 new stores across Ireland this year alone.
These stores will be joined by six Chopped stores in the UK, the firm's first expansion outside Ireland and the initial step in what the company describes as its "international rollout".
Managing director Lee told Fora in June that the company was looking at the UK, where it planned to operate on a similar model to its Irish business with a 50-50 split between company-owned and franchised stores.
Chopped already has outlets in Dublin, Kildare and Galway. It's planning to set up in more locations in Dublin, along with new stores in Wicklow, Cork and Waterford.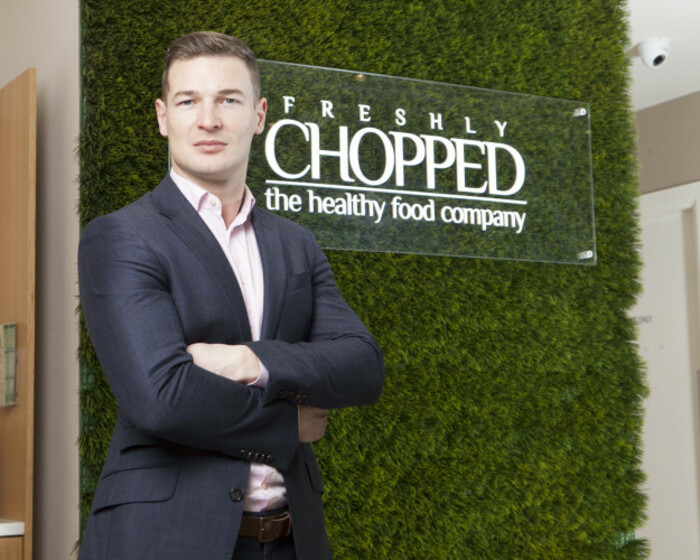 Only the beginning
The food company specialises in salads, sandwiches and wraps made using fresh ingredients.
"Last year we set a target of increasing our staff numbers by 100 and we exceeded that expectation by increasing our employees by 140 in 2016," Lee said in a statement. The company believes "this is only the beginning for Chopped," he added.
The latest accounts for the firm show it delivered a profit of more than €200,000 in 2015, at which stage it employed an average of 36 staff. Lee and Chen each own half of the business.
Reporting by Daragh Brophy and Peter Bodkin.
Sign up to our newsletter to receive a regular digest of Fora's top articles delivered to your inbox.